These shocking pictures show how a yob attacked a homeless army veteran – by putting a lit firework in his POCKET.
The cruel attacker mocked him by telling the man – known as 'Robbie' – to have 'have a sparking good night' before slipping the dangerous item into his clothes.
The incident occurred shortly after 8pm last night (Monday) at Liverpool Lime Street station.
The item tore through his clothes and caused him multiple injuries.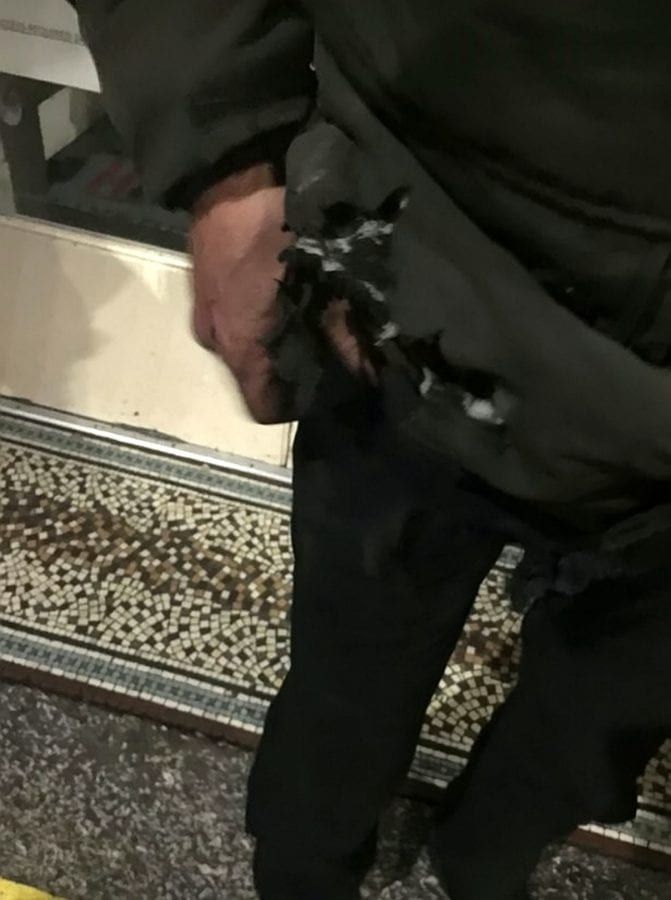 The rough sleeper – who is believed to have served in the army – used his experience to grab the firework and quickly get it out of his clothes but burned his hand.
The skin on his leg was also burned and his clothes were badly damaged.
He then went to Matthew Street where he was spotted by homeless outreach workers from the Papercup Project who help with providing support to the homeless.
Volunteer Andy Shute, 62, said: "I immediately went to see if the man was OK and find out what had happened to him.
"He told me about the attack and that he was a veteran.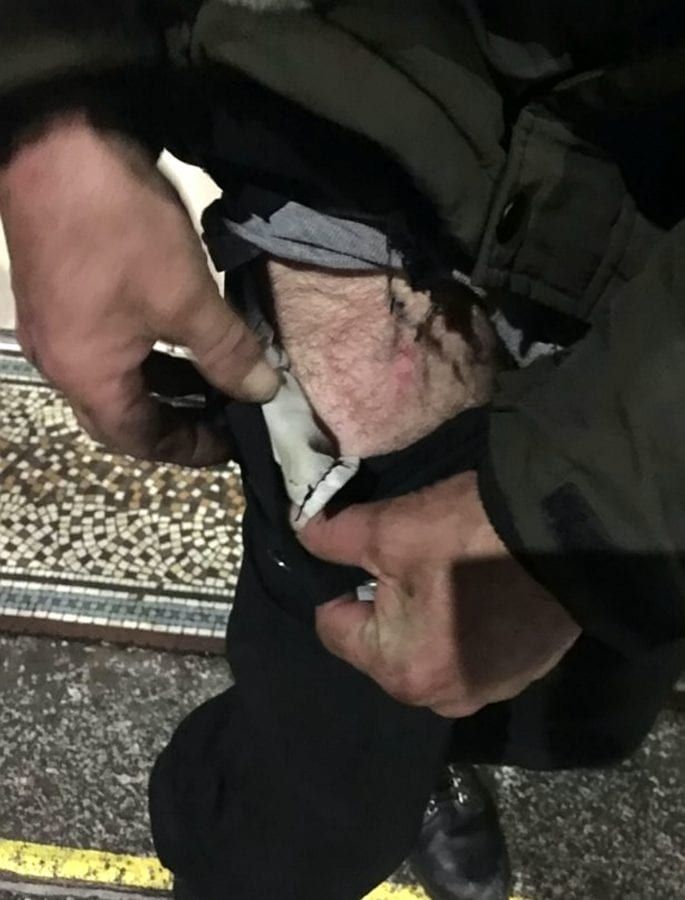 "He is a really lovely, very well spoken guy – and what has happened to him absolutely disgusts me especially so close to remembrance."
Mr Shute then reported the incident to Merseyside Police.
Mayor of Liverpool Joe Anderson condemned the attack and said: "How can anyone put a lit firework in a rough sleepers pocket without it being hate?
"Timely reminder this morning why I want to have violence against rough sleepers to be a hate crime!"
Police have since launched an appeal to find the culprits involved.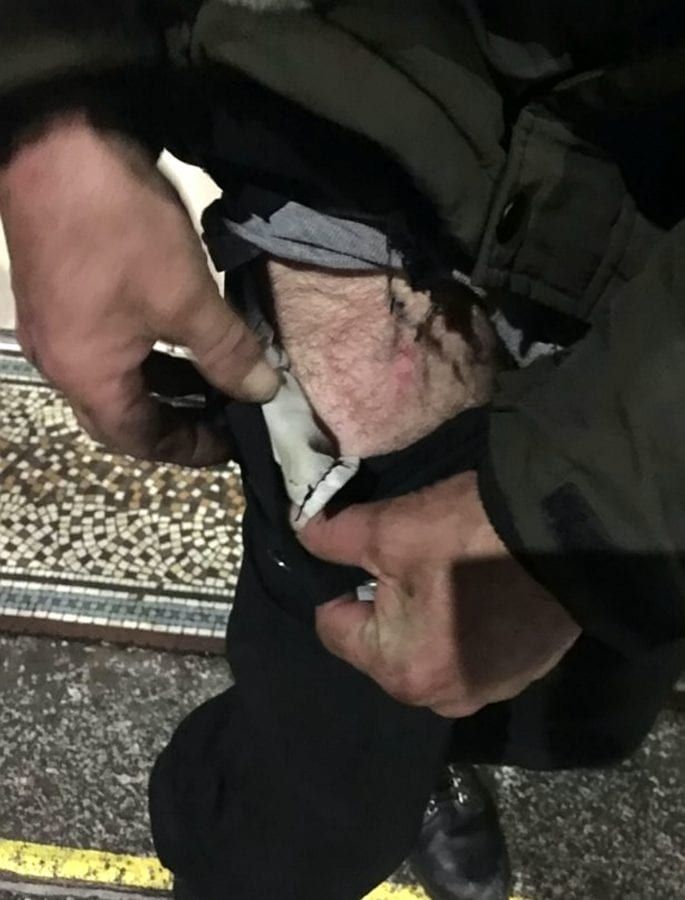 Chief Inspector Paddy Kelly at Merseyide Police said: "This appears to be a shocking incident and currently our main priority is to locate the victim and ensure he is safe and well.
"We are carrying out thorough witness and CCTV enquiries in Lime Street and the surrounding areas and I would urge anyone with information to please come forward.
"You may have seen a group of youths making off from the area, or a male who appeared to be injured, and any information, no matter how small, could assist our enquiries.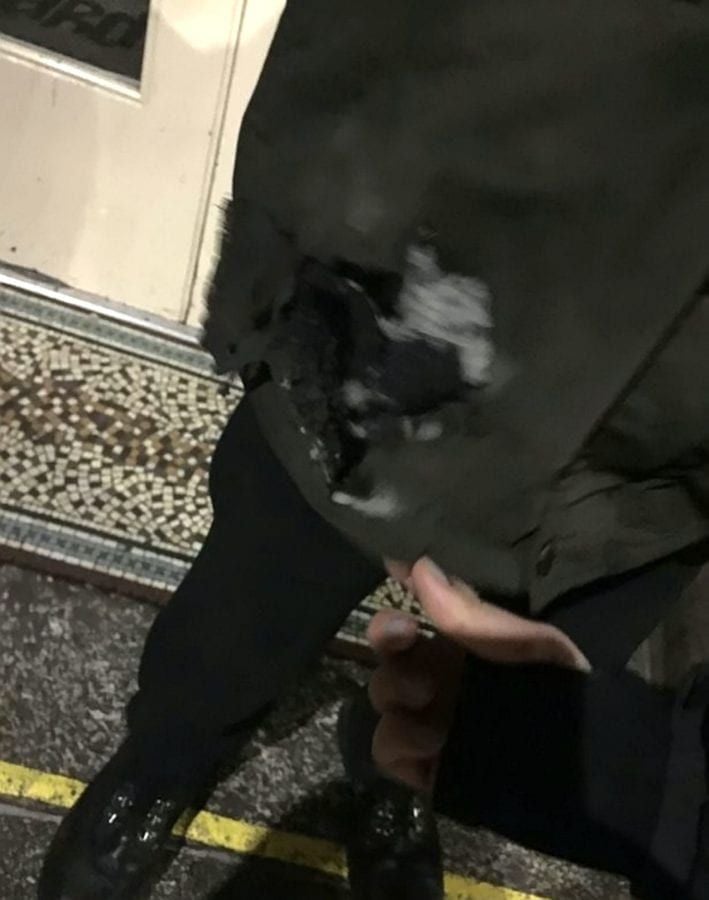 "To misuse fireworks is highly irresponsible behaviour which will not be tolerated and we are determined to locate the offenders and put them before the courts."
Anyone who witnessed the incident or has any information is asked to contact police on 101 quoting ref. 1216 of 5/11/18.
By Richard Percival