A Star Wars superfan celebrated Star Wars Day surrounded by his record-setting collection of memorabilia – of over one THOUSAND Star Wars figurines.
Keith Guppy, 44, has one of the world's largest collection of official, 3.75-inch Star Wars action figures, with over 1,400 figurines and around 350 ships lining the walls of his home.
The superfan has been collecting the official memorabilia since 1981 and his collection is now estimated to be worth around £80,000.
Keith's collection currently fills a 40 square metre room in his home in Yeovil, Somerset, and he has just five figures left to collect to complete his vintage collection.
And when he got married in April 2015, Keith and his wife even had a Stormtrooper and Scout Trooper at the wedding to greet people.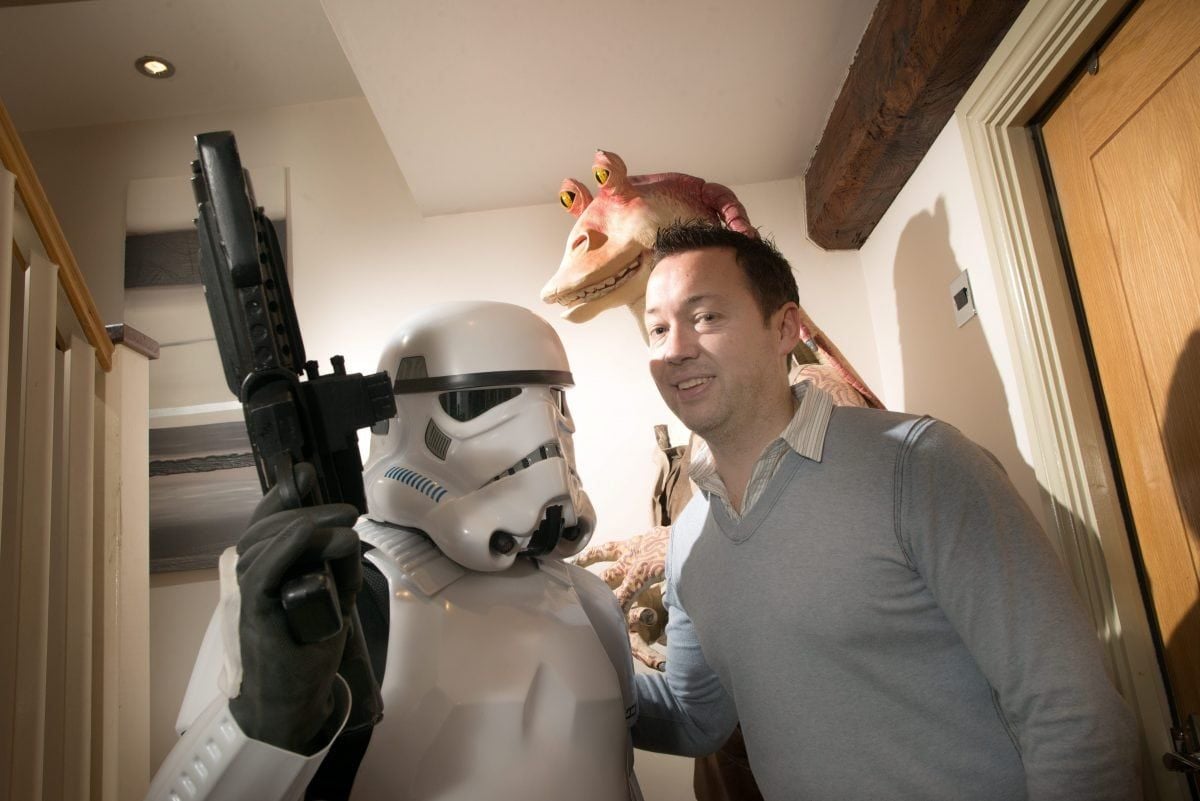 Keith, 44, said: "In 1981, I got an AT-AT for Christmas and it all started from there, really.
"I collect vintage stuff and modern stuff, but only really action figures. If I collected everything then there wouldn't be space in the house.
"I am running out of space already. The films have got everything for me; action, adventure, humour, a bit of romance.
"I love them and I am really looking forward to the new film which is coming out in a few weeks."
Keith sends all his vintage figures straight off to America to be graded out of 100 so he has a guarantee of quality and worth. All his pieces are rated 85 or above.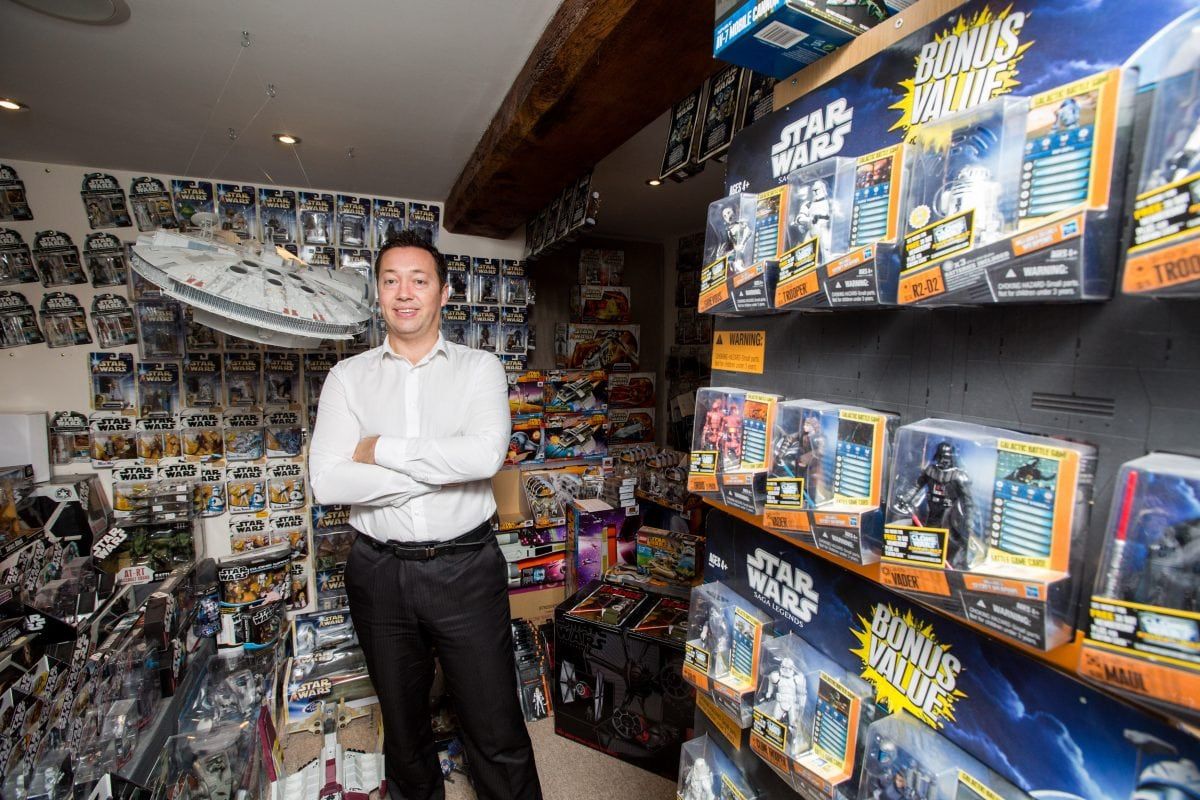 He believes his most valuable figure could be a Darth Vader made by Palitoy dating back to 1978, which he believes is worth around £3,000.
Keith added: "You can never stop because more stuff keeps coming out. For the last film they released 40 figures and 10 ships.
"I like the new films, too, but obviously I am very biased. I love the standalones."
Keith has hopes to one day take his collection out on the road, with dreams of opening his own museum to showcase it.
He has even considered getting a double decker bus so Darth Vader, Luke Skywalker and co. may tour the UK.
By Ben Gelblum and Sarah Lumley