Israel's military will today put forward plans for a ground war in Gaza – despite President Biden appealing directly to Binyamin Netanyahu for deescalation.
Local media reported that plans for a possible invasion would be put before the general staff of the Israeli Defence Forces before going to the security cabinet.
Tanks and troops have been dispatched to staging areas around Gaza, in preparation for what would be the first incursion into the territory since 2014.
It comes despite President Biden's attempts to stave off a looming humanitarian disaster in personal talks with Netanyahu on Wednesday evening.
He said that Israel "had a right to defend itself", but added: "My expectation and hope is this will be closing down sooner than later."
Israel has pressed ahead with a fierce military offensive in the Gaza Strip in recent days, killing as many as ten senior Hamas military figures.
"This is just the beginning," Netanyahu said on Wednesday. "We'll hit them like they've never dreamed possible."
Gaza's Ministry of Health said the overall death toll since the offensive began was at least 65, including 16 children. At least 365 people have been wounded.
"There is nowhere to run. There is nowhere to hide," said Zeyad Khattab, a 44-year-old pharmacist who fled with a dozen other relatives to a family home in central Gaza after bombs pounded his apartment building in Gaza City. "That terror is impossible to describe."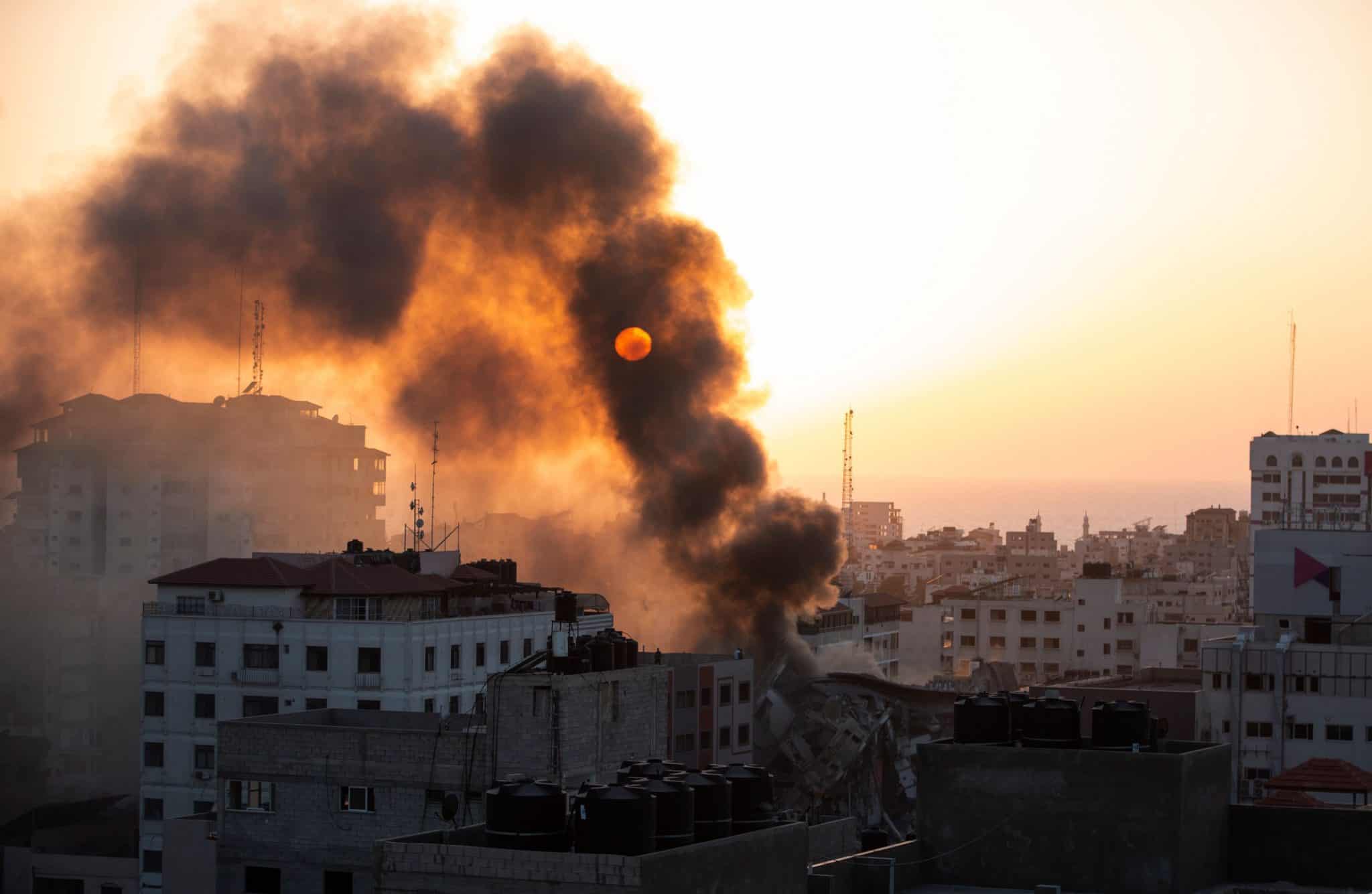 Flights were diverted from Tel Aviv's Ben Gurion Airport today, as more rockets were fires from Gaza by Hamas.
Jewish mobs rated through mixed towns overnight, attacking Arabs – including, in one shocking case, pulling a man from his car and beating him senseless. He was said to be recovering in hospital on Thursday morning.
"What has been happening these last few days in Israeli towns is unacceptable," Netanyahu said. "Nothing justifies the lynching of Arabs by Jews and nothing justifies the lynching of Jews by Arabs."
Tor Wennesland, the UN's special envoy to the Middle East peace process, urged both sides to agree an immediate ceasefire.
"We're escalating towards a full-scale war," he wrote on Twitter. "Leaders on all sides have to take the responsibility of de-escalation."
But the IDF said it had been given "marching orders' to intensify operations. "We will continue to operate to attack their military infrastructure and prepare additional activities until they get the message," spokesman Lieutenant Colonel Jonathan Conricus said.
Speaking this morning, Foreign Office minister James Cleverly said Israel has a "legitimate right to defend itself" – but must do so "proportionately", urging Hamas to cease rocket attacks.
"We have got to remember that the military wing of Hamas, which is firing these rockets, is a proscribed terrorist organisation in the UK," he told LBC. "There is no legitimate reason for these rockets to be fired, and we have demanded that they cease doing that.
"We recognise that Israel has a legitimate right to defend itself but must do so proportionately."
Related: Israel pounds Gaza with air strikes in worst violence since 2014