A mum-of-three who was exposed to the nerve agent novichok has died in hospital, police have said.
Police have launched a murder inquiry after Dawn Sturgess, 44, died on Sunday night at Salisbury District Hospital, Wiltshire. She was admitted to hospital after falling ill in Amesbury, near Salisbury, last Saturday.
Her partner, Charlie Rowley, 45, is still in hospital in a critical condition, and it is suspected the pair touched a contaminated object with their hands.
Wiltshire Police Chief Constable Kier Pritchard said: "Today is the day we hoped would never come.
"It is with great sadness that we have learned of the tragic death of 44 year old Dawn Sturgess, as reported by AC Neil Basu and the Prime Minister.
"On behalf of all officers, staff and volunteers working for Wiltshire Police I wish to pass on our condolences to the family and friends of Dawn at this terrible time.
"I cannot begin to imagine the pain and suffering they must be feeling, coupled with all the questions they need answers to.
"As confirmed by the Counter Terrorism Policing Network this evening, Dawn's death is now being treated as murder.
"I know this news will affect more people than just those who knew Dawn – it will affect our communities right across the county. Understandably, this is likely to raise the level of concern in Amesbury and Salisbury.
"I would like to remind our communities that this tragic development has not changed the Public Health England advice, which is that the risk to the wider public remains low. This is being kept under constant review as further information becomes known.
"We continue to support the ongoing Counter Terrorism Policing Network investigation in addition to co-ordinating the multi-agency local response.
"The investigation team continue to work tirelessly to establish the sequence of events that have led to this tragic incident.
"Our thoughts and prayers continue to be with the 45-year-old man who remains in hospital in a critical condition and his family and friends at this most difficult of times.
"I would urge anyone in either Amesbury or Salisbury who have questions, following today's sad news, to speak to one of our officers out and about in the community. If they cannot answer your questions, they should be able to direct you to the most appropriate organisation who can.
"Our helplines are also open – please call us if you have any concerns. The numbers are 0800 0920 410 or 0207 158 0124."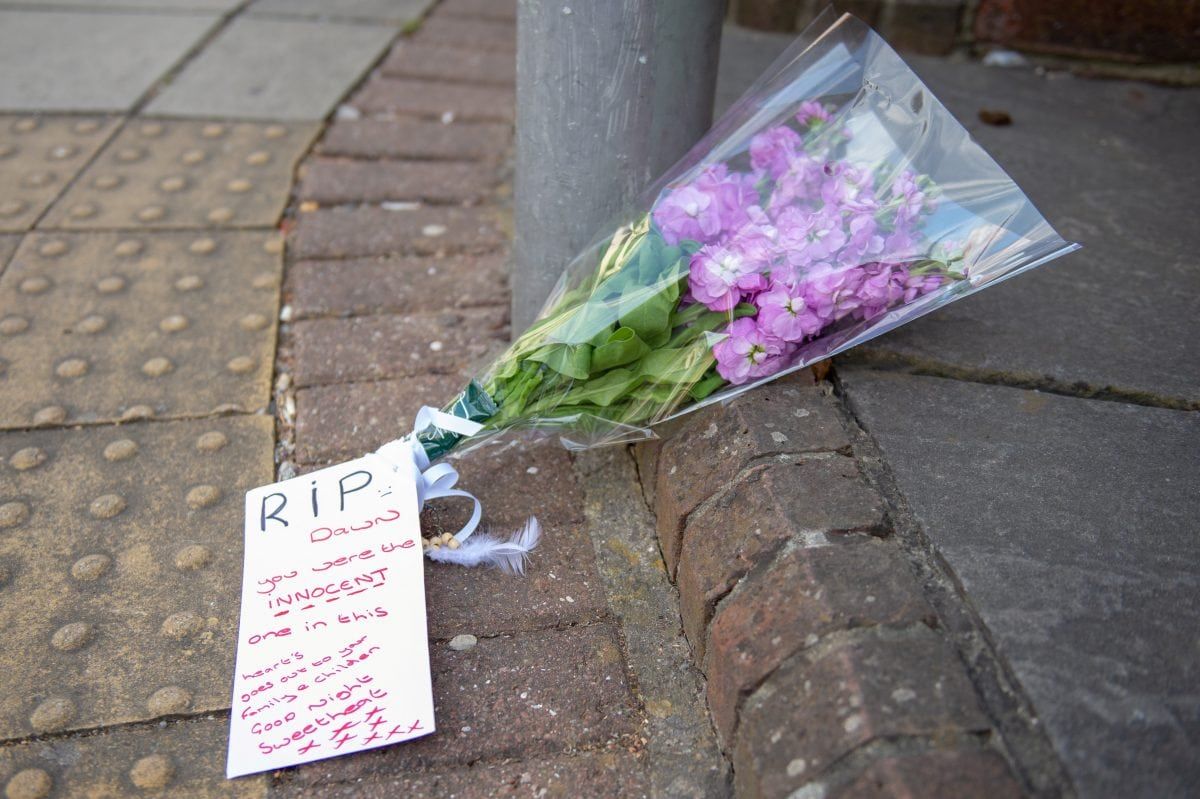 He said police still don't know if the nerve agent was from the same batch that the Skripals were exposed to.
He added that the "possibility" the two investigations might be linked is "clearly a key line of inquiry for police".
But he said: "However, it is important that the investigation is led by the evidence available and the facts alone."
Scientists at Porton Down national chemical research laboratory confirmed on Wednesday that the couple had been exposed to novichok.
The same nerve agent was found by Porton Down to have been used on Russian double agent Sergei Skripal and his daughter Yulia Skripal, poisoned just eight miles away in Salisbury in March.
The father and daughter have now recovered after months of treatment.
Police suspect Ms Sturgess and Mr Rowley may have come into contact with the deadly toxin through a contaminated item left over from the assassination attempt on the Russian ex pats.
The British government blamed Russia for the chemical attack on British soil, that may have now claimed its first life, but the Kremlin denies responsibility.
Theresa May said she was "appalled and shocked" by the tragic death last night.
The Prime Minister said: "Police and security officials are working urgently to establish the facts of this incident, which is now being investigated as a murder.
"The government is committed to providing full support to the local community as it deals with this tragedy."
Labour Leader Jeremy Corbyn said his thoughts were with the bereaved family.
"A full and thorough police investigation must now establish the facts, provide support to the local community and bring those responsible to justice," said the Leader of the Opposition.
Home Secretary Sajid Javid had earlier said yesterday that he was not calling for any more sanctions against Russia at present and not "jumping to any conclusions." But, he added: "what our expert scientists have determined is that the nerve agent in this incident is the same exact nerve agent that was used back in March.
"We know back in March that was the Russians. We know it was a barbaric, inhuman act by the Russian state."
Professor Paul Cosford of Public Health England warned the public not to pick up "any strange items such as needles, syringes or unusual containers".
"The overall risk to the general public remains low," he said, adding anyone in the locations identified by police from 10pm on Friday 29 June they should wash their clothes in a washing machine and "keep your items double-bagged and securely fastened, if they are dry clean only."
By Ben Gelblum and Laura Elvin