A stunning image which captured the hearts of photography judges is so enthralling that many have claimed it's too perfect to be real.
The dazzling picture features a kingfisher flawlessly diving into a river with an amazing trail of bright blue light shining behind it.
The phenomenon is rarely seen as it involves catching the bird hit the surface of the water at speeds of up to 25mph – with the perfect amount of natural light.
Photorgapher Mario Cea spent five months and 5,000 attempts trying to achieve 'The Blue Trail' at a small pond on the outskirts of Salamanca in north-western Spain.
On Friday, he was crowned the winner of the 2016 Wildlife Photographer of the Year People's Choice Awards for his work, which many thought must have been photoshopped.
Mario Cea said: "The incredible speed of the bird means the movement is almost invisible to the human eye, so I had to use lighting to both illuminate the image and freeze movement.
"I think one of the reasons people like this image is the palpable trail of light the bird leaves behind."
Some photographers use bait to predict where the bird will strike but for Mario, he found persistence was the key to capturing the lightning-fast dive in the wild.
He said: "I observed this particular kingfisher for a long time and visited the location regularly for five months.
"The bird repeatedly hunted in the same spot several times – a small bend in a shallow pond with a high concentration of fish.
"My understanding of the bird's natural behaviour and hunting routines was essential in achieving the shot.
"The pond was created artificially as the minor diversion of a nearby riverbed. Over the years, the wildlife and ecosystem around the pond have grown naturally and it is now an established and attractive habitat."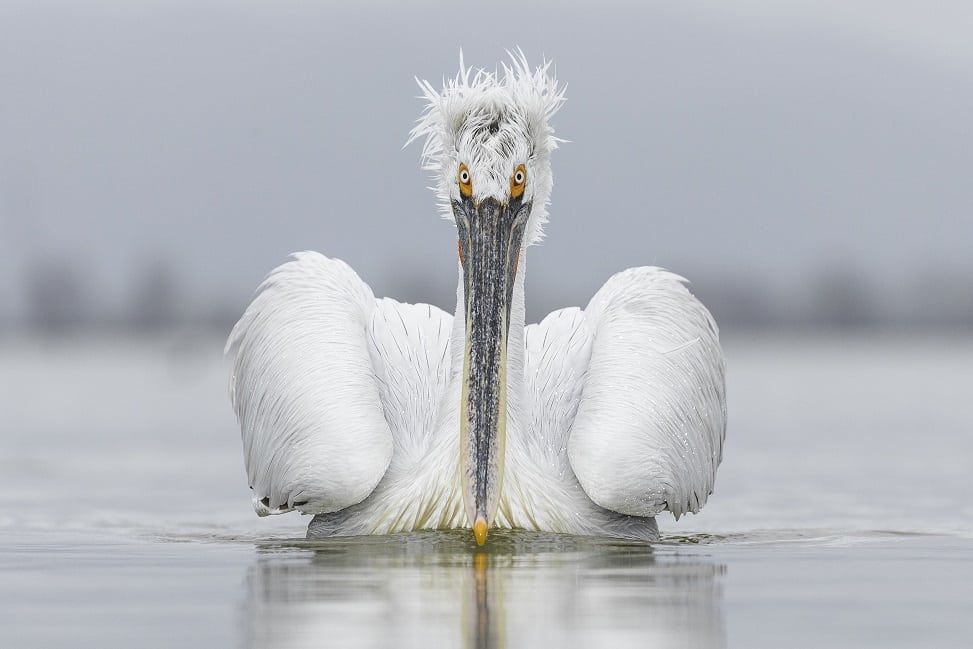 Mario, who was one of 25 finalists in the photography contest, added that he has heard of another wildlife photographer who took about 20,000 attempts to capture a similar kingfisher image.
Responding to the negative social media comments, fellow photographer and contest finalist Cari Hall said: "Wildlife Photographer of the Year ask you for the original RAW image so they can see that it hasn't been photoshopped.
"I don't know why anyone would doubt that such a prestigious competition would not have this check, so everyone questioning the authenticity of this image needs to give it a rest."
The picture, which received almost 25,000 votes, will be showcased in the Wildlife Photographer of the Year exhibition at the Natural History Museum until it closes on September 10, 2017.