A wealth advisor whose celebrity clients included Kerry Katona has been jailed for seven years for sexually assaulting a woman and using a TASER to terrify her.
Frank Cochran, 60, subjected the victim to years of degrading and humiliating abuse, which left her an "emotional wreck" and "a shell of her former self".
A court heard martial arts expert Cochran was "a successful businessman who thrived on being in control and being shown respect".
Cochran, of Marston, Church Eaton, was found guilty of assault by penetration, using controlling and coercive behaviour, and putting a person in fear.
He was cleared of a further five counts of rape, two counts of assault by penetration and a further count of sexual assault by touching after a trial at Stafford Crown Court.
Judge Jonathan Gosling said Cochran's arrogance was "thinly disguised and he wanted to be in total charge of those around him."
He told him: "You treated her dreadfully to satisfy your own desires.
"You became, after years of hard work, a highly successful businessman.
"You have an obvious talent for financial affairs and you were the choice for a number of wealthy, well-known individuals and substantial organisations for your advice.
"You have a talent for finances and exude self-confidence, but you are superior and arrogant.
"You have fallen from a great height."
The court heard Cochran was capable of a "rapid loss of temper and abusive behaviour".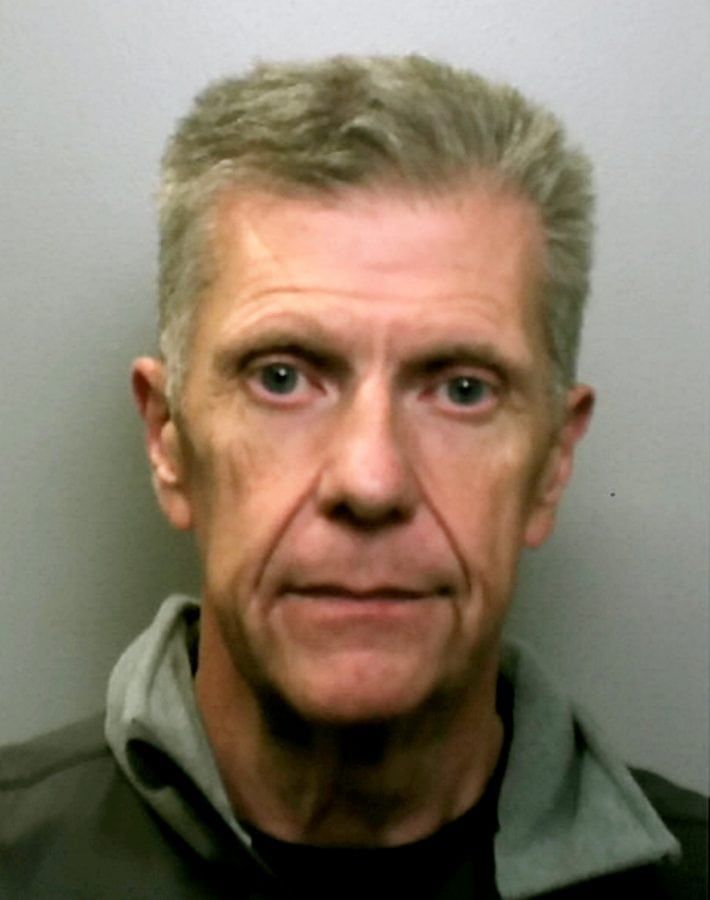 Cochran had earlier pleaded guilty to possession of a Taser, which he had bought while on holiday in Florida in March 2014, which he used to scare his victim.
The victim, who cannot be named, told the court she had been left heavily bruised and had been bullied and manipulated.
She reported her concerns and showed bruises to her doctor.
She said Cochran's controlling and coercive behaviour had included squeezing her neck, pinching her, threatening to kill her and striking her to the eye with an elbow.
She also said Cochran had kicked her under a table while they were with a group of other people in order to control her.
Prosecutor Michelle Colborne QC said Cochran's offending had left the once "bubbly" woman battling post-traumatic stress disorder and unable to work.
She said: "Emotionally and psychologically, she has been very badly scarred.
"She feels distressed, worthless and ashamed.
"The defendant takes no ownership for his actions or behaviour.
"There has been no apology from him."
Mark Heywood QC, defending, said Cochran "single-handedly" built his empire FSC Investment Services which is based opposite the football ground of Premier League
newcomers Wolverhampton Wanderers.
Cochran made his name by advising the rich and famous, including ex-Atomic Kitten star, Kerry Katona, who hired him to track down her missing millions.
As well as FSC Investment Services, Cochran is also a director of Celebrity Financial Planning Limited and Floodlight Wealth Management Limited.
In 2009, Celebrity Financial Planning was named as Wolverhampton Wanderers FC "official wealth management provider", arranging deals for numerous players.
Speaking after the case, Detective Constable Gareth Jones, of Staffordshire Police, said: "I welcome the verdict and, in particular, commend the courage it took for the victim to come forward and give her evidence.
"We will always do whatever it takes to bring offenders to justice, while ensuring victims and their families are offered the support they need."
By Ben Gelblum and Tom Tracey