A police drone helped saved the life of a missing 75-year-old who was found in thick reeds almost a day after he disappeared.
The man, whose identity is not yet known, sparked a major search after vanishing during a walk with his family on a beach in Brancaster, Norfolk.
He was found in water nearly a day later at nearby Titchwell Marshes where rescue teams were called to pull him free.
His condition is unknown but he was taken to hospital for treatment.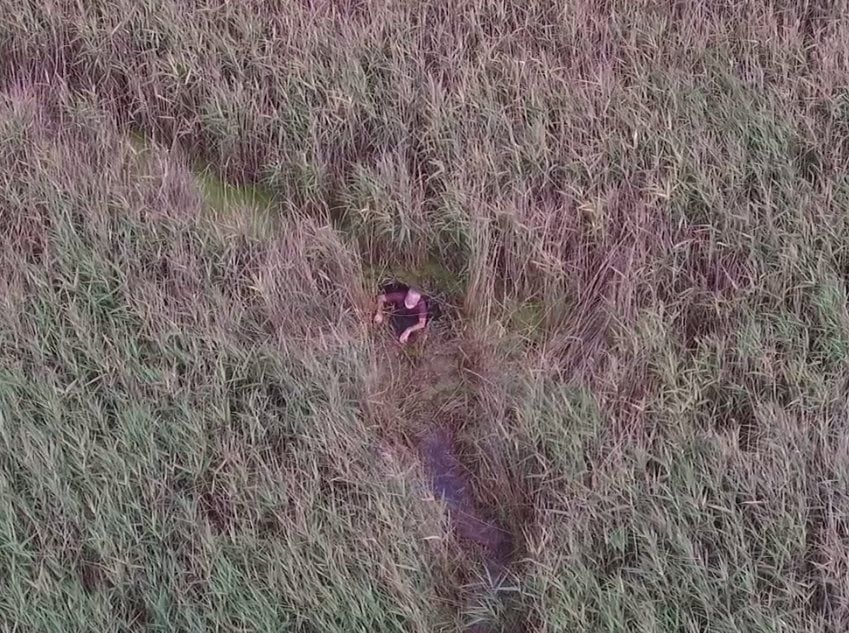 However it has since emerged he may not have been found without the help of a £250,000 specialist drone which spotted him from the air.
As well as filming footage from the air, the drones have thermal imaging, check for fire hotspots and assist in the search for missing people.
Inspector Lou Provart, tactical firearms commander and incident manager for Norfolk police, said on Twitter: "A welcome conclusion to a long and difficult search.
"Technology in our new drones once again proving its worth. Thanks to all involved in the search."
An alert went out on Saturday evening after the man was last seen at about 5.10pm walking from Brancaster towards Titchwell.
The coastguard search and rescue team were involved in the search for the man, along with Norfolk police – but it was called off just before 2am.
The search resumed later on Sunday morning, and the man was found in the water in a reed bed at Titchwell Marsh just before 4pm.
The Maritime and Coastguard Agency said he had been found after an 'extensive search'.
Rescuers from Norfolk Lowland Search and Rescue were then directed by police to wade through the marsh to get to the elderly male, who was taken to Queen Elizabeth Hospital in King's Lynn, Norfolk.

Watch Video Here