A monster fatberg weighing more than ten double-decker buses has been cleared – following a nine-week battle.
The 130-tonne congealed mass of fat, oil, wet-wipes and other sanitary products was lodged in an egg-shaped sewer four metres underground.
But it now clear after workmen were forced to ditch machinery for hand shovels to battle Britain's biggest fatberg – in the final stretch beneath Whitechapel, in east London.
Thames Water staff worked in disgusting, cramped conditions in their battle to clear the fatty mass from the one-metre tall sewer.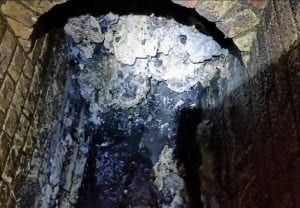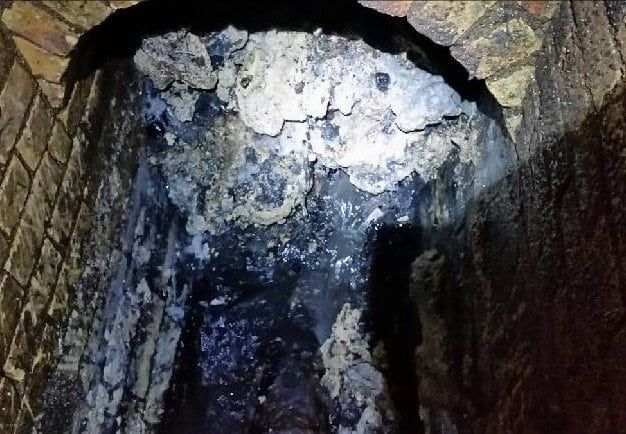 Waste network manager Alex Saunders said: "Our work is finished, and the beast finally defeated after a mammoth effort from the team.
"It was some of the most gut-wrenching work many would have seen on national television, and one of the reasons why the man-made Whitechapel fatberg captured the world's imagination.
"The good news is it has helped Thames Water and other water companies around the world get the message across that cooking fat, oils and grease should never go down the plughole.
"As you have seen, when combined with wet wipes, sanitary products, underwear, nappies, and anything else that shouldn't be flushed, we're faced with having to clear out these giant, rock-hard fatbergs."
The water company has released photos of the rancid fatty mass to urge people that 'poo, pee and toilet paper' are the only things which should be flushed down toilets.
Thomas Water spends about £1million clearing blockages from its 68,000 network of sewers.
And it claims customers suffer a blockage every hour because of unsuitable materials being flushed down toilets or tipped in drains.