This is the first video interview showing the captured Indian Air Force pilot after his plane was allegedly shot down by Pakistani forces.
The prisoner – who gives his name as Abhinandan – can be seen blindfolded with his feet and hands tied, and blood running down his face.
The clip shows him giving his service number – 27981 – and confirming he is a "flying pilot", and telling his captors he is Hindu.
He asks whether he is in the custody of the Pakistani Army and then politely tells his captors he can't reveal any more information.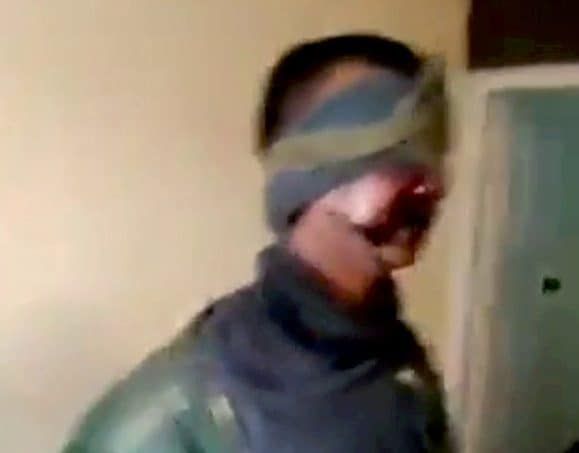 In the clip, he can be heard saying: "I'm sorry sir, as per – that's all I'm supposed to tell you."
He is wearing a green camo jumpsuit , has a scarf tied around his face.
Local sources claim it was filmed in the Pakistan Air Force base, where he was taken after being captured.
Pakistan authorities say it has shot down two Indian military jets and captured two pilots in Kashmir.
It has been reported India lost one MiG21 fighter and a pilot was missing in action.
India and Pakistan claim all of Kashmir, but control only parts of it.
by Atreyi Ghosh