Threat to good manufacturing jobs in Belfast risks 'domino effect' with thousands of jobs at stake, union warns
GMB, the union for aerospace workers, has called for the Government to intervene to protect Bombardier jobs in Northern Ireland.
The union's call comes on the day Theresa May is expected the discuss the Bombadier trade dispute with Canadian leader Justin Trudeau.
Bombadier, a Canadian company and Northern Ireland's biggest manufacturing employer, announced another 95 redundancies at its Northern Ireland operations on Friday, following the announcement of 1,000 job cuts last year.
The company is facing a complaint from multi-billion rival firm Boeing that it has engaged in anti-competitive practices, and risks being hit with punitive tariffs by US President Donald Trump's administration.
GMB warned that the escalating dispute put more jobs in jeopardy – with the Bombardier workforce (4,558) equating to 8 per cent of all manufacturing jobs in Northern Ireland (59,360).
The union said the threat of further job losses as a result of uncertainty risked having a 'domino effect' on the Northern Ireland economy.
GMB analysis suggests that the Bombardier operation supports a further 9,400 jobs in the wider economy – meaning that a total of fourteen thousand jobs are at stake.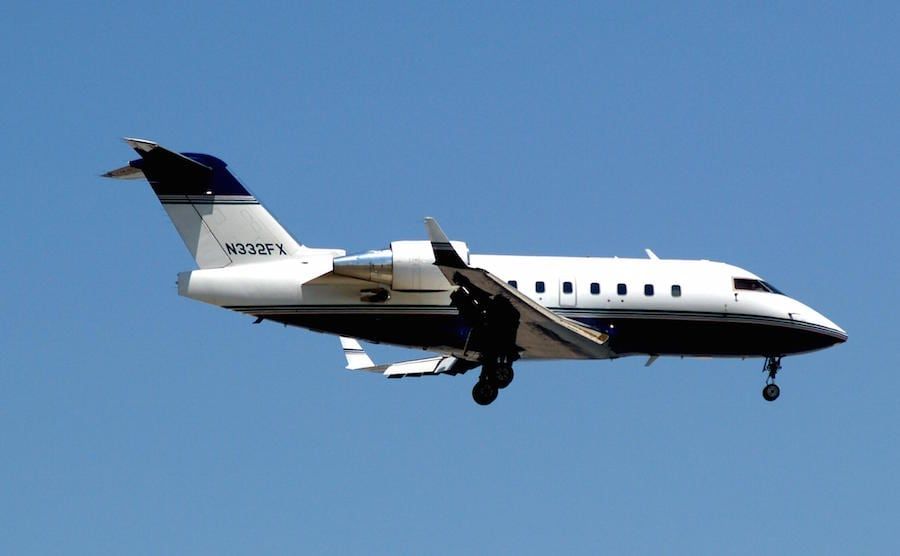 Ross Murdoch, GMB National Officer said: "There are more than 4,500 workers at the Bombardier site in Belfast – with around 1,000 workers who work directly on the C Series planes.
"But that is merely the tip of the iceberg, with up to 14,000 jobs on the line including in the wider supply chain. This escalating dispute risks having a domino effect on the Northern Ireland economy.
"The UK Government is failing to use its clout to protect manufacturing in Northern Ireland and must intervene urgently to protect jobs – the Prime Minister needs to do more than phone in her concerns. It's time she stood up and defended these jobs.
"It's not hard to see why there is a real and widespread fear amongst GMB members in Northern Ireland over their job security. Bombardier may be a small firm compared to Boeing in global terms, but it is absolutely vital to the local economy.
"The UK Government is the second largest purchaser of Boeing products. Theresa May must ensure punitive subsidies or penalties on Bombardier from the US are ruled out – and use her influence to achieve a reasonable compromise that allays any fears over job security at the Bombardier facility in Belfast."
https://www.thelondoneconomic.com/news/almost-2-5-million-children-hit-cruel-public-sector-pay-cap-says-research/05/07/
https://www.thelondoneconomic.com/news/government-splashing-education-cash-affluent-pupils/31/01/