In her most direct statement yet since the recent Manchester and London terror attacks, the Head of the National Police Chiefs' Council (NPCC), Sarah Thornton warned that with 7.2% reduction set to hit police budgets in the coming years, there will be a "significant" effect on forces abilities to carry out policing.
Thornton, once described as David Cameron's favourite police chief, posted a chilling warning on the NPCC website that five terror attacks in six months put "extra strain on an already-stretched service."
She warned: "With officer numbers at 1985 levels, crime up 10 per cent in the last year and police work becoming ever more complex, this additional pressure is not sustainable."
The Conservatives have imposed seven years of punishing cuts on policing and officer numbers starting with the coalition government in 2010.
Prime Minister Theresa May was Home Secretary for most of that period and oversaw unparalleled cuts to policing: 20,000 frontline police officers, 1,300 firearms- trained officers and 26,000 community support officers.
Theresa May's response to protests and warnings from police forces was: "the police need to stop crying wolf and scaremongering about terrorism."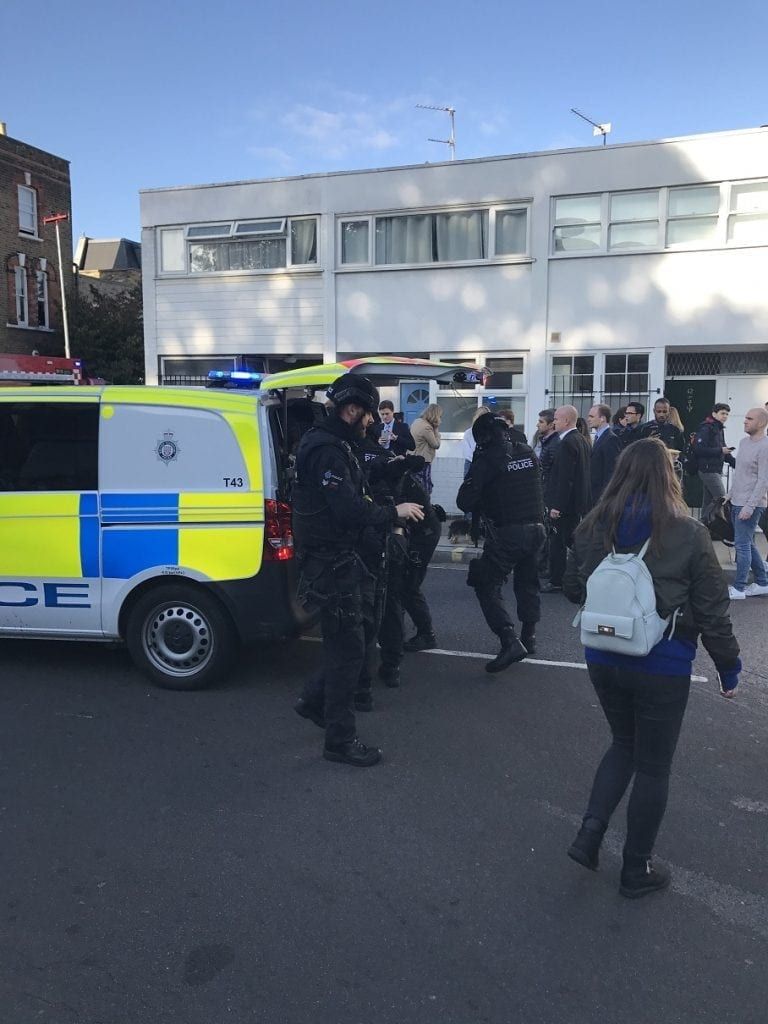 36 people have died in the UK's five terror attacks so far this year. According to Police Chief's head Thornton, "the volume and nature of threat is growing alarmingly" – a threat that  "will take 20 or 30 years to eliminate."
The Parsons Green Tube station explosion injured 30 people last week though thankfully not fully exploding to create the mass casualties planned. Sarah Thornton praised the rapid police response but warned: "an effective response to an attack is just one part of our counter terrorism effort.  And it will never be as good as preventing them in the first place.
"We're particularly concerned about the resilience of local neighbourhood policing. Fewer officers and Police Community Support Officers will cut off the intelligence that is so crucial to preventing attacks.  Withdrawal from communities risks undermining their trust in us, at a time when we need people to have the confidence to share information with us."
This is a refrain Theresa May has heard many times over the years. The Home Office insisted: "The government will do what it takes to keep families, communities and our country safe. That is why we are increasing funding for counter-terrorism by £3.4 billion and the home secretary announced £24 million in extra support for [counter-terrorism] policing in addition to the £707 million already committed for this year.
"We have also protected overall police funding in real terms since 2015 and we are sensitive to the pressures on police forces across the country. We are engaging with them on the demands they are currently facing."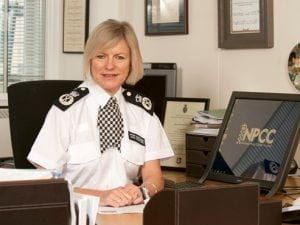 But Sarah Thornton explained: "In response to this significant threat, the Government is increasing the money it spends on terrorism from 11.7 to 15.1 billion but only 5 per cent of this – about £700 million – is spent on policing.  And the allocation of this budget for policing is set to be cut by 7.2 per cent in the next three years.
"When the volume and nature of threat is growing alarmingly, that is a real concern.
"But the size of the counter terrorism budget is not the whole story. We don't counter terrorism in isolation.  An effective effort relies on the whole policing system.  Every time there's a terror attack, we mobilise specialist officers and staff to respond but the majority of the officers and staff responding come from mainstream policing.  This puts extra strain on an already stretched service.
In the response to the Manchester attack, three quarters of the resources deployed came from mainstream policing.  This disrupts the daily work of policing on which the public rely."
Sarah Thornton explained to BBC Radio 4's Today Programme this morning that UK crime is on the rise outpacing the police's ability to deal with it amid savage real term cuts: "This is all happening to a police force dealing with a 10% increase in crime, a 20% increase in knife crime, and a 20% increase in gun crime. Yes the crime survey does show crime going down but recorded crime is the real reflection of the levels of crime that the police is dealing with and that went up last year."
Earlier this year, Metropolitan Police Assistant Commissioner Mark Rowley warned counter-terrorism policing network was not able to operate at "full strength," and that other areas of policing would be at "significant" risk if resources had to be diverted.
And last week the Police Federation took the unprecedented step of accusing the Prime Minister of lying to the House of Commons about the level of police pay.
Calum Macleod, vice chair of the Police Federation, explained: "The government stating that police officers have had a 32% pay rise since 2010 is a joke – and is in fact a downright lie.
"It shows they have lost touch with reality, if they ever had it, and are clueless as to the demands and dangers officers have to face on a daily basis to keep communities safe. Officers are struggling to keep their heads above water and all we are asking for is fair recognition…
"We expect police officers to run in to the face of danger every day to protect the public however the Government refuses to give them the money they deserve."  
And in a blistering attack, Kevin Hurley the Surrey Police Crime Commissioner said "Theresa May is doing massive damage to the motivation and the morale of the police officers and the police staff that we rely upon to keep us safe… I find her so patronising it is quite offensive. I can tell you absolutely Theresa May is probably the single most damaging thing that the police service are facing at the moment."
https://www.facebook.com/TheLondonEconomic/videos/1337920786319401/
RELATED:
https://www.thelondoneconomic.com/news/politics/police-federation-accuse-theresa-may-lying-police-pay-pmqs/13/09/
https://www.thelondoneconomic.com/news/full-list-mps-voted-keep-emergency-public-service-pay-caps-cuts/29/06/
https://www.thelondoneconomic.com/news/police-chief-loses-vote-no-confidence-suggesting-gun-toting-civilians-tackle-terrorists/04/07/