Award winning comedian and News Quiz favourite Jeremy Hardy has died after battling cancer his publicist has announced.
Tributes from the greats of broadcasting, comedy and social activisim have poured in this morning (see below).
The Labour leader Jeremy Corbyn said: "Jeremy Hardy was a dear, lifelong friend. He always gave his all for everyone else and the campaigns for social justice. You made us all smile. You made us all think. Rest in peace, Jeremy."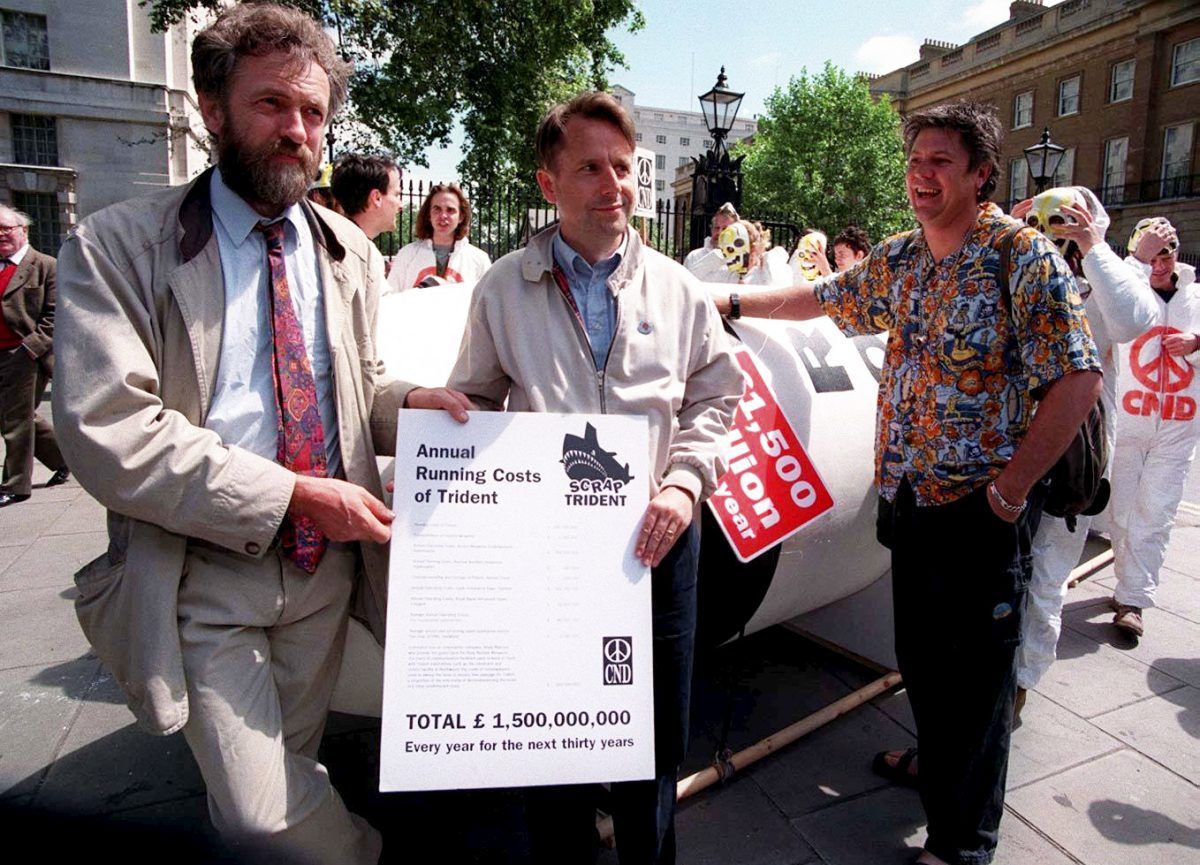 The comedian was 57 and made as much of a mark with his insightful campaigning for social justice as making audiences cry with laughter on shows such as BBC Radio 4's News Quiz, QI and the sketch show Now – Something Else.
He was also well loved for making fun of himself, especially his bad singing on shows such as I'm Sorry I Haven't A Clue.
His socialist politics and burning sense of right and wrong often informed his topical comedy.
He used both his acerbic wit and campaigning energy to highlight causes from the miners' strike to the Guilford 4. 
In 2004, Burnley Council cancelled  one of his shows after he quipped that supporters of the racist British National Party (BNP) should be shot.
Hardy campaigned for the early release of Danny McNamee, wrongly convicted for the IRA's 1982 Hyde Park bombing. McNamee's conviction was overturned in 1998.
Hardy's interest in Palestinian rights under occupation resulted in him filming the documentary Jeremy Hardy vs the Israeli Army in 2002.
A big supporter of Jeremy Corbyn, he performed on the JC4PM tour, as well as various anti-racism events and rallies.
Born in Farnborough, Hampshire, in 1961, Hardy started out as a scriptwriter, making a name for himself on the comedy circuit in the 1980s, winning the prestigious Perrier Award in 1988 at the Edinburgh Festival and best live act at the ITV Comedy Awards in 1991.
The comic appeared as Corporal Perkins in Blackadder Goes Forth in 1989.
Hardy was also an author and wrote columns in The Guardian and ES Magazine.
Hardy is survived by his partner, film-maker and photographer Katie Barlow. His adopted daughter Elizabeth Hardy, adopted when he was married to first wife Kit Hollerbach was also by his side when he passed away on February 1.
"He was with his wife and daughter as he died.
"He retained to the end the principles that guided his life; trying to make the world more humane, and to be wonderfully funny," a statement by his publicist said.
Jeremy Corbyn paid tribute, tweeting: "Jeremy Hardy was a dear, lifelong friend. He always gave his all for everyone else and the campaigns for social justice."
Jeremy Hardy was a dear, lifelong friend. He always gave his all for everyone else and the campaigns for social justice.

You made us all smile. You made us all think.

Rest in peace, Jeremy. pic.twitter.com/9ClbaPyDO0

— Jeremy Corbyn (@jeremycorbyn) February 1, 2019
John McDonnell the Shadow Chancellor of the Exchequer said: "Saddened to lose our good & loyal friend Jeremy Hardy. As well as being a brilliant comedian, whenever the call for solidarity went out, Jeremy courageously supported campaigns for social justice from the Guildford 4, the miners strike to the plight of refugees. We all loved him."
"I was very lucky to work with Jeremy Hardy early in my career. Every day was a masterclass, a privilege," said broadcaster Richard Osman. "He was so naturally and brilliantly funny, and a man who chose to use his comedy to change the world, rather than to fill stadia. A very sad day."
"Utterly devastated to hear of Jeremy Hardy's death. He was such a wonderful guy, hilarious, full of humanity and heart, committed to fighting for a world without injustice. Just a lovely bloke. Fuck cancer. RIP Jeremy Hardy," tweeted fellow columnist Owen Jones.
And Hugo Rifkind tweeted: "Heartbroken at the loss of my dear friend Jeremy Hardy. Not merely one of the funniest men I've ever known, but one of the kindest, cleverest and most supportive, too. Sending my love to all who loved him, too."
Fellow comic Jack Dee who worked with Hardy on many panel shows said: 
"Jeremy Hardy was ground-breakingly brilliant, off the register funny, compassionate and caring. So privileged to have counted him as a dear friend. My love goes out Katie and Betty and all his wonderful family."
The singer and campaigner Billy Bragg said: "Very sorry to hear that Jeremy Hardy has passed away. He was a stalwart at left wing benefit gigs and will be greatly missed by friends and fans. My thoughts are with his family."
Sioned Wiliam, BBC Radio 4's Commissioning Editor for Comedy, said: "Jeremy Hardy was quite simply brilliant. Passionate, highly articulate, and above all very, very funny.
"Whether he was demolishing politicians on The News Quiz, the idiocies of modern life on Jeremy Hardy Speaks to the Nation, or any tune he was required to sing on I'm Sorry I Haven't a Clue, he was always at the top of his game. He was one of our family and will be deeply missed by us all."
And his co-panelist on perhaps the funniest ever topical comedy show The News Quiz Sandi Toksvig said: "Jeremy Hardy was a one off. Part genius, part naughty school boy. When he was doing one of his off-the-cuff political rants on The News Quiz there was no one to match him for his brilliant understanding of the event in question, his satire and his straightforward ability to make us sob with laughter." 
"Above all, Jeremy was a political activist who never wavered in his beliefs, no matter what path the rest of society was taking," she added.
"He was steadfast and true in his politics and his friendships. He was my very dear friend. At my wedding he called out 'It should have been me!' Even my wife laughed."