Horrified residents have spoken out after neighbours decorated the outside of their home with festive lights- in the shape of a giant PENIS.
The large light display appeared at the front of a home on a quiet residential street in Reading, Berkshire, yesterday.
It is believed to have been erected by a group of students living in the house.
Stephen Bailey-Todd, 53 who lives nearby was in 'complete disbelief' when he spotted the bright shining penis while out on a walk.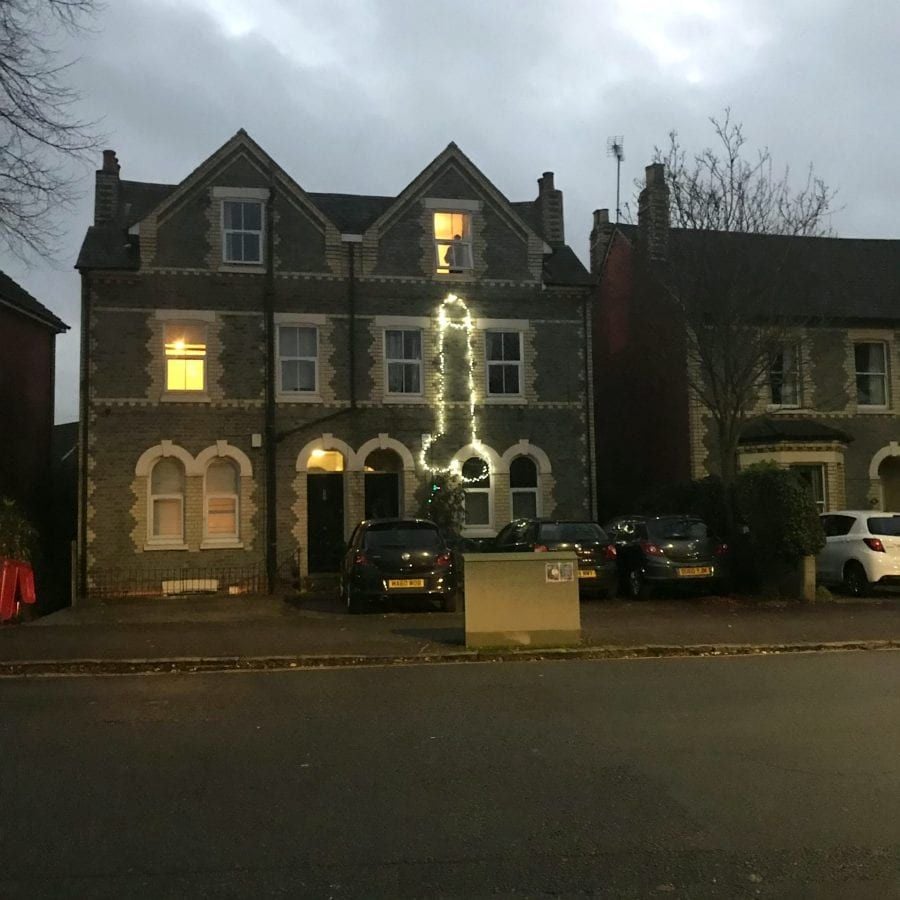 He said: "It was quite a shock to be honest. When you walk home you just don't expect to come face to face with an enormous penis on a wall.
"The lights were flashing and it is so in your face, you cannot help staring at it. I was in complete disbelief.
"I know young people like to have fun but it's deeply offensive and shows a lack of respect.
The dad- of-one added: "I would hope that if they are students, their university or college takes some form of action against them.
"It's not the sort of thing you would want a child to see."
The display was put up only a short walk away from Reading University.
By Ben Gelblum and Adam Theofilatos