These shocking pictures show tens of thousands of starfish washed up on a beach after days of stormy seas.
The images show a thick line of the sea creatures stretching for hundreds of yards along the sand.
They are believed to have been dumped on the beach after rough seas in recent days ripped them from the seabed.
Trevor Bradford was walking his Yorkshire Terrier on the beach at Mablethorpe, Lincs., on a cold Thursday morning when he stumbled upon the stranded pink invertebrates.
The 69-year-old said: "I've never seen that many. There was a carpet of them as far as the eye could see.
"It went on for a good 200 yards and the thickest parts of it were about 10 yards across."
"Over the last few days, the tides have been really rough. I don't often see it that stormy around here.
"The weather hasn't been that windy, but there have been some rough tides that have made it a bit treacherous for people walking on the beach."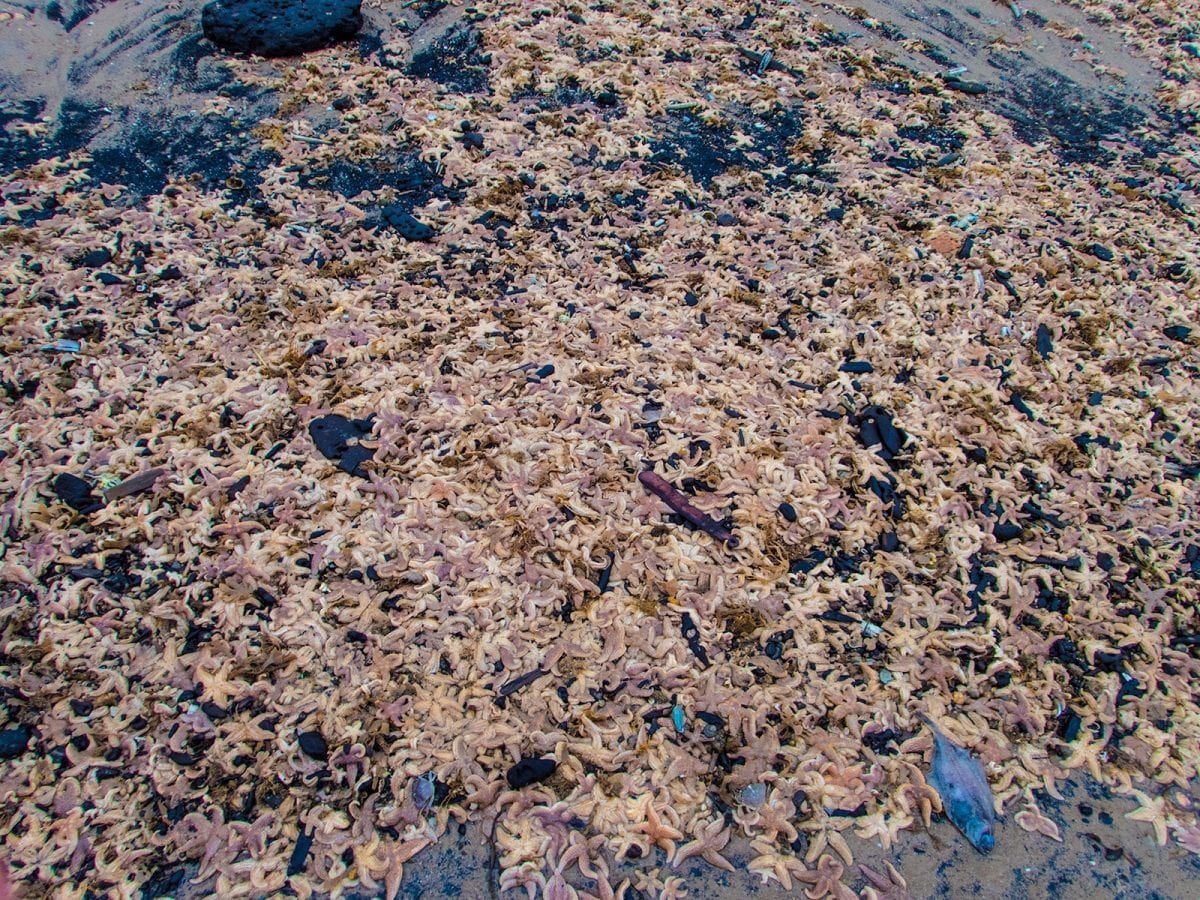 The freelance photographer from Mablethorpe said he thought the starfish could have appeared as early as Wednesday morning due to the rough conditions.
Mr Bradford lives with his 74-year-old wife Penny – a retired Co-op worker – and they have two grown-up daughters.
He added: "I would say there were at least 100,000 because the length of the line of them.
"They were quite small. They were only about four to five inches across at the most."
It is at least the second time this year that starfish have washed up in the area, with a hoard of them appearing in January during Storm Eleanor.
Trevor added: "Occasionally you get a few hundred washed up but never a massive amount like this.
"I've been here 26 years now and I've never seen it to that extent."
Thousands of dead starfish, sea urchins, mussels and other sea life were found washed up on UK beaches after the havoc wreaked by the Beast from the East earlier this year.