A fondue revival which has seen sales of the 1970's dinner party favourite soar could be down to BREXIT, an Oxford professor claims.
Sales of fondue kits have tripled in two years at John Lewis stores, and an academic believes it could be down to Remainers longing to bond with the rest of Europe.
The Swiss-style sets usually comprise of a long fork and a saucepan for melting cheese.
Professor Charles Spence, head of Oxford University's Crossmodal Research Laboratory, said the rise in popularity could be due to "global insecurity" and nostalgia for simpler times.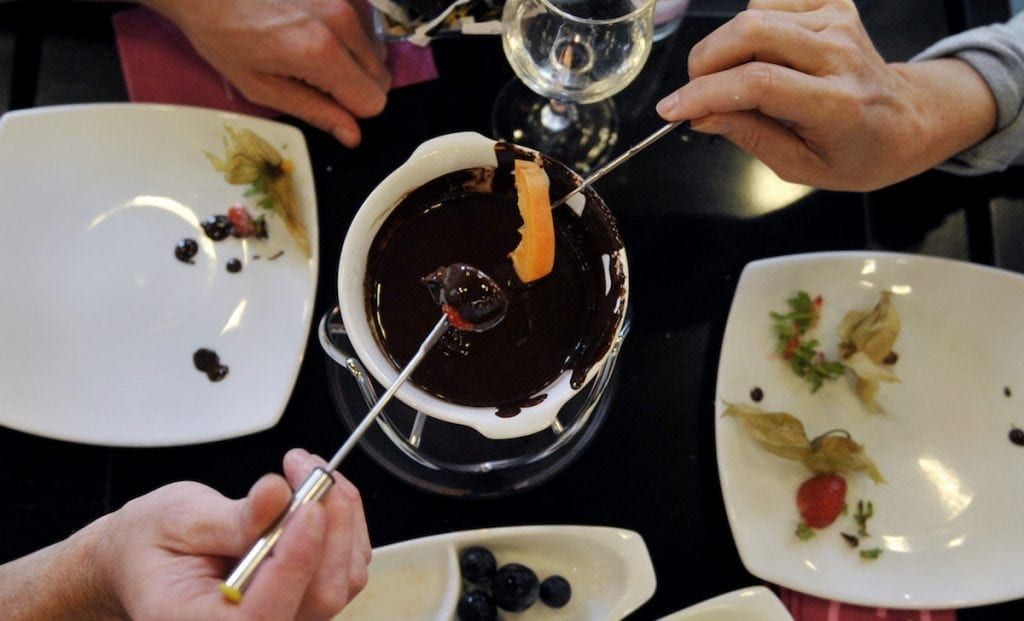 The experimental psychologist, writing in the Journal of Gastronomy and Food Science, said: "It may link to current concerns about global insecurity since the fondue can be considered as something of a nostalgic dish for some and a comfort food for many."
He added: "One can't help feeling that at a time when the UK is figuring out if and how to separate from the rest of Europe, that this nostalgic food originates from a part of Europe that stands outside the European Union but is still connected with the rest of the EU in much the way that many Brits would hope to achieve."
Murdoch's Fox offices raided by EU antitrust watchdog over broadcast "cartel"
Brexit museum to tell the story of Britain's tumultuous 45-year journey to sovereignty