Driverless cars are set to become smoother and more intuitive after scientists developed technology to make them behave like humans.
One of the stumbling blocks with autonomous cars has been their inability to interpret visual cues from pedestrians, making them overly cautious.
So when a person begins to cross the street but changes their mind a driverless car might just just stop and wait.
But engineers at Perceptive Automata have developed artificial intelligence software which enables driverless vehicles to understand the state-of-mind of people, including pedestrians, cyclists and other motorists.
With the software installed, autonomous vehicles can anticipate what pedestrians,
cyclists and motorists might do next.
Automated vehicles need this capability to drive safely, smoothly, and predictably in a human-dominated road environment.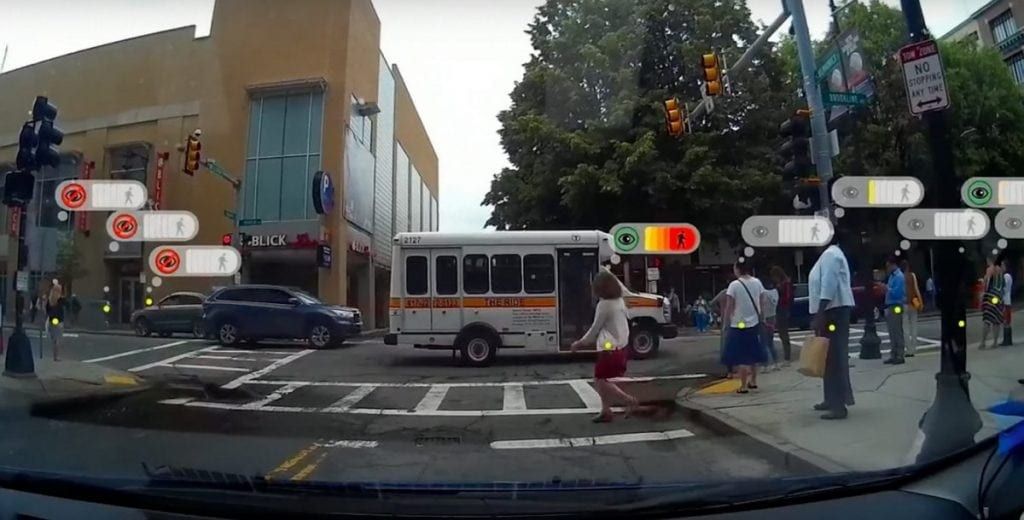 The predictive technology lets self-driving vehicles make rapid judgments about the intentions and awareness of people on the street – giving machines unprecedented human-like intuition.
Perceptive Automata's software comes into its own when a pedestrian begins to cross the street but sees the approaching autonomous car and decides to stop and 'wave' it on.
In this situation, an autonomous vehicle without the software would stop and wait, even though the pedestrian has no intention to cross.
However, the new software will read the pedestrian's intent and passes this information to the autonomous system's decision-making module, allowing the car to continue safely on its route.
Perceptive Automata, which is based in Boston, USA, has now been backed by Hyundai CRADLE, the car firm's technology investment arm.
John Suh, vice president of Hyundai CRADLE, said: "One of the biggest hurdles facing autonomous vehicles is the inability to interpret the critical visual cues about human behaviour that human drivers can effortlessly process.
"Perceptive Automata is giving the AV industry the tools to deploy autonomous vehicles that understand more like humans, creating a safer and smoother driving experience."
Perceptive Automata's core technology takes sensor data from vehicles that show interactions with people.
This is used to train deep learning models to interpret human behaviour the way people do.
The end result is sophisticated artificial intelligence software that can be integrated into autonomous driving systems. With the software installed, autonomous vehicles can anticipate what pedestrians, cyclists and motorists might do next.
Hyundai has been one of the leading car manufacturers in the development of autonomous driving technology.
Earlier this year, a fleet of Hyundai Nexos self-drove 118 miles from Seoul to Pyeongchang, reaching speeds of almost 70mph on a route which included built up areas and open roads.
Sid Misran, co-founder and CEO of Perceptive Automata, added: "We are ecstatic to have an investor on board like Hyundai that understands the importance of the problem we are solving for self-driving cars and next-generation driver assistance systems.
"Hyundai is one of the biggest automakers in the world and having them back our technology is incredibly validating."
Watch Video Here