Sajid Javid has urged police to use "the full force of the law" against climate change protesters who've threatened to disrupt Heathrow airport – as the Easter weekend begins.
The home secretary, who has been noticeably trying to position to replace Theresa May as Conservative Party leader posted a series of tweets condemning "any protesters who are stepping outside the boundaries of the law".
He called on the police to "take a firm stance" against protesters who were "significantly disrupting the lives of others".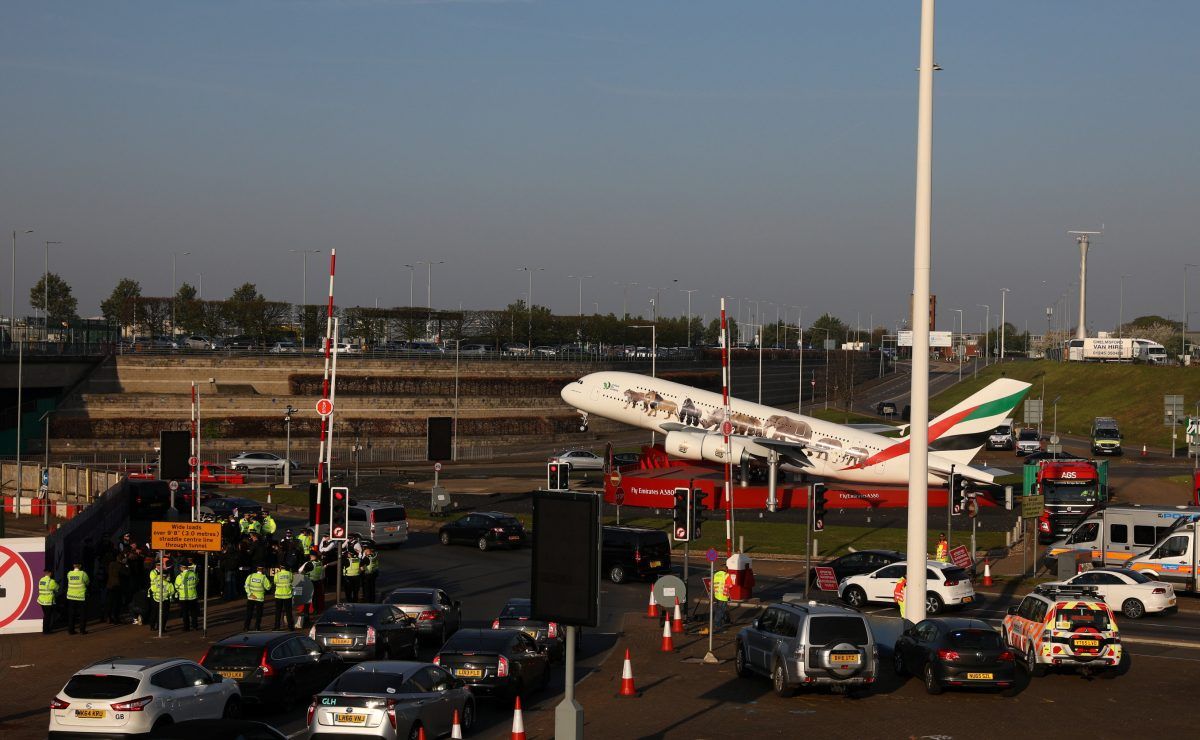 "Over recent days, commuters trying to earn a living have been unable to travel to work and businesses have been disrupted," he said, following a meeting with Met police chiefs.
So far Extinction Rebellion protestors have blocked off iconic junctions in central London with over 500 arrests this week failing to deter the actrivists calling for a climate emergency to be declared.
Protests in 80 cities in 33 countries around the planet aim to highlight the catastrophic extinctions being caused by a failure to take big steps to stop climate change and environmental havoc.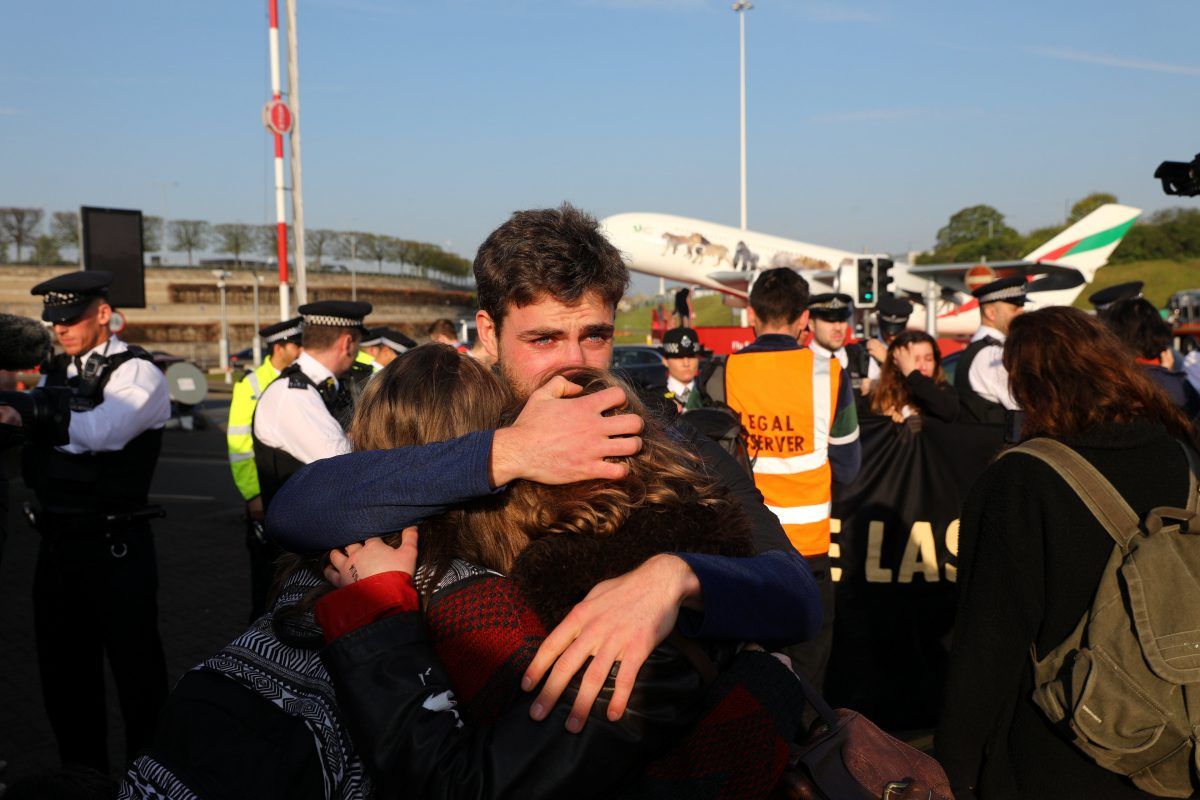 The protestors call for emergency measures to be taken to stop extinction level threats to life on the planet.
As protestors threaten to "shut down" Heathrow and cause misery for Easter holidaymakers they appear to be largely outnumbered by police at the airport.
With at least 100,000 people expected to fly from Heathrow on Good Friday, any demonstrations could potentially cause widespread chaos for Brits attempting an Easter break.
But the protest at Heathrow does not appear to be on the same scale as the central London camps on Waterloo Bridge, Oxford Circus and Westminster.
An Extinction Rebellion Youth spokeswoman said: "There's not been disruption.
"There's a group of young people surrounded by police, being threatened with arrest – they are not on the road.".
An airport spokeswoman this morning warned "as of this minute there's no disruption."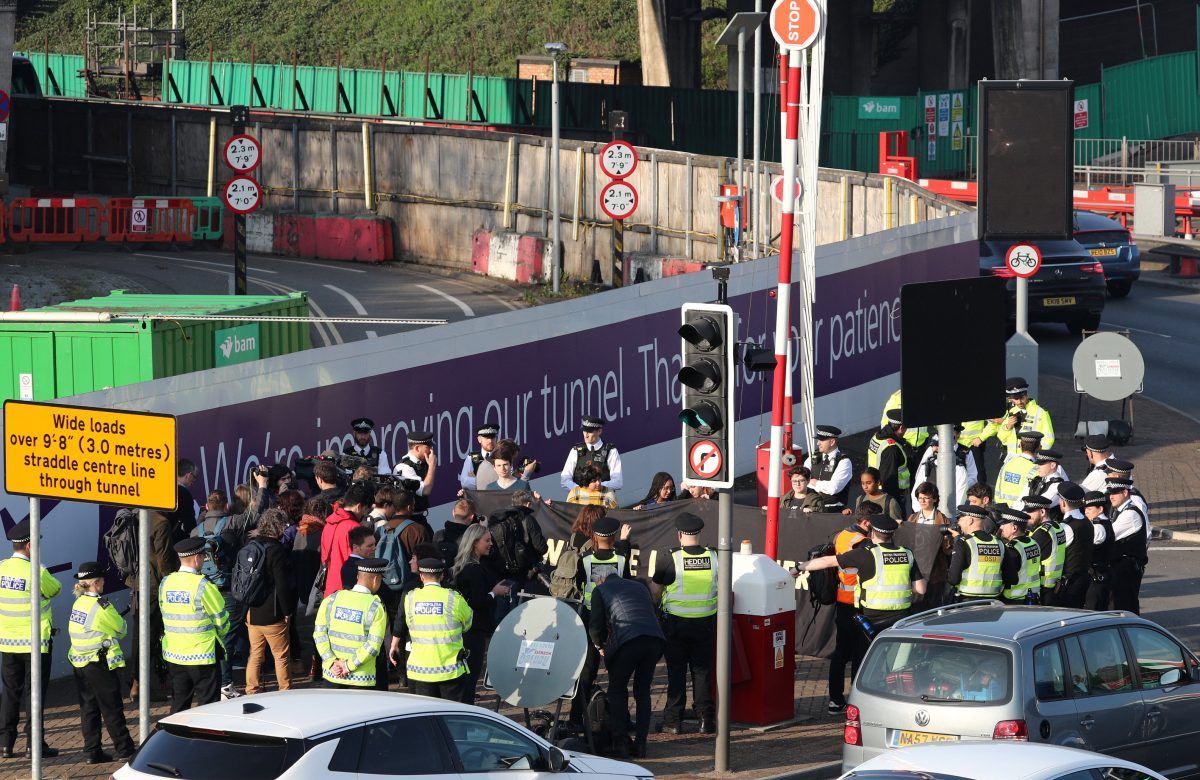 She added: "We are working with the authorities to address any threat of protests which could disrupt the airport.
"While we respect the right to peaceful protest and agree with the need to act on climate change, we don't agree that passengers should have their well-earned Easter Break with family and friends disrupted.
"Passengers should contact their airlines for up to date information on their journeys."
A spokeswoman for Scotland Yard said: "We are aware of protesters at Heathrow and an appropriate policing plan is in place. No arrests as of yet."
By Ben Gelblum and Berny Torre