The billionaire Hinduja family have topped the Sunday Times Rich List for the second year in a row as their fortune jumped by more than £6 billion.
Gopi Hinduja and his family, which is behind the Indian conglomerate Hinduja Group, were named as Britain's richest on the rich list just days after Mr Hinduja's brother Sri died.
For the first time in 14 years the number of billionaires on the list fell, by six to 171.
But those who stayed in the billionaires' club still saw their wealth grow, by close to £31 billion.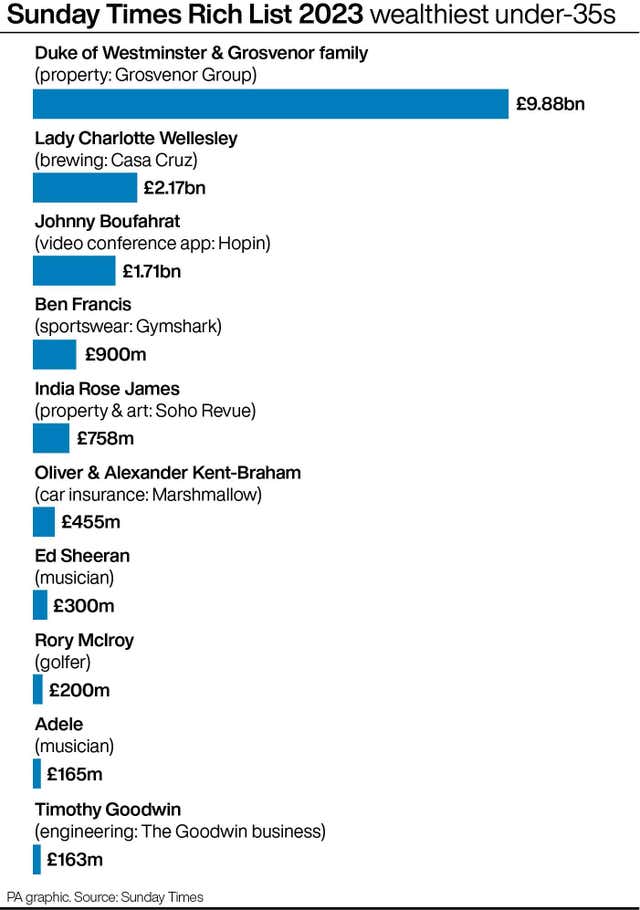 These are the 20 richest people and families in the UK, according to the Rich List:
1. Gopi Hinduja and family – £35 billion
Britain's richest family made their fortune from the Mumbai-based conglomerate Hinduja Group, which spans business sectors including banking and finance, media and entertainment, and energy, and has about 200,000 staff around the world.
Patriarch of the family and Hinduja's chairman, Srichand Hinduja, died on Wednesday aged 87, described by a spokesperson as a "visionary titan of industry and business".
2. Sir Jim Ratcliffe – £29.7 billion
Sir Jim, who is the highest climber on this year's list, is the founder and chairman of global chemicals company Ineos, which was formed in 1998.
The Manchester-born businessman is currently battling to take over football club Manchester United against the son of a former Qatari prime minister Sheikh Jassim.
3. Sir Leonard Blavatnik – £28.6 billion
The third richest Briton is a Ukrainian-born business magnate and philanthropist who built up his fortune in Russia.
His money mainly comes from media and music investments – including buying Warner Music in 2011 before taking it public in 2020 – and his investment firm Access Industries.
4. David and Simon Reuben and family – £24.4 billion
The billionaire brothers made their money through property and technology, with their private equity and investment business Reuben Brothers. They also own 16 racecourses and five greyhound stadia in the UK through Arena Racing Company.
5. Sir James Dyson and family – £23 billion
English inventor and entrepreneur James Dyson is well known for founding technology firm Dyson and inventing the cyclone bagless vacuum cleaner in the 1970s.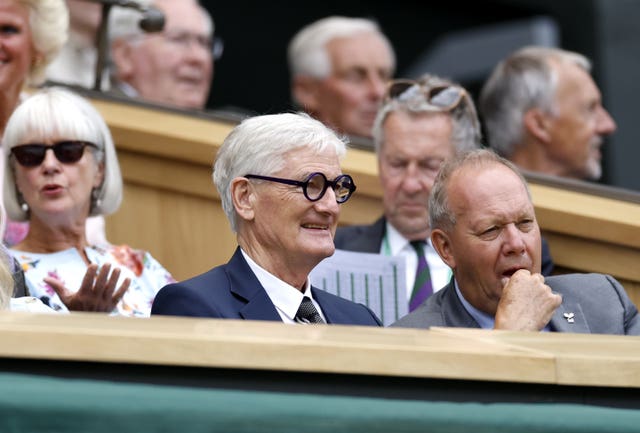 6. Lakshmi Mittal and family – £16 billion
Indian-born Mr Mittal is the chairman of ArcelorMittal, a multinational steel company headquartered in Luxembourg and the largest steel manufacturer in Europe, North and South America.
He owns mansions on Kensington Palace Gardens, one of the most expensive streets in the world.
7. Guy, George, Alannah and Galen Weston and family – £14.5 billion
The Weston family have developed most of their wealth through investing in retail. They have a stake in Associated British Foods, which owns Primark and produces sugar, run by son George Weston.
8. Charlene de Carvalho-Heineken and Michel de Carvalho – £13.1 billion
Charlene de Carvalho-Heineken is a Dutch businesswoman and one of the richest women in the world, after she inherited nearly a quarter stake in beer giant Heineken from her late father Freddy Heineken.
9. Kirsten and Jorn Rausing – £12 billion
10. Michael Platt – £11.5 billion
11. The Duke of Westminster and the Grosvenor family – £9.9 billion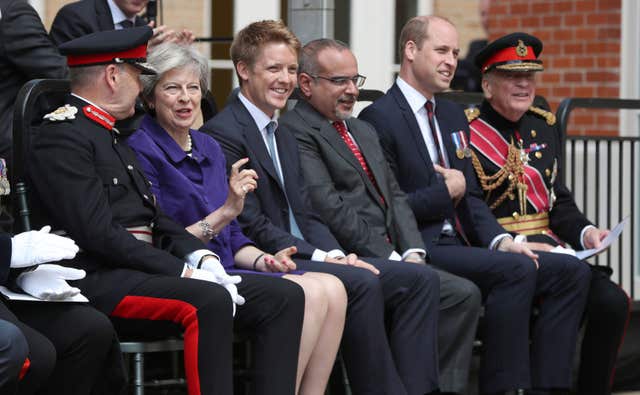 12. Marit, Lisbet, Sigrid and Hans Rausing – £9.3 billion
13. Andy Currie – £9.2 billion
14. John Reece – £9.1 billion
15. Alex Gerko – £9.1 billion
16. Denise, John and Peter Coates and family – £8.8 billion
17. Anders Holch Povlsen £8.5 billion
18. Barnaby and Merlin Swire and family – £8.4 billion
19. John Fredriksen and family – £8.3 billion
20. Mikhail Fridman – £8.2 billion
Related: Rishi Sunak and wife Akshata Murty lose £200m in a year