Shocked residents described the moment armed police closed in on a suspected "far-right" knifeman involved in a "terror" attack.
A 19-year-old lad was knifed and verbally abused while he sat in a vehicle in the car park of a Tesco store with pals in the Surrey village of Stanwell last Saturday night.
Residents told how armed cops then swooped on the home address of the 50-year-old suspect and led away a woman wearing a 'nightie'.
Neighbours speculated that the suspect had "flipped his lid" before stabbing the lad and then being arrested at gunpoint by armed cops.
Police are treating it as a "terror event" and a 50-year-old man remains in custody.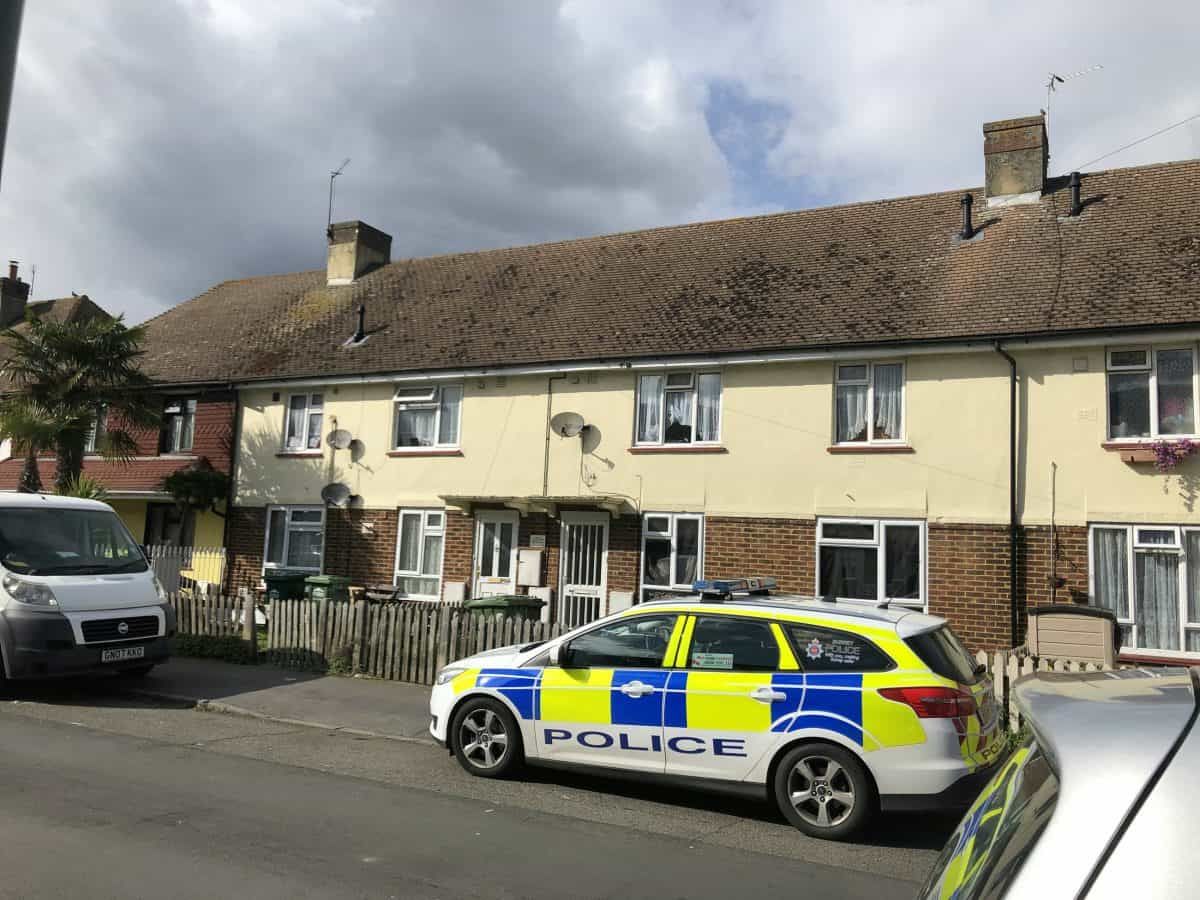 Sue Yeoman, 61, was heading home on Saturday night when she saw the victim being helped at a McDonalds.
As she drove on, she saw what she believed to be the knifeman being cornered by police.
She said: "We had been out for a meal, and as we came back past McDonalds I saw four armed police officers.
"That's when I saw the young lad; he had his head down in the back of the car keeping an eye on him.
"There was a young girl standing outside as well, with her hood up.
"I thought 'that's a bit funny, them standing there in fancy dress like that.'
"Then I realised; I thought 'Oh my God he is armed.' They had automatic weapons.
"You could see that both of them were really agitated.
"As we drove on I saw a bloke on the ground; he was sat up against the wall and police officers were in front of him on Town Lane.
"There were four police officers standing around him. I could not see if they were armed, but the cars had red lights.
"I thought something must've gone on, then the helicopter was up for two hours.
"There is so much good stuff goes on in Stanwell, which nobody ever picks up on.
"It's just weird. If a tragedy happens, then the whole community comes together."
Neighbours described the moment armed police arrived at the house of a suspected far-right terrorist.
A young mum opened the door to her house in Stanwell with her child and described the police visit.
She said: "I saw the police going into the house – they were armed – I could see them with big black guns.
"Police started shouting after the man. But they had a key so they used it to enter the house – and they were in there for a while.
"They left the place with a woman – she was wearing a nightie and she was middle-aged; they led her out of the house.
"There was a lot of police down the road. The whole thing took a couple of hours, starting at 8.30pm.
"Marked and unmarked police cars were parked all down the road, I thought it was serious when I saw the guns, I was worried."
Another neighbour, who wished to remain anonymous, has lived on the road in Stanwell for more than 30 years.
The man, in his 50s, said: "He goes to work every day.
"He comes home and keeps himself to himself.
"Basically, he flipped his lid. He hasn't been there too long – from what I know he's a good bloke, a very good bloke.
"Something has just triggered this. I know that he has had problems with the neighbours upstairs."