A private school has decided to stop allowing helicopters to land in its playing fields after wealthy residents moaned they were setting off their burglar alarms.
Neighbours in super-posh Hampstead, home to celebs like Liam Gallagher and Michael MacIntyre, say they were not informed of the plans – and the vibrations and noise from the choppers sets off their home security systems.
University College School Hampstead, which is part of the elite Eton Group, owns the playing fields near Hampstead Cemetery in west London and was also slammed for allowing the helicopters to land just metres away from schoolchildren in PE lessons.
But the school says it only gave permission for a limited number of landings to take place in the middle of the 27 acre playing fields in return for a donation to its rugby team.
And after a number of complaints from residents it has decided not to let any more helicopters land on the fields.
Properties in the affluent area can fetch up to as much as £5million, according to Zoopla.
Famous residents of Hampstead include Boy George, actors Colin Firth and Benedict Cumberbatch and comedian Michael MacIntyre.
Nigel Stock, operations manager for UCS, said: "The school gave permission for a limited number of landings to take place in the middle of our 27 acre playing fields and, in return, a donation was made in support of rugby at UCS.
"The aviation company fully comply with both planning and aviation law in the operation of their aircraft. School staff were in attendance when the landings took place.
"A small number of residents contacted the school with regard to the landings and received prompt replies, giving them full details of the arrangement and the name of the company who operate the aircraft.
"Pupils at UCS were allowed to talk to the pilot and view the helicopter when it landed.
"There is no commercial contract with the operators of the helicopter or any intention that regular landings will take place.
"Indeed, following this trial, and with fuller use of the newly-seeded playing fields anticipated soon, we have decided to halt this activity with immediate effect and we can confirm there will be no more helicopter landings on UCS playing fields."
One neighbour said the landings by Elite Helicopters, which is based in West Sussex and Surrey, set off burglar alarms in the area.
Lorraine Myers said: "We were on holiday but our neighbours told us what happened.
"Apparently it set off a number of burglar alarms.
"We didn't know anything about it in advance."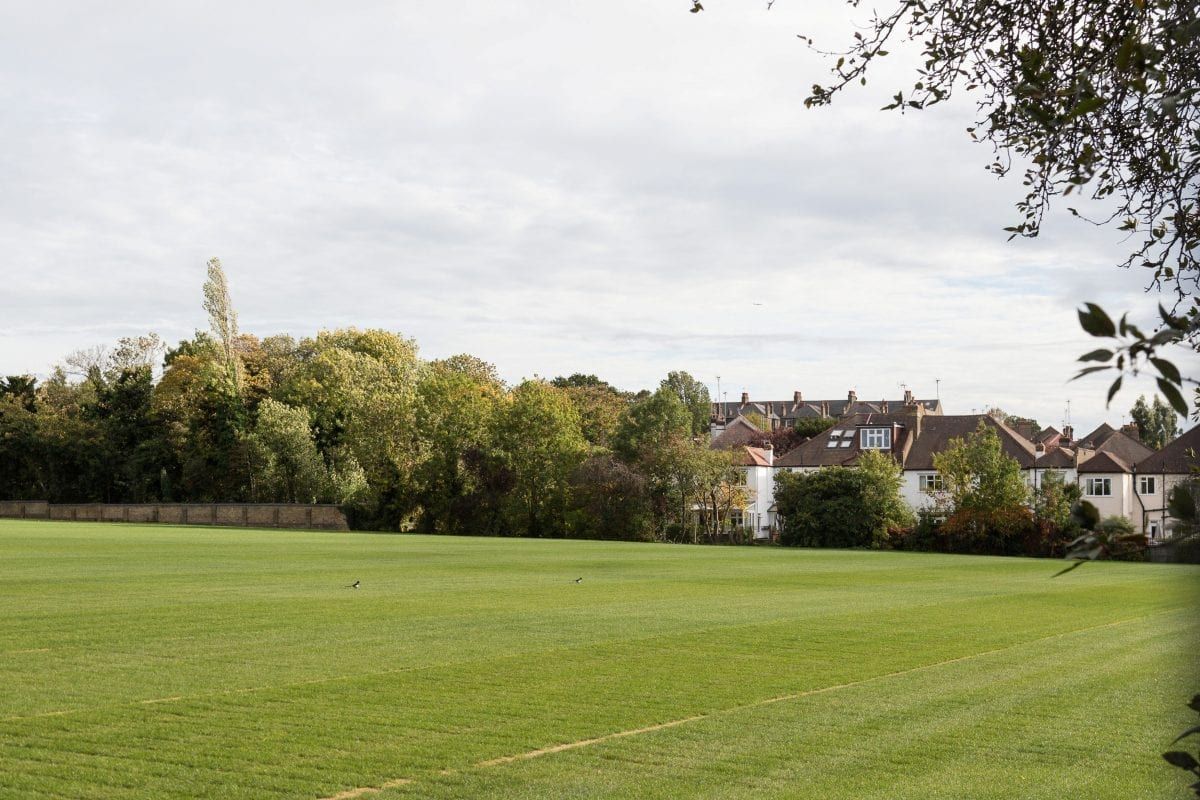 Another resident said: "We have quite a good neighbourhood watch in the area and I believe they are involved in speaking to the school about the helicopter landings."
It is believed there have been seven landings on one of the playing fields already this month, and a large 'H' has now been painted on the grass.
Local MP Mike Freer said he has also raised concerns about "safety and disturbance".
The Finchley and Golders Green MP said: "I am aware of the issue and am raising it with the Civil Aviation Authority and UCS.
"Clearly, there are questions about safety and disturbance to residents in what is a built up area."
By Ben Gelblum and Adela Whittingham