A paedophile caught with a naked five year old boy on a bed he was abusing has been jailed for 22 years.
Kyle Fox, 26, was sexually abused a baby girl and the boy posting the horrific abuse on the darkweb at the time of his arrested he was stopped.
He started abusing the girl when she was just 10 months until she was three and raping and abusing the boy when he was four and five.
But he was snared after a video he uploaded to dark web file-sharing website 'Welcome To Video' was traced back to him by detectives from the National Crime Agency.
When they raided his home in Epsom, Surrey, they found the five-year-old boy naked on a bed in the early hours of September 5, 2018.
Prosecutor Martin Hooper said Fox told officers "'I'm willing to talk and make a confession' and indicating it happened once here and the Crown say that's a lie."
On his computers among the 13,000 photographs and videos of indecent child images on his computers, 12 videos showed the young boy being sexually abused and others of the girl.
And among the films were ones using bondage restraints he had used on the boy in the videos.
In total 4,743 of the images were category A – the most serious kind of abuse.
The sofa bed in the abuse videos was matched to the one in his home and his voice identified from the videos.
Fox would try and claim he had lost the memory stick and his computers had been hacked before the videos were posted online.
But today he was sentenced at Kingston Crown Court after he pleaded guilty to 22 charges of sexual offences including rape, sexual assaults and sharing indecent images which started six years ago.
Judge Georgina Kent commended National Crime Agency investigators who arrested him and stopped the "imminent" abuse of other children.
Sentence, she said: "Your offending was detected because you video recorded the abuse and a video became uploaded onto a file sharing website.
"This is a very serious and depraved series of offences.
"You sexually abused two very young and vulnerable children.
"No right minded person could be other than horrified by this appalling series of offences.
"At this time, they appear unaware of the terrible offences you perpetrated upon them, however there is a real risk that they may become aware and if so, that they will suffer serious psychological harm as a result.
"You recorded your offending, so I have read full descriptions of the shocking and dreadful abuse that you perpetrated on them.
"I have also read the chat logs in which your repugnant and distorted attitudes towards children has been laid bare.
"The evidence is that you uploaded over 6,000 videos to the file sharing website site and in return gained credits which enabled you to view other content on the website.
"These are images that you produced and created. The images include images of children who were bound or or who appeared drugged.
"There is a schedule of 96 images and videos believed to be of the boy and girl in category A to C.
"They depict further offences you committed against these two children apart from those in counts one to 19."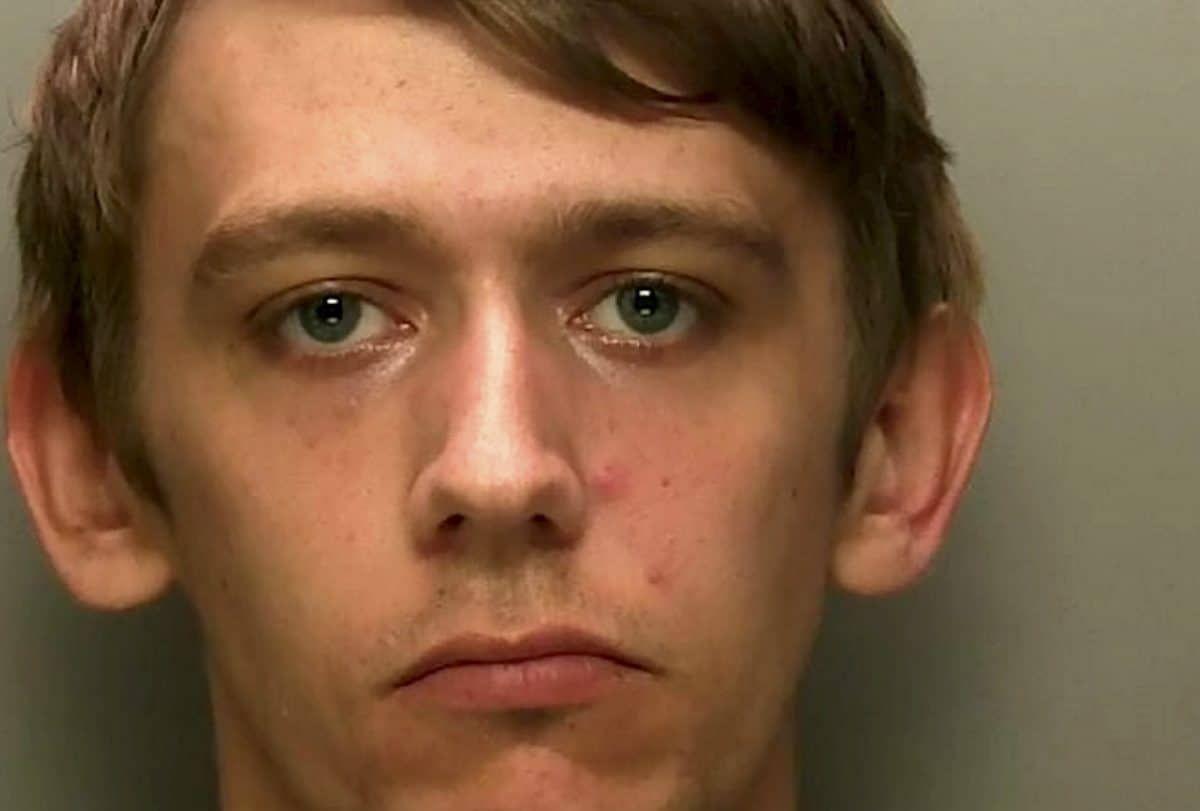 Earlier Mr Hooper said when Fox was arrested they found a video he filmed a video on an Apple iPhone which he uploaded to Welcome to Video.
The prosecutor said: "There was furniture seen in it and the defendant was identified by the distinctive wrist band that the abuser was wearing.
"Also a forensic speech analysed, identified the voice in the video as the defendant's."
In custody he made a phone call to his mother and the prosecutor added: "He was overheard to say to her, 'I've had an addiction to child porn for 15 years'.
"He made a reference to her finding photographs on a computer many years ago and he said, 'I've to accept my punishment and get some help'.
"Rather worryingly she also said when he was 16, he studied for a diploma in childcare, although he failed it, and the course involved him undertaking a placement in a nursery.
"There's an element, the Crown say, of the defendant putting the blame in those children.
"He does possess a high risk of serious harm to children."
He was jailed for 14 years for his offences against the boy – seven rapes, six assaults by penetration and one sexual assault against the boy, with another year on extended licence.
Fox was caged for a further eight years for five sexual assaults against the girl and three counts of making indecent photographs of children, with a second year on licence.
He also received concurrent jail sentences for three counts of making indecent images of children.
Fox will serve two thirds of his 22 year jail sentence before being considered for parole and will still serve an extra two years on extended licence.
By Berny Torre