Weekend winds over the weekend saw this entire garden shed lifted up into the branches of a tree
Strong winds continue to batter the UK with the Met Office issuing a yellow weather warning.
A weather warning was in place for wind across southern England and Wales earlier, with gusts of up to 65mph swept across the country.
The Met Office said a further wind warning was in place for much of England from about midnight until 15:00 GMT on Wednesday.
70mph gusts were recorded on the Isle of Portland, off Weymouth and strong winds over the weekend left an entire garden shed – stuck up a tree.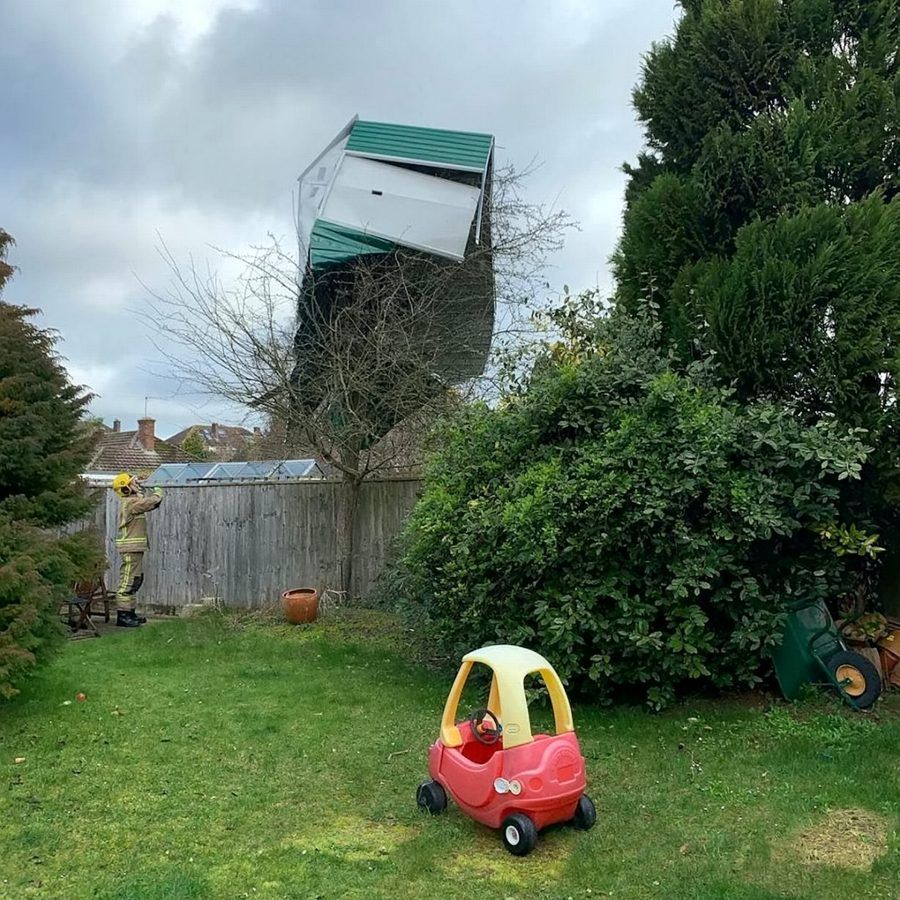 Firefighters were called after reports a shed took off in 55-65mph gusts and landed in a tree.
The large structure was secured by crews in the garden of a residential property in Dorchester.
Dorset & Wiltshire Fire & Rescue Fire Control said: "At 09:13hrs attended to a shed that had blown into a neighbours garden in Grosevenor Crescent, Dorchester.
Crews have secured the shed with lines and will be reinspecting later today for safety."
A picture released by the service showed two firefighters pulling the bulk shed out of the tree with a multi-purpose line.
Elsewhere in Britain, trees fell down as did scaffolding in West London and outside Hampstead's Royal Free hospital.