Moped crime in London has been nearly cut in half in the last year partly due to officers being trained to knock offenders off their bikes.
Operation Venice recorded a 44 per cent drop in crime involving mopeds across London since October last year.
While front line officers have been handed sprays to forensically tag both suspects and mopeds on the streets of London – specialised officers are authorised to hit riders with their own vehicle to unseat them.
The stops are carried out by uniformed 'Scorpion' officers. The highly trained drivers are allowed to physically hit a rider on a moped to knock them off their bikes during a pursuit.
Footage of some of the 64 'tactical contacts' that have been carried out by officers so far this year has now been released to the public.
Police say from January to October last year there were 19,455 such offences across London but from January to October this year the numbers had dropped to 12,419 offences.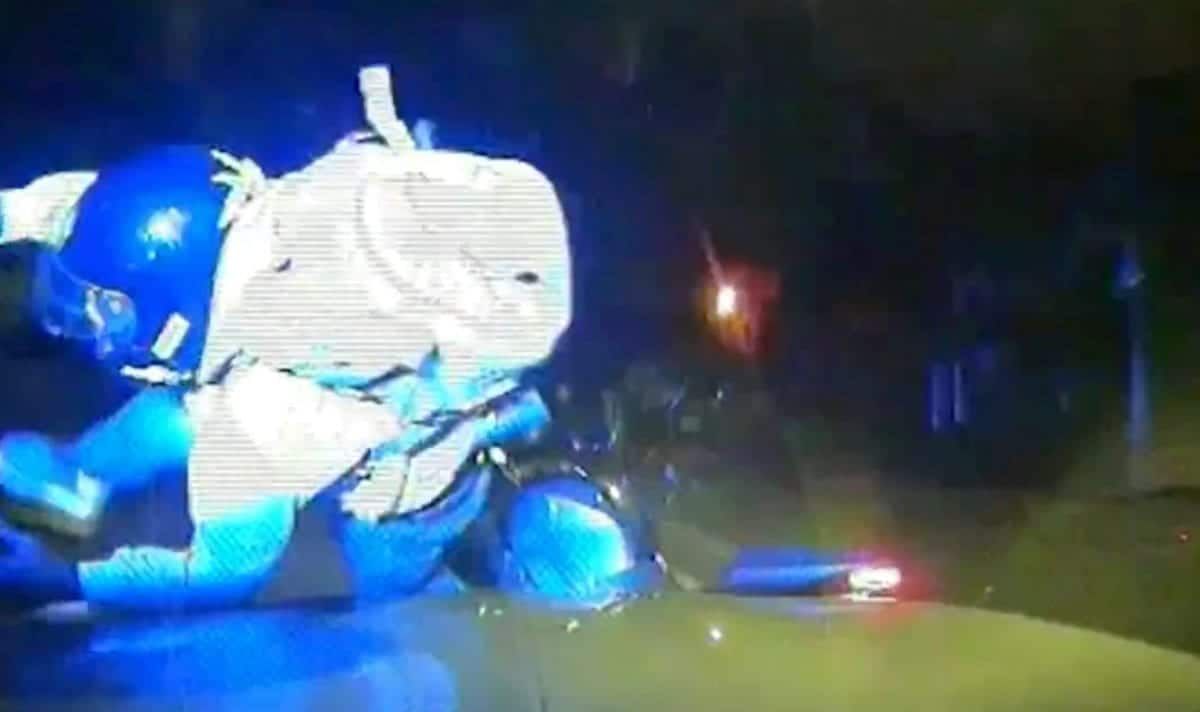 And in the same period last year there were 12,192 moped thefts across London compared to January 2018 to October 2018 when there were 8,261 offences – a reduction of 38 per cent.
Commander of Front Line Policing Amanda Pearson said officers do not have a specific speed they must hit mopeds at – but have to risk assess the situation before carrying out the controlled stop.
No complaints of serious injury caused during these stops have been made to the IPCC so far, according to the Commander.
Officers are primarily encouraged to try other tactics to prevent a pursuit and to slow the suspect vehicle down before the last resort of a tactical contact.
Commander Pearson said: "It's extremely dynamic and rapid. It's forward thinking. We try to mitigate that pursuit but if we end up in a pursuit, if that means tactical contact we are looking at as slow a speed as possible.
"Those rides are not just riding dangerously in a pursuit. They are riding dangerously before it's a police issue. It's not police that are creating that danger.
"We have to weight up the risk to them and to the public – if we don't intervene what is going to happen.
"We acknowledge there's a risk of injury but we have to weigh up that risk of injury to them in terms of ongoing harm should we not intervene."
Chief Inspector Jim Corbett said the force is also trying to dispel the myth that police will not continue a pursuit if a driver takes off his helmet.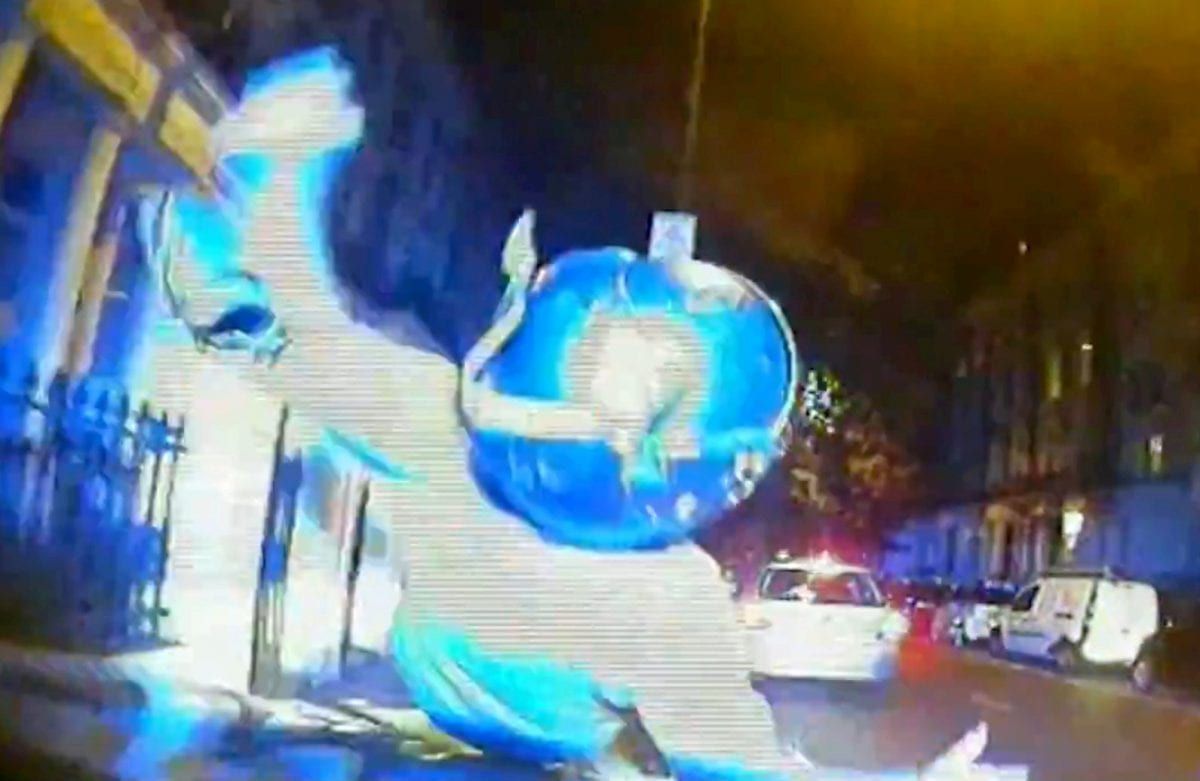 Riders can in fact still face being pursued and are at a greater risk of injury if they are thrown from the vehicle without any safety gear.
Chief Inspector Corbett said: "One of the guys we have here in the videos is wearing a balaclava and no helmet. He does not think he's going to be pursued.
"These machines are sometimes 300 to 500cc and are capable of going 100mph.
"Another myth is they think they can't be recognised. A moped robber that made the front page of the Evening Standard wielding a hammer was recognised by his eyes.
"The group of three men arrested in relation to that incident was later found out to be responsible for 103 offences."
Over 6,000 groundbreaking new forensic tagging sprays have also been handed to local coppers on the streets.
The sprays are used to 'tag' a suspect or suspicious moped without putting the officer at a serious risk of harm.
UV scanners at police stations can then pick up whether an offender has been sprayed- and so they can be linked back to other crimes.
Chief Inspector Corbett said: "6,900 officers have been trained so far. We are going to train everyone.
"If they spray an offender in a location, a custody UV light will pick it up. It's contributing to cutting crime while not putting themselves at risk."
The force has also introduced automatic tyre deflation devices – commonly known as stingers – to stop offenders in their tracks.
Operated by a remote control, the spikes are able to be deployed electronically from a black rectangular box within seconds.
In 2014 Henry Hicks, 18, died when his moped collided with parked cars as he was being pursued by two unmarked police cars.
By Adela Whittingham