Education Minister Anne Milton, who is tipped to replace Jeremy Hunt as Health Secretary, has had her Wikipedia page edited today to remove links to Virgin Care.
The page recently read that the MP's husband, Dr Graham Henderson "holds a high level position with Virgin Care". However the record was amended this morning along with a host of other amendments in what has been dubbed "serious Wiki surgery".
Virgin Care recently made the news for suing the NHS after losing a contract. The two parties settled out of court for an undisclosed fee despite the NHS facing its biggest funding crisis in modern history.
Milton's Wiki amends, which appeared on the Parliament WikiEdits Twitter account this morning, add fuel to the speculation that she is going to take Hunt's job in the reshuffle.

The amends join a host of other edits which can be seen below: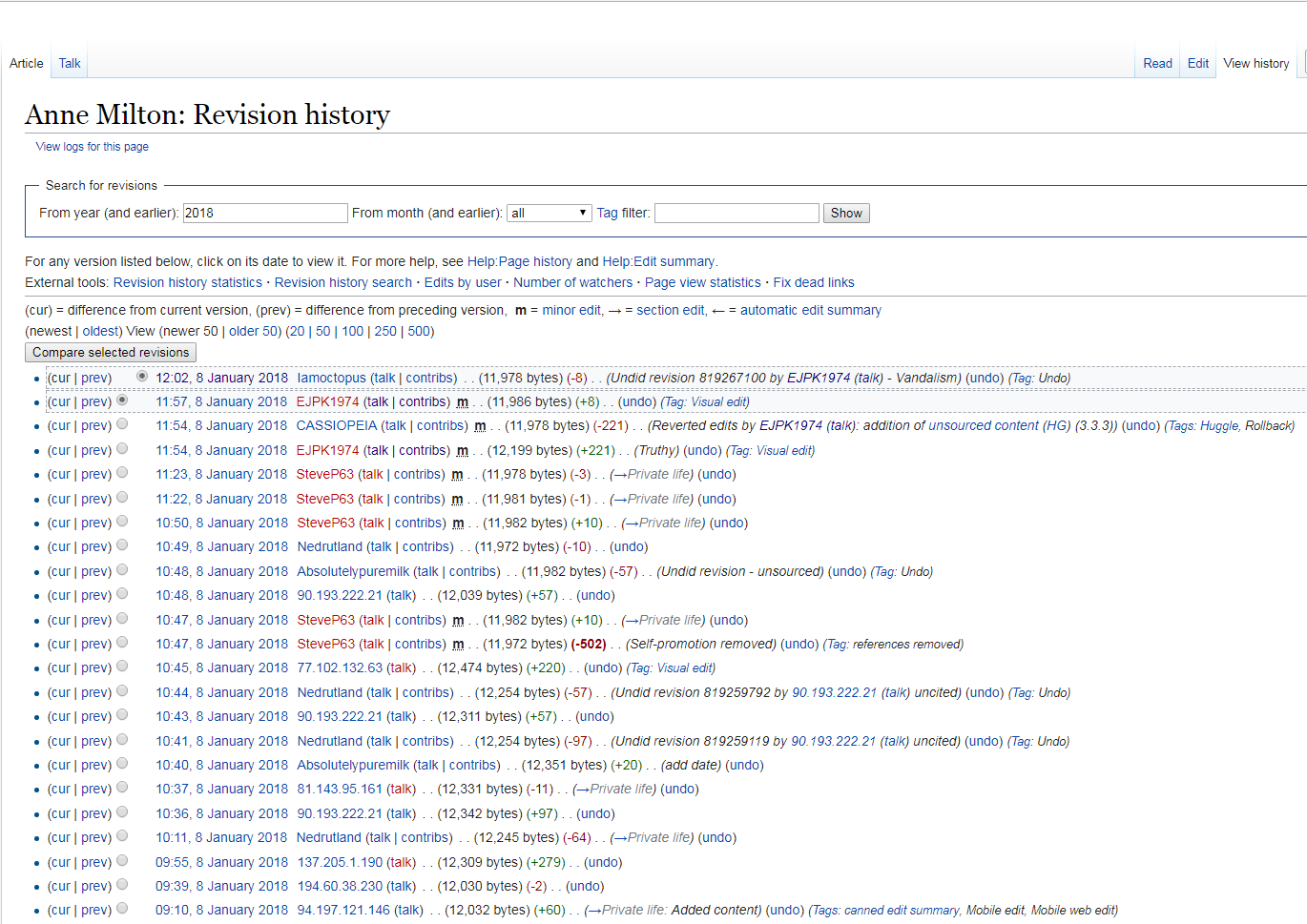 MEP Keith Taylor reacted with fury today following the revelation.
He said: "It was Virgin Care that just tried to sue our NHS in Surrey for awarding an NHS contract to an NHS provider, with the NHS having to hand over a reported £2m, that should have been spent on patient care, in an out of court settlement.
"There was no fault found with the tendering process, the financial might of Virgin Care meant it was cheaper for our NHS to settle out of court rather than being forced to match Virgin's spending in the courts to defend the process.
"Virgin Care Ltd held our NHS to ransom. Anne Milton's husband is a director of Virgin Care Ltd in Surrey. This must be shared widely."
RELATED
Companies profiting from privatisation of NHS are unlikely to ever pay tax
As over 68,000 people demand Richard Branson hands back NHS money…He lands £104m NHS contract
Demands increase for Hunt to resign as NHS "Tailspins into catastrophe"
KPMG quit Grenfell Inquiry role after their work for firms linked to blaze revealed