Cleveland Police Chief Constable Mike Veale has resigned after less than a year in the job.
Veale was appointed last year by Labour Police and Crime Commissioner Barry Coppinger despite controversy over the inquiry he headed into historic child sex abuse allegations against former Tory PM Sir Edward Heath conducted by Wiltshire Police Force.
Mike Veale is facing an investigation into "serious" allegations by the Independent Office for Police Conduct (IOPC).
Cleveland's police and Crime Commissioner said the police chief had resigned on Friday with immediate effect and arrangements were being made for an interim chief constable for the force – its fifth in seven years.
An IOPC investigation into the police chief last year had followed a tip off that a Wiltshire police force mobile phone was deliberately damaged to hide "contact with various parties over Wiltshire Police's investigation into Sir Edward Heath"
Veale admitted telling colleagues he dropped the phone in a golf club car park and it was run over by a car.
But he told IOPC investigators that his phone was damaged when he swung a club at his golf bag in frustration after playing a poor shot.
The investigation found he misled colleagues, but cleared him of causing damage "deliberately or with the motive to conceal any information".
Operation Conifer, the investigation into child abuse claims against Heath, concluded that there was enough evidence that had he been alive, Sir Edward would have been questioned under caution by police.
However, the investigation stressed that did not prove his guilt in any of the claims.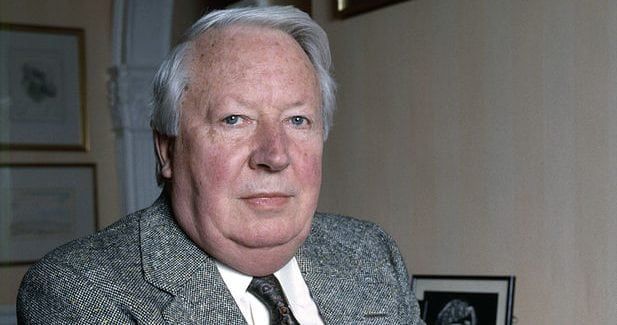 Last September the IOPC found that the former Wiltshire police chief had a case to answer for "alleged misconduct for providing and maintaining an inaccurate account of how damage to his work mobile phone was caused".
At the time Mike Veale insisted: "I am clear and always have been about why I gave a different account to some colleagues about the accidental damage to my phone.
"It was to avoid more unnecessary media attention and to spare my own obvious embarrassment for damaging my phone in such a ridiculous way, and most importantly to ensure my colleagues were not aware of the pressure I was feeling at a time when I needed to be strong. This was a mistake."
Veale came under immense pressure while heading what he called a "highly-politicised and nationally significant and sensitive investigation".
Mike Veale responded forcefully to claims that the investigation had used unreliable sources and that the former Conservative Party leader was not around to defend himself.
The IOPC says that a separate referral has now been received from Cleveland's Police Force's Police and Crime Commissioner about Mr Veale's conduct and it is considering what action to take.
Yesterday his Twitter profile appeared to have been turned off.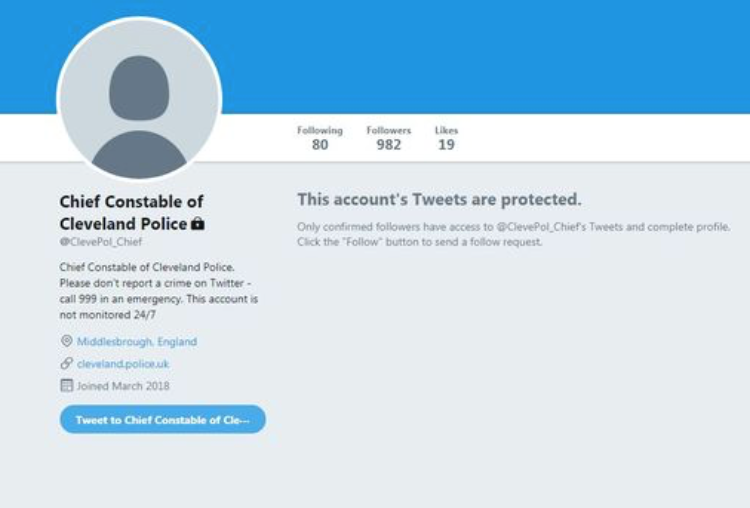 In a statement this afternoon Police and Crime Commissioner Barry Coppinger said: "My office has been made aware of allegations about the behaviour of Chief Constable Mike Veale.
"On Friday 18th January Mr Veale resigned with immediate effect.
"Due to the serious nature of the allegations, the matter has been referred to the Independent Office for Police Conduct.
"I am proud to oversee a police force where such allegations are always taken seriously.
"It is important that the appropriate processes are allowed to take effect and as a result, I am unable to comment further on this matter."
Labour's Stockton North MP Alex Cunningham said:
"These are very serious allegations, and clearly need to be investigated fully.
"The immediate action taken by the Police and Crime Commissioner in putting the allegations to Mr Veale, accepting his resignation and instigating an investigation, was the right thing to do."
RELATED NEWS: