Disgraced MP Michael Fallon has made his first public appearance since his resignation as Defence Secretary, amid allegations of sexual misconduct among MPs.
He earlier admitted touching a female journalist's knee and has since denied making lewd comments to colleague Andrea Leadsom.
The former Defence Secretary quit his job earlier this week, admitting his behaviour had "fallen below the high standards that we require of the armed forces".
Announcing he was standing down earlier this week, he said that there had been occasions in the past when his conduct may not met the high standards of military personnel.
At the time, the only allegation he faced was connected with an incident involving a female journalist whose knee he had repeatedly stroked at a lunch in 2002.
The Sevenoaks MP is alleged to have also made lewd comments to former cabinet colleague, Andrea Leadsom, at a meeting six years ago.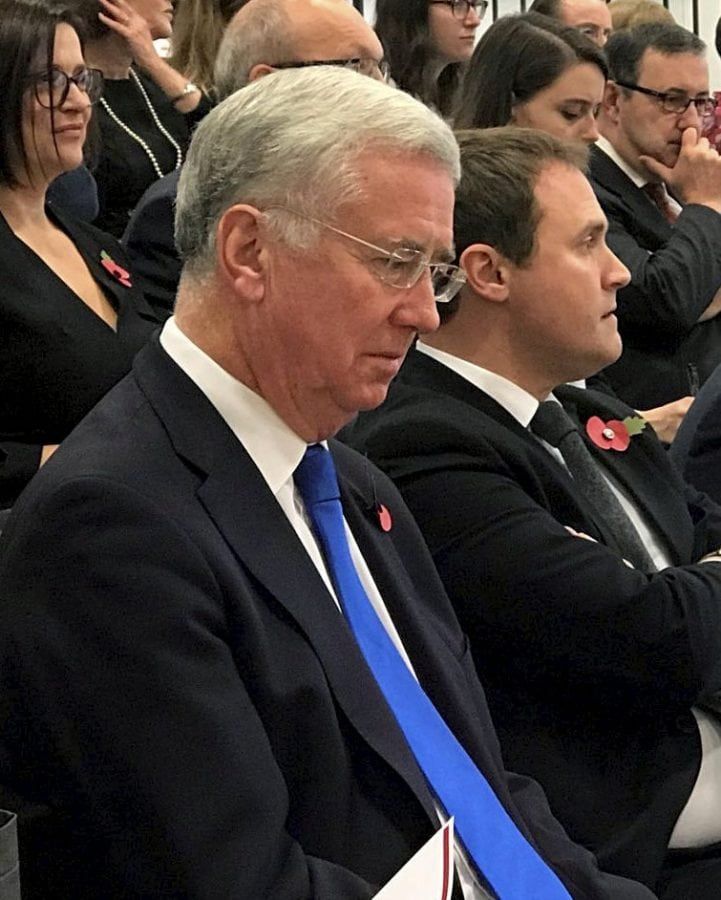 When Mrs Leadsom, now the leader of the Commons, complained of cold hands, Fallon allegedly replied: "I know somewhere you can put them to warm up."
Sir Michael was at the Weald of Kent Girls Grammar School in Tonbridge for its official opening today on Friday.
The Kent MP has been the first high profile victim of complaints surrounding the conduct of some politicians at Westminster.
Prime Minister Theresa May has pledged to introduce proper processes for employees in Parliament to register complaints of mistreatment or sexual harassment.
Mr Fallon has denied that he made the comments, but the Sevenoaks Labour party has called on the MP to stand down.
It released a statement saying: "Michael Fallon has admitted, and through his resignation acknowledged, that his conduct is inappropriate in a cabinet minister, or as a representative of Britain's armed forces.
"Sevenoaks Labour is therefore surprised and disappointed that Michael Fallon, and the Conservative Party, appear to feel that the people of Sevenoaks are entitled to a lesser standard of conduct in their representative, and call on him to resign."
Tory MP Charlie Elphicke referred to police for 'serious allegations'
British Council worker sacked after saying Prince George was the 'face of white privilege' loses her employment tribunal