A drugs "sweetshop" that sold everything from cocaine to dope and LSD tabs was busted by chance after a street brawl outside the flat.
The illicit stash worth more than £100,000 was found hidden in a cupboard under the stairs after 999 calls to police reporting a fight involving five men outside the address.
People said they saw a stun gun or Taser brandished and pointed out the house where the armed man and a woman had retreated to.
When police raided the house in Wandsworth, south west London, in September they arrested Celine Louadi and Rio Younsi.
In the cupboard they found over a kilo of rave drug MDMA including 1,000 tablets, nearly a kilo of ketamine, 1,550 LSD tabs, more than 1.5 kilos of cannabis, as well as wraps of cocaine and tranquilisers.
Officers also seized a stun gun and tear gas and around £46,000 in cash.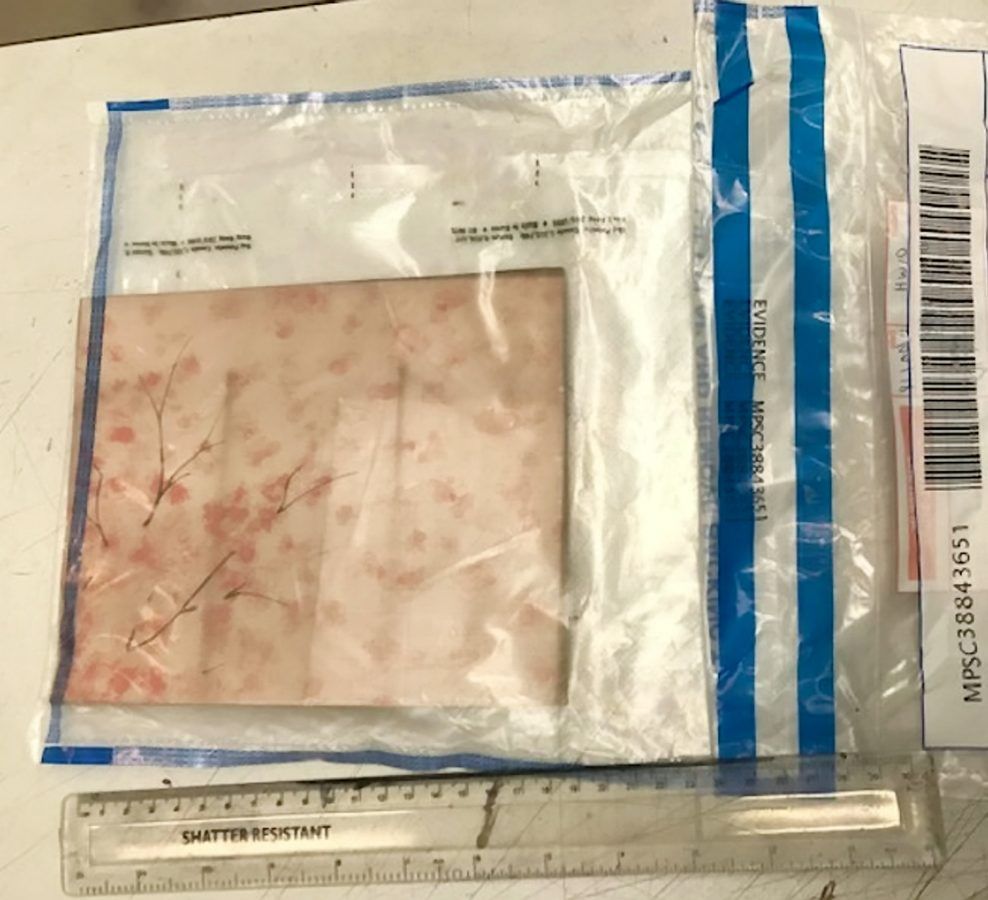 Younsi, 22, was jailed for six-and-a-half years after he admitted possession with intent to supply drugs and possession of criminal property and prohibited weapons.
Louadi, also 22, was given a two-year suspended sentence after she admitted possessing a prohibited weapon and allowing her house to be used for the supply of drugs.
Judge Judith Coello told Kingston Crown Court: "It's a sweetshop of drugs all over the place, all sorts of different class of prohibited drugs."
Sentencing Younsi, she said: "You were engaging in running what can only be described as a multiple drugs operation using your girlfriend's address quite clearly to store your drugs and your paraphernalia connected with that trade.
"You were clearly heavily involved in street supply dealing of class A and other class prohibited drugs, a whole range of them, in fact, were available.
"I have no doubt that you were almost certainly a go-to man for local supply of these sorts of drugs.
"You had all the trappings of a drug dealer – a Taser gun and CS gas canisters at your disposal.
"I have no doubt you had these weapons to protect your equipment, property and your business that you were running.
"This sort of crime causes enormous distress, it is severely detrimental, it has an impact on everybody who comes into connection with it.
"It is an evil trade and it's the prime source of much violent and acquisitive crime in this country."
Judge Coello told Louadi: "You were clearly aware of what was going on, you could hardly fail to be so with that amount of drugs in your house.
"Whether this was just pure stupidity or you were blinded by loyalty or nativity, I don't know."
Edward Hollingsworth, prosecuting, said the bust happened "fairly randomly" after police were called to the fight outside the couple's house.
He said: "On September 10 this year, not long after 10pm, police got various calls from members of the public reporting an incident.
"One had a Taser or stun gun.
"The male that was seen in possession of the Taser was seen to enter an address at number 40 with a female – that was these two defendants.
"Police arrived and they entered. Mr Younsi was initially arrested.
"It seems that there was some attempt to flee the police once put in handcuffs, but following a chase he was detained.
"Miss Louadi was also arrested. Both defendants were taken into police custody and a search took place of their home address.
"The total value of the drugs found, it was a variety of class A and class B and C drugs, was somewhere, in terms of total resellable value, between £68,000 and £105,000.
Drugs found included around a kilo of MDMA, including a package of 1,000 tablets, worth more than £31,000; 1,550 doses of LSD worth between £3,100 and £7,750; 15g of cocaine worth £400 to £1,000; 367g of cannabis resin worth £1,040; 1.24 kilos of skunk worth at least £11,000; 956g of ketamine worth between £15,000 and £30,000; and 718 Xanax tablets, worth between £700 and £2,800.
Police also found three canisters of CS gas and the stun gun wielded by Younsi in the brawl.
Mr Hollingsworth added: "This is allowing a premises to be used for significant financial gain."
Nick Goss, in mitigation for Younsi, said: "It's that kind of dealing, low-level dealing, street dealing, that this defendant was conducting, he was not buying in large quantities of drugs or selling large quantities of drugs."
Cornelia Dykers, in mitigation for Louadi, said: "She was aware of the nature of Mr Younsi's actions.
"She was aware it was telephone-based. Any further details she had no involvement in at all."
She said the drugs were kept in a "cupboard under the stairs" in the flat where she has lived since 2014.
Younsi received six years for the drugs and cash offences and six months to run consecutively for the weapons offences.
Louadi received 20 months for allowing her house to be used for drug supply and four months for possession of CS gas, suspended for two years, to run consecutively.
She was also told to carry out 200 hours of unpaid work.
By Lewis Pennock