The leader of a Tory council apologised to food campaigner Jack Monroe after a tweet citing her blog said a family unable to live off £10 a week were "dysfunctional" .
Tim Warren, leader of Bath and North Somerset Council, apologised for the Twitter post, which cited Ms Monroe's blog about struggling to feed her child.
The Twitter post, sent from the Bath Conservative Association account, read: "The reality may be indolent or dysfunctional parents or more likely parents who simply don't know how to feed their children well.
"If absolutely-not-a-Tory Jack Monroe @BootstrapCook could feed herself & her child for £10 a week – not easily, but adequately – most people can."
The food campaigner accused the Bath Conservative Association of making her a "poster girl" for austerity policies that left her living in poverty.
Jack said: "I am not their poster girl.
"I ended up living in poverty for two years, the recession had hit and I was applying for jobs but getting nowhere.
"The benefit agencies deemed I made myself unemployed and I was in rent arrears because of it.
"I ended up living on £10 a week with me and my young son and I ended up writing about it on my blog because I wanted to help other people.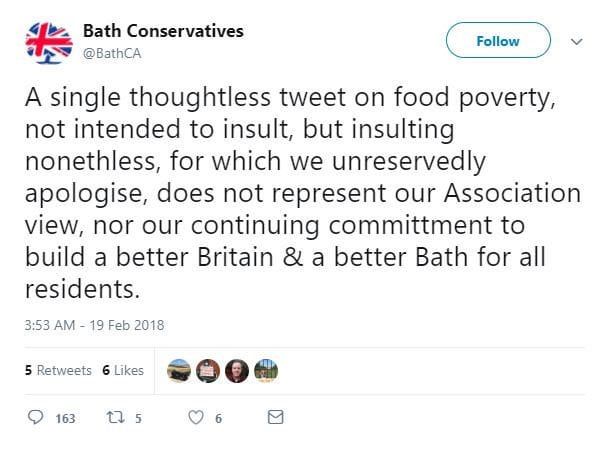 "That came from a painful experience so to see Bath Conservatives using me as a role model was shocking.
"The point is nobody should have to do that. It made me angry because I was in the position I was in because of the Conservative policy."
Writing on her blog, she said: "So yes, I managed to just about not die, living on £10 a week in 2011, when stock cubes were 10p for 10 (35p now), cooking bacon was 67p (£1.50 now), kidney beans were 17p (now 35p) etc.
"Bath Conservatives claim that anyone can do it, now, 7 years later, when most basics food products from 'the good old days' have sharply risen in price or all but vanished.
"I am offering the social media person from Bath Conservatives an opportunity to quite literally put their money where their mouth is. Identify yourself, and live on just £10 a week for 3 weeks running.
"I'll help you write recipes. You'll eat a lot of beans and rice. You shouldn't have to cheat, as you believe it is 'adequate'.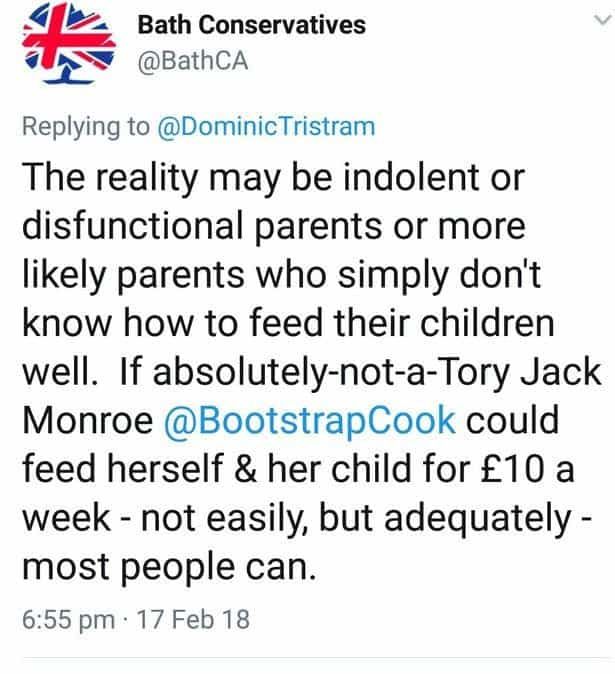 "Do it, with no money for drinks, nights out, socialising, no friends to cook you meals, nothing but the £10 you think is so easy to live on. After all, in your own words, 'anyone can do it.'"
Mr Warren distanced himself from the Twitter account and said it did not represent the views of his himself of his cabinet.
He said: "This does not reflect the view of my cabinet or the wider Conservative party.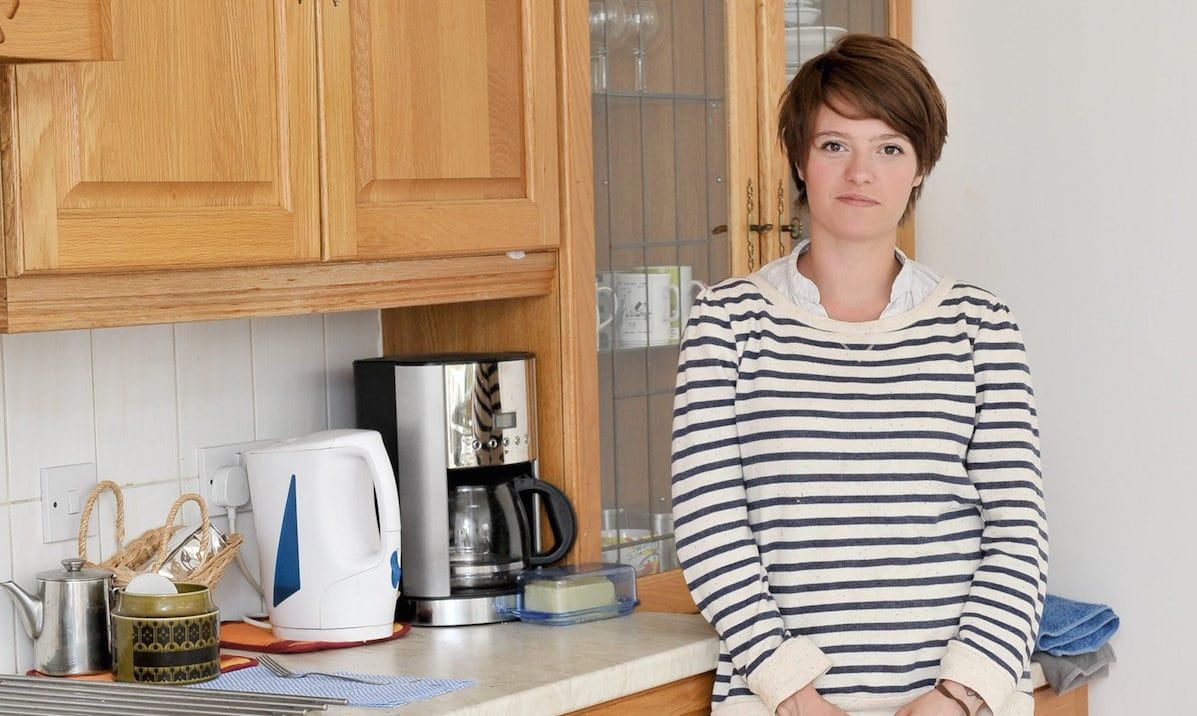 "Sometimes people tweet things which we have no control of. I've got two boys and you can't feed a family for £10 a week."
The original tweet was deleted and an apology was posted on the Bath Conservative Association Twitter account.
It said: "A single thoughtless tweet on food poverty, not intended to insult, but insulting nonetheless, for which we unreservedly apologise, does not represent our Association view, nor our continuing commitment to build a better Britain & a better Bath for all residents."
MORE:
https://www.thelondoneconomic.com/news/one-five-brits-trapped-working-poverty/05/11/
https://www.thelondoneconomic.com/opinion/conservatives-created-perilous-labour-market-generation/21/02/