Alleged computer hacker Lauri Love has won an appeal against his extradition to the US where he faced 99 years in jail – which his father said was a "vindication".
The 33-year-old was accused of stealing thousands of personal details of government employees from the US Federal Reserve, the US Army, the FBI and NASA in 2012 and 2013.
The Aspergers sufferer and vicar's son faced 99 years in prison if found guilty in the US.
A judge at Westminster Magistrates' Court ruled he should be extradited in 2016, and he took his battle to the High Court last November to appeal the decision.
Lawyers for Mr Love, of Stradishall, near Newmarket in Suffolk, argued it was not in the interests of justice.
They said there was a high risk of suicide if he was extradited, and he should stand trial in the UK instead.
But lawyers for the Crown Prosecution Service, on behalf of the US, asked the High Court to reject the appeal.
They said that the judge had properly assessed the risk of suicide and whether and how it could be managed.
The case was seen as important for the 'forum bar', a defence against extradition introduced after Aspergers sufferer Gary McKinnon.
Mr McKinnon defeated an attempt in 2012 to extradite him to the US for hacking.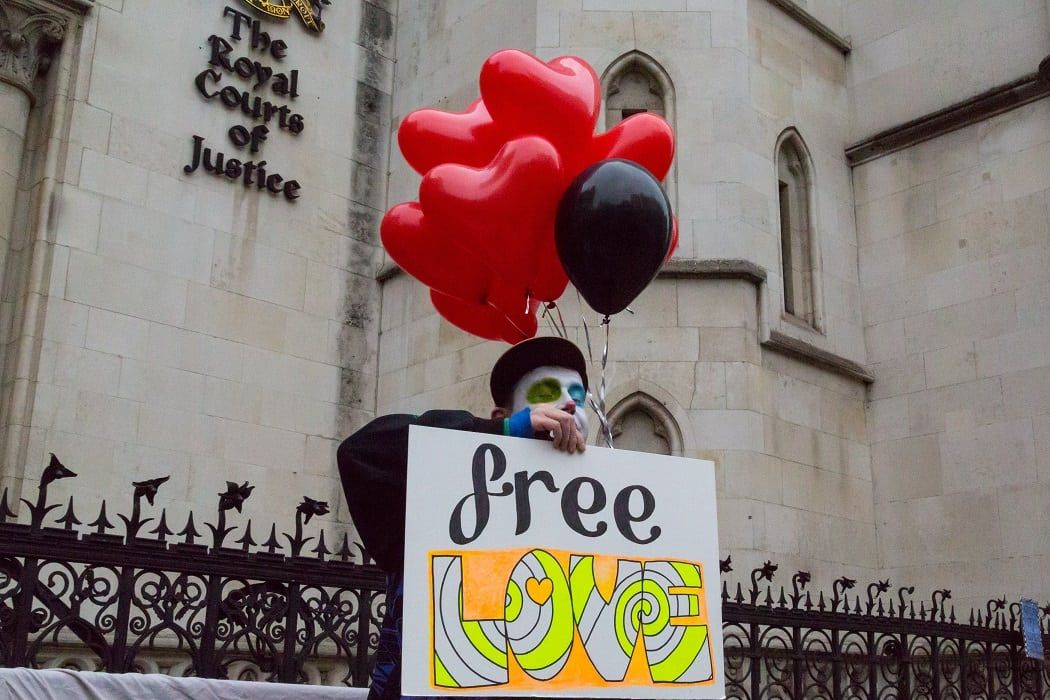 At the High Court today, Lord Chief Justice Lord Burnett announced he had won his appeal.
The judge told the court, which was full of Mr Love's supporters: "Lauri Love was sought by the United States for trial for computer hacking offences.
"He resisted extradition at the hearing before Westminster Magistrates' Court on a number of different grounds, including that he should be tried in England for the offences rather than America.
"He relied on the forum bar.
"Mr Love also suggested his extradition would be oppressive by reason of his physical and mental health.
"The district judge didn't accept those arguments.
"We heard his appeal before Christmas.
"In a written judgment, which we now hand down, we allow the appeal on both those grounds, and the extradition will not take place."
Supporters cheered and clapped as the decision was announced, while Mr Love hugged his mother, Sirkka-Liisa Love, and his father wept.
The judge said: "Be quiet, this is a court of law, it's not a theatre. So I would be grateful if you let me finish."
He continued: "The formal order that we make is that the appeal be allowed for the reasons set out in the judgment of the court.
"The appellant be discharged, and the order for his extradition be quashed."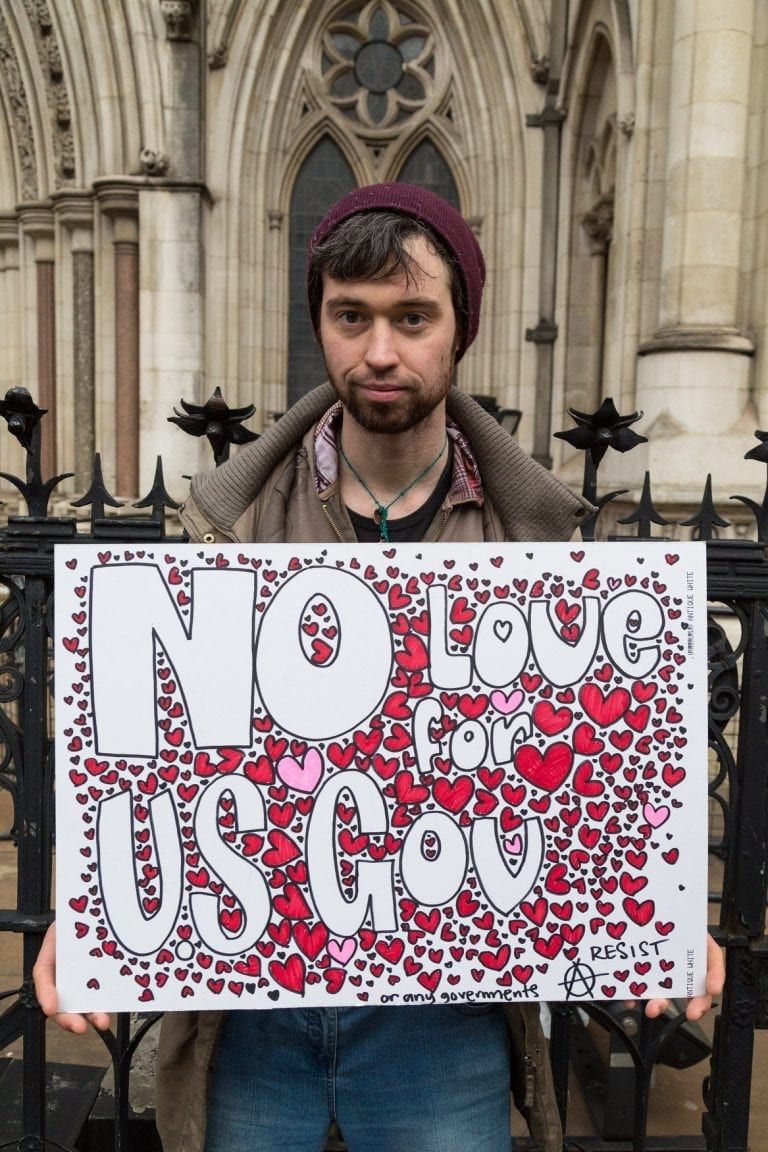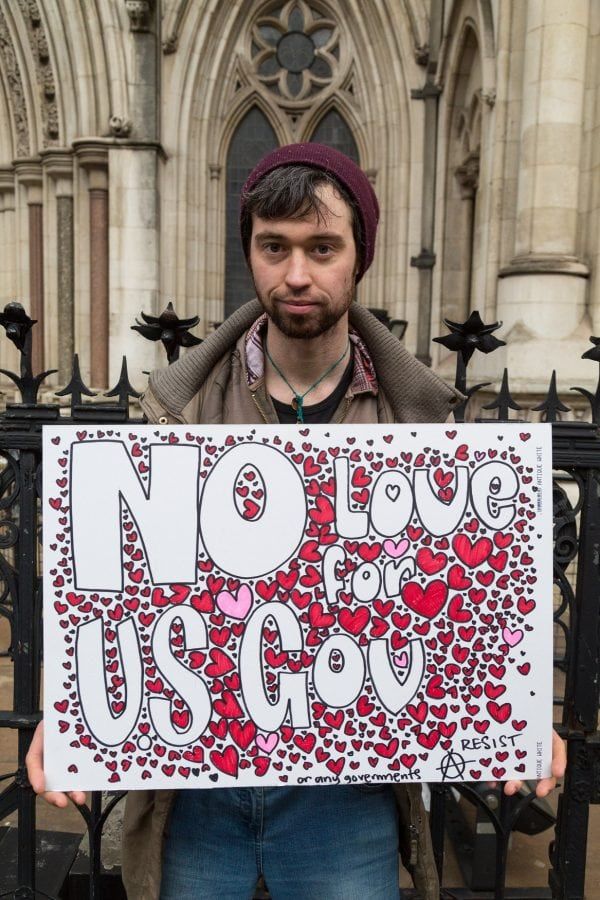 Outside court, supporters clapped and cheered.
Mr Love, who suffers from depression and severe eczema, was accused of working with other online hackers around the world to steal the sensitive information.
This allegedly included credit card numbers, telephone numbers, passwords and commercially sensitive data of private companies.
He was facing 12 counts of hacking between October 2012 and October 2013 in New York, New Jersey and Virginia.
Speaking afterwards, Mr Love's father, Rev Alexander Love, who sat next to him in court, said: "We are just glad that it's happened.
"And it means, in a funny sort of way, Theresa May should be glad. Her legacy is in tact.
"We previously had been optimistic in the previous court, and that was destroyed.
"It's a vindication. My view is Britain is a great country, and we call it Great Britain because it is a great place to live."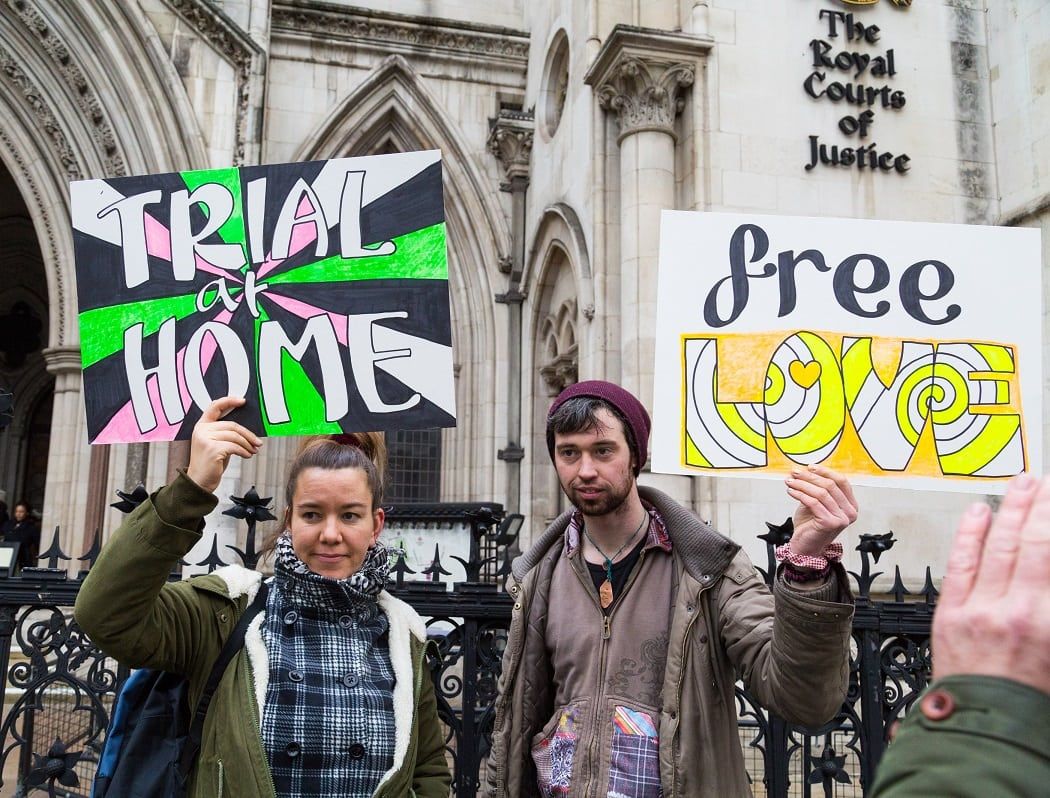 Mr Love thanked supporters outside court before heading in.
He told them: "This is the moment we have been waiting for. We are going to hear the result."
Music blared out of speakers, and supporters chanted "trial at home" and "love you Lauri".
Supporters hung up signs saying "free Lauri Love".
Henry Diaz, 23, travelled from Bury St Edmunds to support his friend and added: "He has kept calm throughout."
Elly Bingham, 21, also of Bury St Edmunds, added: "He always keep a smile on.
"I wanted to be there to support him."
RELATED 
https://www.thelondoneconomic.com/news/wasnt-dry-eye-house-commons-labour-mp-gave-moving-speech-stillborn-daughter/04/02/