As a damning three year independent inquiry into child abuse in the Jersey care system has warned children are still at risk, the whistleblowers who originally revealed the extent of the organised abuse told The London Economic that perpetrators and those who covered up their crimes are still at large on the Island.
"There are people working in the states of Jersey and some of them in childcare today who should be in prison," the former senior officer who launched the police investigation claimed when we spoke to him today.
The Jersey Care Inquiry published the result of its lengthy inquiry in an explosive report detailing how for decades children in care had been failed at all levels.
Care children endured systematic and cruel abuse as their experiences and warnings were largely ignored.
Perhaps its most disturbing conclusion was that children in care on the island are still at risk today. A prison-like regime was found in one care home inspected just last year.
Horrific Evidence
The inquiry led by judge Frances Oldham QC, heard from hundreds of witnesses, many giving horrific evidence. The inquiry heard that children in care on the island endured 553 offences between 1947 and 2004. Many abuse survivors, the inquiry concluded, were left with "devastating and life-long consequences."
It covered cases of emotional cruelty and neglect in care homes and foster care. Most of the offences occurred at the notorious Haut de la Garenne children's home, where a cruel regime of neglect, physical, emotional and sexual abuse was revealed. The notorious home should be demolished, recommended the inquiry.

The report described a culture on Jersey where the government was more interested in protecting its own and the island's reputation than the welfare of children who suffered sexual and physical abuse, including beatings and being locked in solitary confinement in small spaces.
One witness spoke of live electrical wires used to abuse children, another of being beaten with stinging nettles, among an appalling catalogue of neglect, violence, sexual and physical abuse.
"Social connections" of those at fault were more of a priority for the Jersey establishment than the protection of victims, the inquiry found.
However it stopped short of describing the systemic abuse as a "cover-up", instead finding that there was a "failure to establish a culture of openness and transparency, leading to a perception, at least, of collusion and cover-up."
Cover-up
Operation Rectangle, the five-year police investigation into care homes and youth organisations on the island identified 192 potential victims and 151 named suspects.
Only eight were ever charged and only seven convicted on the island amid allegations of cover-up from survivors of the abuse and those in charge of the original police investigation.
The then Chief Officer of the States of Jersey Police Graham Power wanted someone untouchable and with no connections to the island to look into incidents of corruption and hired Lenny Harper as deputy chief officer of the force in 2003.
Lenny Harper was a much lauded ex Metropolitan Police officer who had won plaudits for jailing terrorists in his glittering career.
Both Power and Harper testified to the inquiry. It was Lenny Harper who originally led Operation Rectangle  in 2006, uncovering "systematic" abuse at the island's notorious Haut De La Garenne children's home, where accusations of sickening abuse led to notorious paedophiles such as Jimmy Savile and Wilfrid Brambell.
Graham Power, was suspended by the Jersey government in November 2008 pending an inquiry into his handling of the investigation. The suspension was later declared "unfair" by the Napier Report into his suspension. But by then he had already retired in 2010. Frances Oldham QC's report went further to exonerate Power. It confirmed that his career had been unfairly tarnished by local politicians.
Following Harper's retirement from the Jersey force, Detective Superintendent Mick Gradwell of Lancashire Police took over as Senior Investigating Officer in September 2008. Many of Harper's initial findings were disparaged in briefings and leaks to certain journalists.
Harper's testimony to the inquiry has been shocking and detailed. He gave evidence about "a culture emerging in Jersey of systematic child abuse" which was "far worse" than a single paedophile ring.
Children loaned out
The inquiry heard how "children were in effect being loaned out to people taken on yachting trips." Harper discovered failures to deal with allegations against the yachting set of sickening crimes carried out just outside of the island's territorial waters.
Lenny Harper testified at length about all the hurdles he had faced trying to shed light on the systemic abuse and corruption linked to it. His investigation was obstructed by the authorities, blocked by a culture of secrecy and he was personally intimidated.
Lenny Harper gave his lengthy evidence over a live link from Edinburgh as he was warned off attending in person.
He told The London Economic: "I was advised that certain elements within the Jersey establishment were preparing  some sort of malicious allegations against me if I went over there. 
"I was advised by my solicitor that some politicians were overheard discussing ways to prevent me giving evidence over there so I was advised to give evidence by live link.
"The victims and survivors were warning me that attempts were to be made to draw attention away from my evidence."
Lenny Harper added that people who obstructed justice for the hundreds of victims of abuse, and even their perpetrators have escaped justice.
"There are people working in the states of Jersey and some of them in childcare today who should be in prison," said the retired officer.
"And some of the prime suspects that there is enough evidence to charge are still employed by the States of Jersey. Most have retired now, but there are still some there."
Northern Ireland born Lenny Harper had an illustrious career with Strathclyde and Peckham police and had been commended for investigations including the conviction of two INLA terrorists. When he joined the force on Jersey, investigating corruption led Harper to allegations of paedophilia and cover ups among the yachting set on the island.
Harper came across accusations that had been ignored of widespread abuse. Then, as he gradually won the trust of victims, the floodgates opened. Harper heard stories of casual and indiscriminate violence at the notorious Haut De La Garenne children's home, rape, indecent assaults, gross indecency, testimonies of children being pulled out of their beds in the middle of the night and never seen again.
Harper said he heard testimony by ex residents of the home of one child being chased by abusers through the building, then believed to have been thrown or fallen out of a top floor window. They were never seen again. There were also reports of forced illegal abortions at Haut de la Garenne and a still-born baby there.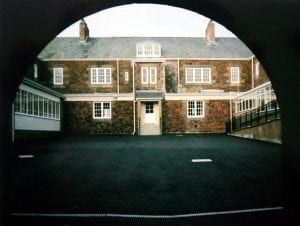 Harper was convinced by the authenticity of the testimonies. With limited staff, Lenny's work was hindered by a sinister lack of records of who went in and out of the home and who ran it. Many care children were sent to the Jersey home from local authorities in England and perhaps we will never know how many children entered and left care in Jersey.
Still at large
"All I'm hoping is that the survivors and those that haven't survivors are granted the recognition that they deserve," Harper told us on the day the Jersey Inquiry report was finally published.
"My main contribution is that after they had tried to tell their stories for several decades we were among the first people to actually listen to them. And we believed in them. We engendered enough trust in them to come and speak to us after being fobbed off and ignored and in some cases even intimidated.
"Even during the investigation these attempts to get at them through my own team continued.  All they're looking for is recognition of the abuse that they suffered and the difficulties they've had to go through.
"If you read the statement of the then Home Affairs Minister Wendy Kinnard on the inquiry website, she was a great supporter of the investigations and she came under intolerable pressure and intimidation to suspend or sack myself and we felt that because of the threats that were involved to some of our witnesses and the survivors, we were subject to a campaign whereby misinformation was being put out. We had this throughout the investigation."
Lenny Harper believes that the fact that only seven out of 151 suspects were ever convicted points to a cover-up that hampered his investigation at every stage and buried it after he left the island.
Lenny Harper recounted how he and others investigating abuse and corruption on the island were subjected to threats, how evidence was hidden from him by those in power on the island. His most damming accusation is that those implicated in the abuse and its cover up are still at large – some in positions of power.
At the same time that Lenny Harper began investigating the abuse, unbeknownst to him, another whistleblower was collecting evidence too.
Climate of fear
The Minister of Health and Social Services at the time was Stuart Syvret. After allegations of child abuse and cover-up emerged, Syvret started collecting his own evidence in 2006. In May 2008, the politician made a formal complaint to the police claiming that senior civil servants had perverted the course of justice by covering up abuse of children in care homes.
Stuart Syvret told The London Economic that the obstructions to Lenny Harper and Graham Power investigating abuse on the island were "astonishing." He recounted how he had been ostracised and twice jailed for contempt of court for breaking court orders, revealing names of those he alleges committed crimes on the island.
The former politician did not testify to the inquiry as he said he was denied legal representation and did not want to risk prosecution again.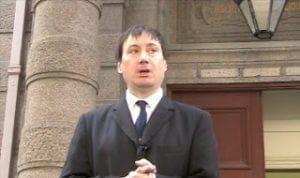 "I have had a decade of state sponsored aggression against me," said Syvret. "The abuse survivors and the whistleblowers are right – the Jersey government catastrophically failed these people for decades. It knew they were being abused and covered it up for decades."
Syvret added: "The Jersey establishment illegally suspended the police chief Graham Power in November 2008. Once they had captured the police force and politicised it, they then used the criminal justice system to oppress me.  
"You've got a situation when an actual police chief and an actual Health and Social Service minister – both of us – Graham Power and me – we have both been made examples of, abused, obstructed and oppressed by the Jersey establishment and people are terrified.
"There are so many victims, witnesses and whistleblowers who aren't even known about by the public inquiry and would have come forward, but haven't because of this climate of fear that the Jersey establishment were able to engender to absolutely terrify people and silence criticism of the government."
Syvret said that his investigations as minister by the time he went public in July 2007 had led him to believe that "Jersey had a catastrophic case of decades long child protection failure." He added that "within less than two weeks the Jersey establishment were organising a kind of conspiracy behind the scenes to have me removed as Health and Social Services Minister.
"I carried on fighting for the survivors as a backbencher and fortunately unbeknown to me or the Jersey establishment, at the same time the police were carrying on their own parallel inquiry. Before that, the Jersey establishment thought it was just me and if they could discredit me they would cram the lid back on the whole scandal."
UK Government blame
Syvret explained how the use of data protection laws to gag him is "unprecedented in the western world," and he has repeatedly written to the UK government to look into governance, human rights and the rule of law in Jersey as it has ultimate responsibility in crown dependencies like Jersey.
"Ultimately who is responsible for the fact that for decades and probably into the future vulnerable children in Jersey have not been protected by the rule of law? – Ultimately the people who are to blame for that are the authorities in the UK government like the Secretary of State for Justice."
Syvret added: "there are child abusers walking free and un-prosecuted in Jersey right now. The police know who they are and that they should be prosecuted. But the judicial system and the prosecution system in Jersey is absolutely conflicted – it is the same system that advises and runs senior civil servants and they have a direct interest in concealing the failure of the Jersey system of governance.
"In effect what passes as a prosecution system in Jersey will not  prosecute these child abusers. Because if they did it would show that these child abusers existed and in fact had – as people like me and Graham Power have said – been abusing children and the system covered it up for years."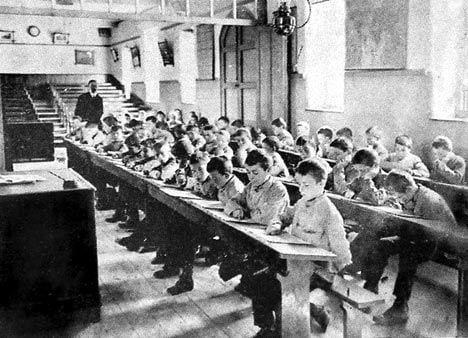 Neil McMurray has been campaigning on behalf of victims of child abuse on Jersey since 2005. "I truly believe there was a systematic cover up going on," said McMurray. He explained how the lack of separation of powers on the island was a major hurdle: "the power and the corruption of this island stems from the judiciary. The attorney general's office decides what prosecution goes to court and what doesn't but at the same time it advises the ministers. – So if someone wanted to take the education department to court for abuse, it would be the attorney general's office advising whether to take to court or not, and yet with their other hat on they would be advising the department.
"It makes a mockery when people say there is a democracy on this island when it is the judiciary also running the island."
McMurray who has courageously reported many of his chilling findings on the VoiceForChildren blog also insisted: "I believe there are people still at large who stand accused of abuse and rape and who never faced a court. 93% of suspects never got charged."
McMurray was with care home survivors as Frances Oldham QC read out a summary of the inquiry's findings to them and described the reaction: "it was quite a tense atmosphere because the room was full of interested parties – government ministers, police, health and social services, a former health and social services minister, our chief minister, as well as the survivors and their families.
"Those survivors I spoke to agreed that they were vindicated, listened to and believed. The inquiry came down heavily on the side of victims and survivors. Their stories were believed for the first time in decades.
"It is a day for victims and survivors today – a fantastic day – the first time they have been listened to and believed."
http://www.thelondoneconomic.com/news/shocking-jersey-child-abuse-inquiry-warns-children-still-risk-island/03/07/
https://www.thelondoneconomic.com/must-reads/sadistic-pensioner-jailed-reign-shocking-historic-child-abuse/21/07/
http://www.thelondoneconomic.com/news/politics/rotherham-denial-becomes-part-of-culture/27/08/
http://www.thelondoneconomic.com/news/politics/improvement-needed-protect-victims-domestic-violence/25/02/