A pair of armed robbers have been banged up for a total of 18 years for raiding TWENTY betting shops in just five months.
The duo – described as "incredibly audacious" by Flying Squad cops – targeted up to three bookies a day during their reign of terror.
Cameron Weston, 29, threatened terrified shop staff with an imitation gun hidden inside a sock while Nathan Ugbaja, also 29, acted as the getaway driver.
They were responsible for a total of 20 robberies between December 27th last year and May 25th.
The first six raids took place within a mile radius of each other in the Battersea area of south London where Weston lived.
The duo then spread their net further afield, targeting betting offices in Croydon and Bromley, south east London, twice robbing three shops in just one day.
Detectives from the Met's Flying Squad, who conducted a five-month investigation to identify the culprits, found forensic and CCTV evidence linking Weston and Ugbaja to the raids.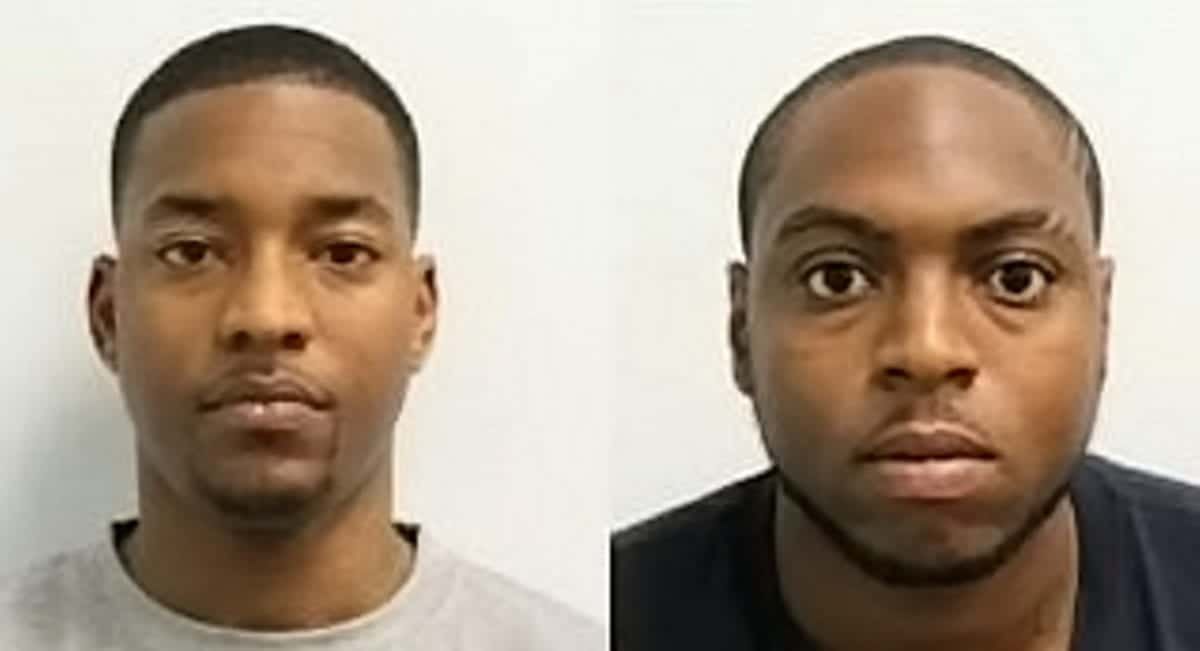 Analysis of their phones also positioned them in the location of the offences on each occasion.
Undercover surveillance was conducted on the pair, and Weston was arrested by officers from the Met's Specialist Firearms Command after committing three offences in one day.
When arrested, Weston was found in possession of an imitation firearm and clothing from the robberies.
He and Ugbaja, of Gypsy Hill, south east London, were charged with conspiracy to rob and possession of a firearm.
Weston pleaded guilty to his involvement and Ugbaja was found guilty earlier this month following a six-day trial at Kingston Crown Court.
Weston was sentenced to eight years in jail and Ugbaja was sentenced to 10 years behind bars at the same court on Wednesday.
Det Sgt Tim Fines, of the Met's Flying Squad, said: "These suspects were incredibly audacious and committed a number of offences in the same day, and often around the corner from their home addresses."
He added: "I am proud of the officers who worked for months on this case showcasing dedication and professionalism throughout.
"I am also grateful to our colleagues in the Specialist Firearms Command who assisted us in arresting these violent offenders.
"This investigation should send a clear message to anyone considering carrying out such crimes that we are incredibly experienced in tracking down the most audacious of criminals, and we will find you and arrest you using all powers available to us."
By Stephen Beech