Plunging into a Scottish loch, this majestic Osprey emerges triumphant with a big fish supper.
These spectacular pictures capture the moments the majestic bird of prey folds its wings and plunges down into the water.
The pics were taken by former poacher turned wildlife photographer Bill Doherty.
The 62 year old, from Ashington in Northumberland has been photographing the iconic birds for the last eight years.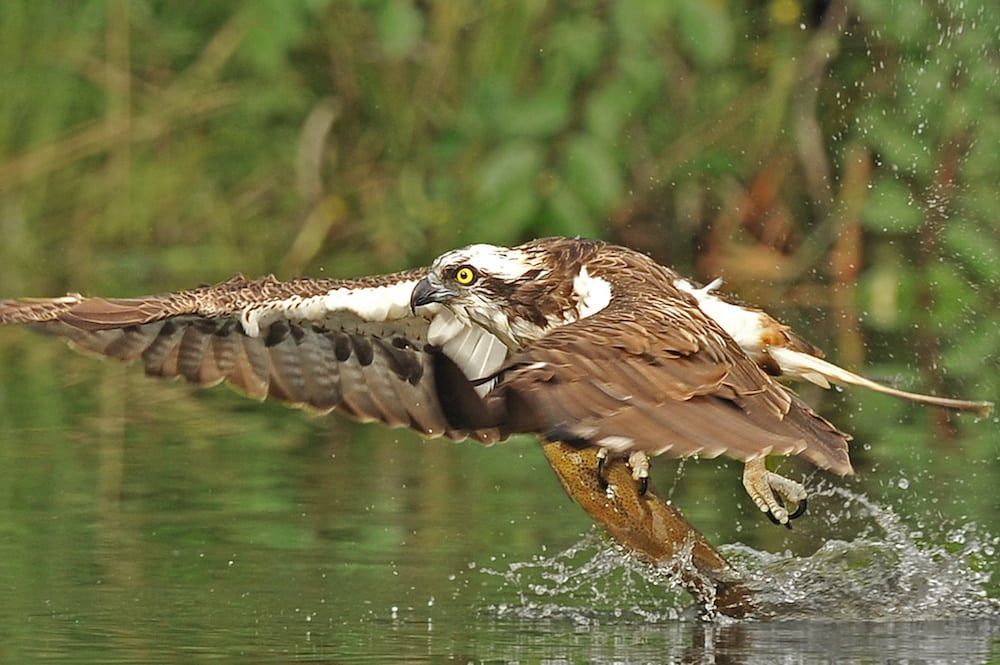 Bill, who is now a manager in health and social care working with people with learning disabilities, took these pictures at a private lake in Aviemore.
He said: "For the last number of years I have concentrated on one particular place, a private lake owned and run by Gordon McLeod, who uses the lake during the day for teaching fly fishing.
"Positioned in the centre of Aviemore, first impressions would suggest that this small lake wouldn't attract fishing ospreys, but this is far from the
truth.
"Ospreys steal fish from Gordon so much, that he now adds more than usual stocked fish, to cope with the birds' demands.
"Gordon has also built hides for people to observe, and take photographs.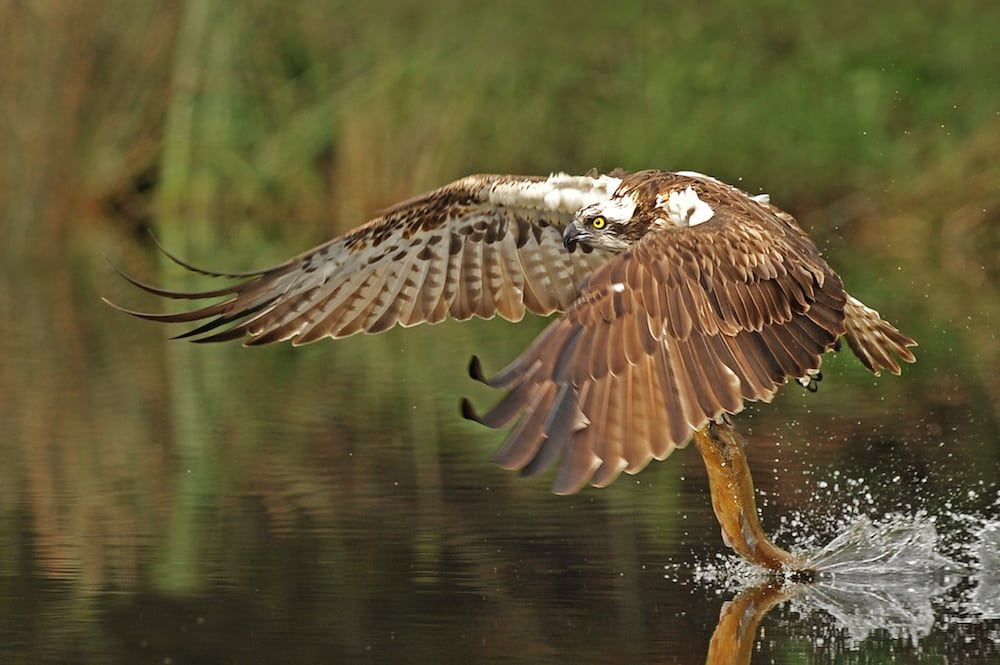 "Although the weather was not good, many birds stole in on the three mornings I was there, and I managed to get some difficult bird-diving shots."
He added: "On these particular images, I was pleased to get the full sequence, from the bird diving, hitting the water, catching a fish and exiting the water – a pictorial story if you wish, of how these birds hunt."
Bill grew up learning his fieldcraft from his dad and assorted poachers and hunted, mostly illegally for 50 years.
But now he has taken up photography and uses his bushcraft to get close to the birds and animals he used to stalk to capture their picture.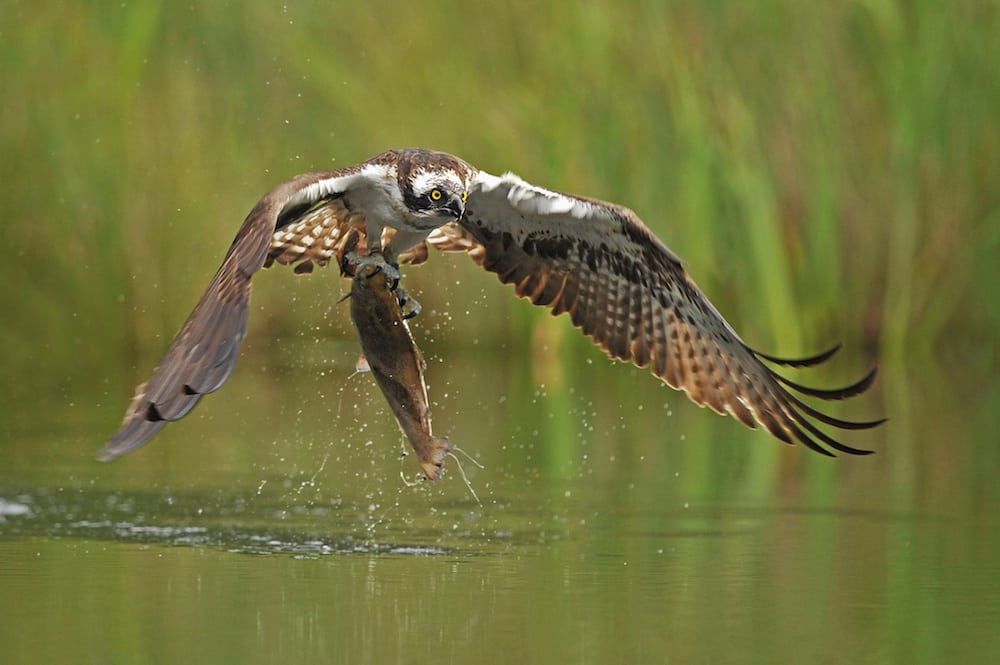 He is now a keen conservationist, author and wildlife photographer, travelling his native Northumberland and into Scotland in the hunt for photographic prey.
He said: "Wildlife photography now provides more financial revenue than hunting in
Scotland, and no wonder, when images of birds such as the osprey can be obtained.
"I am looking forward to visiting again in a few weeks time, and who knows what I will get next time?"
He added: : "I'm definitely a poacher turned gamekeeper. I've hunted everything that can be hunted, mostly illicitly, animals birds and fish.
"Growing up in the 1950s and 60s was an exciting time of discovery, where I ate and drank everything on Mother Nature's countryside menu.
"As a very young lad I possessed a bird's egg collection, hunted, fished and spent long days in the countryside. Staying indoors was never an option for us.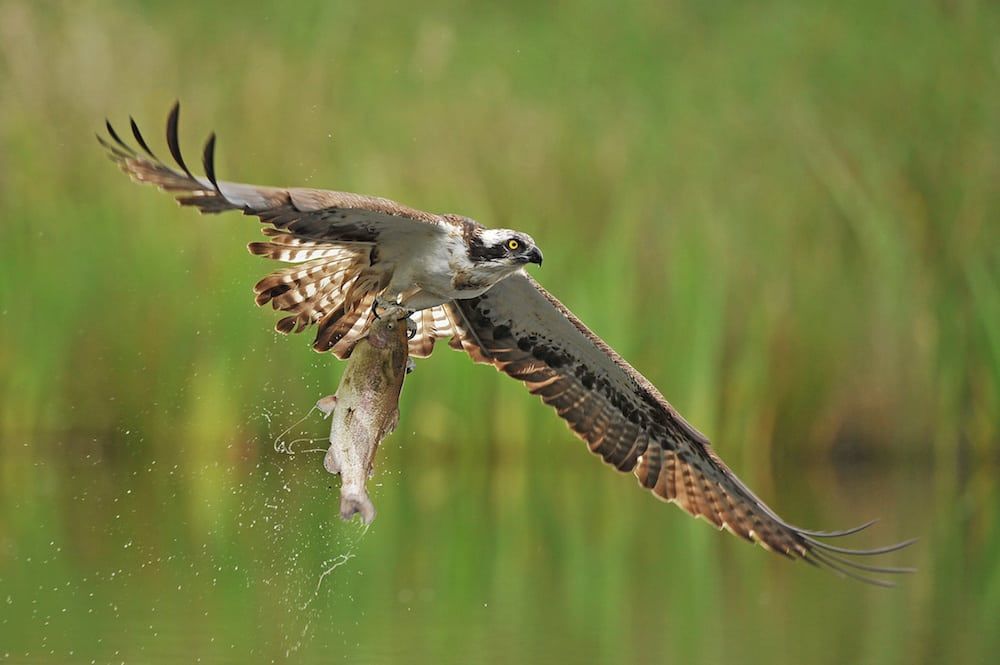 "From an early age I hunted and trapped guided by expert men of the fields, including my dad, poachers and bird trappers, taking a myriad of creatures.
"I rarely went to school, spending most of my days in the fields, bird sheds and pigeon sheds of old friends, learning the ways of the countryside.
"I found work as a part time gamekeeper, a mole man, vermin controller, glass engraver, taxidermist as well as an aviculturalist.
"My late father and I also bred and worked pure bred Scottish deerhounds.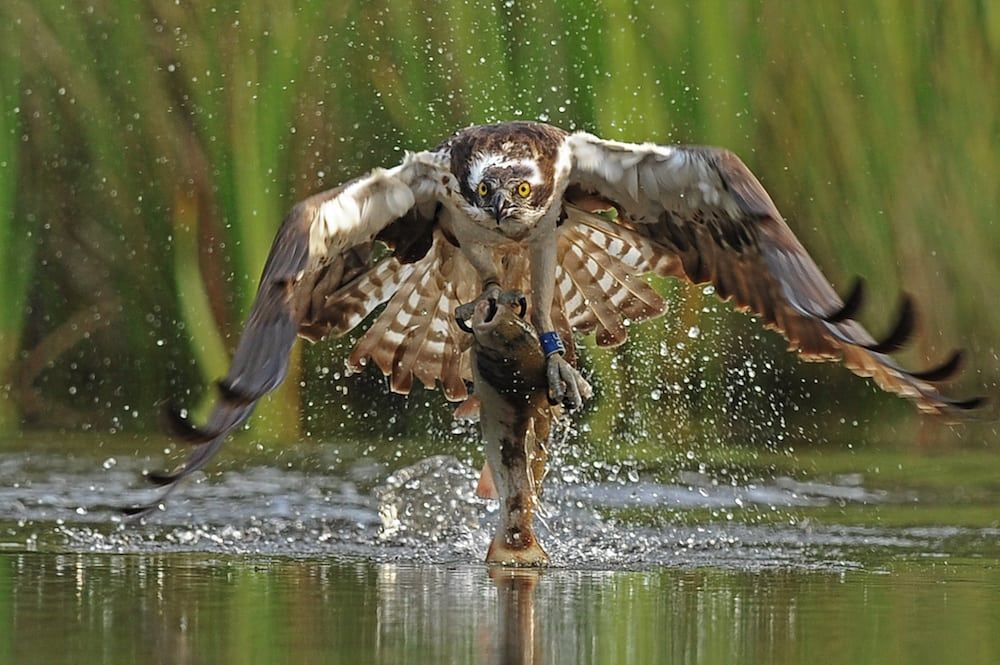 "But I have mellowed with age. When my dad died it affected me badly. Whatever I did, fishing or hunting, my dad had been there. I sold all my dogs and birds and took stock of my life.
"Now I use all my bushcraft and stealth to still get close to nature's shy inhabitants, but now I shoot with my camera, stealing images not lives, and my photography acts as an antidote for the stresses of town life.
"I couldn't go back to killing now."