This is the horrific aftermath of a rush-hour stampede at a Mumbai railway station which has killed 27 people.
The incident happened on a narrow footbridge two of the city's major local train lines, at Elphinstone station this morning (29).
The horror crush has been blamed on heavy rain, overcrowding and some locals have speculated people began to run when rumours circulated the bridge was collapsing.
A video shows the stairs which appear to lead from the bridge piled high with commuters crushed in the stampede which happened at 9.30am.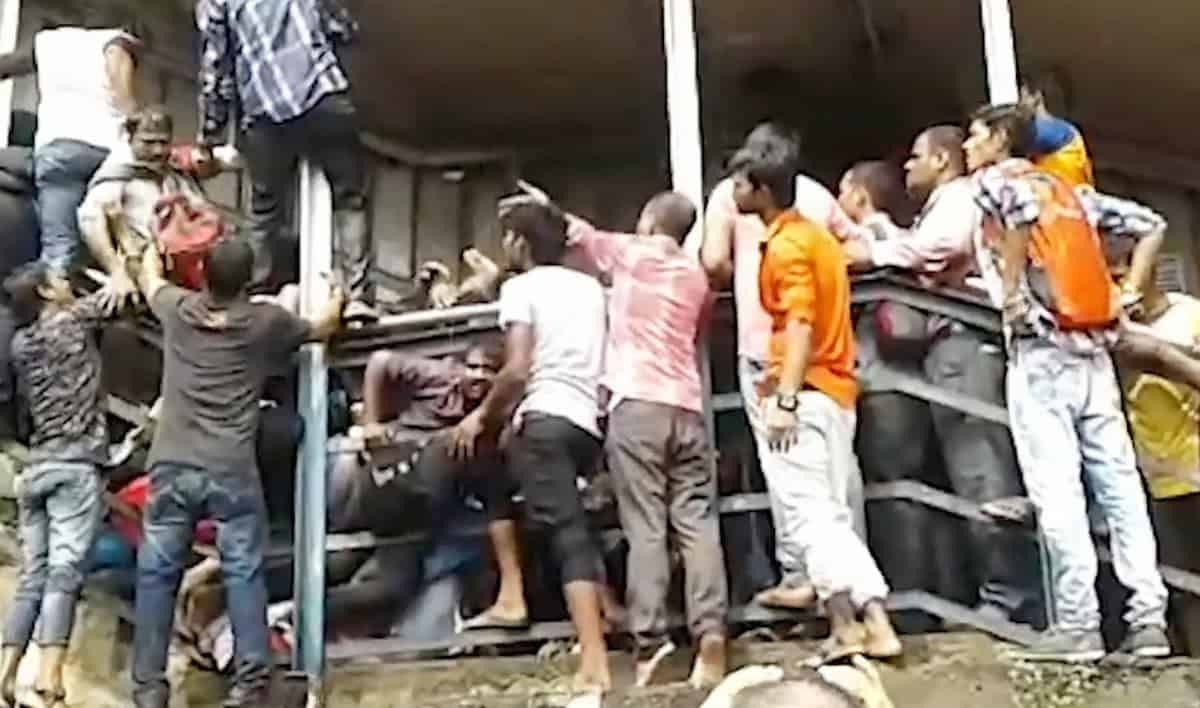 At least 27 people have died and 30 were injured
The death toll is said to be so high because the covered bridge was full of commuters sheltering from sudden heavy rains.
One local source said: "The cause of the stampede is not known.
"According to some reports a rumour that the foot-over bridge was collapsing led to the stampede.
"But it has also been reported that a rumour regarding an electric short-circuit sent the crowd into panic mode.
"Many commuters had taken shelter at the overbridge due to sudden heavy rains.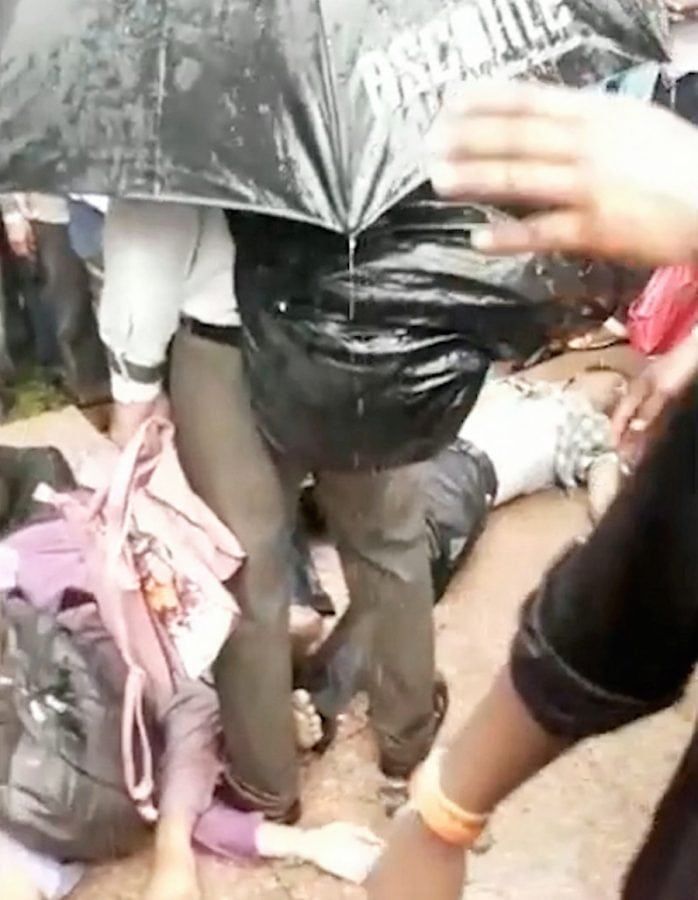 "The overcrowding was also due to the festival season.
"These factors also added to the severity of the stampede.
"The injured have been taken to Kem Hospital nearby.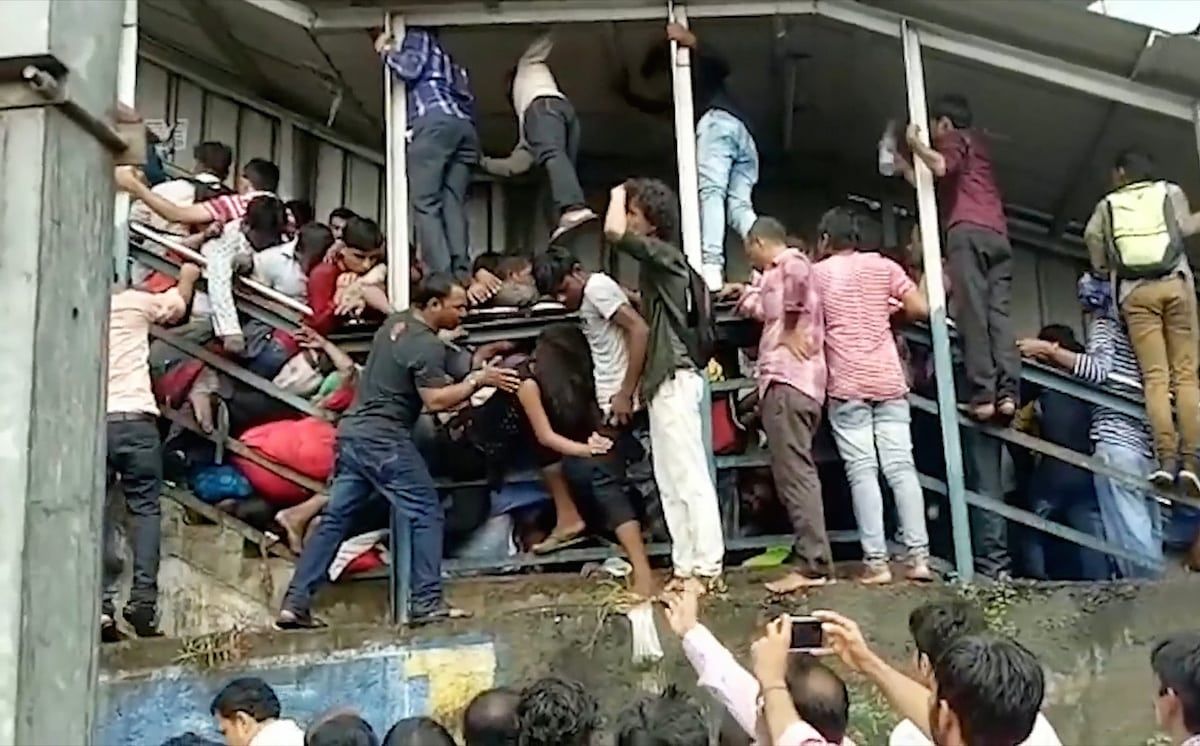 "Cab drivers and others present at the station helped rush the injured to the hospital before the rescue teams arrived."
The state government has promised to pay the medical expenses of those injured and compensation to the deceased.
15 tonnes of plastic waste retrieved from 'pristine' waters off Russian coast