A railway record was put on track on Sunday as four trains arrived at the same station for the first time in British history – spanning a whopping FOUR generations.
The event celebrated the past, present and future of one of Britain's most iconic pieces of railway – the East Coast Main Line – before arriving at York yesterday.
World-famous Flying Scotsman travelled alongside two trains from Virgin Trains' revitalised fleet, an HST (Class 43), an InterCity225 (Class 91), and the rail operator's brand new train Virgin Azuma (Class 800) – which will come into service in 2018.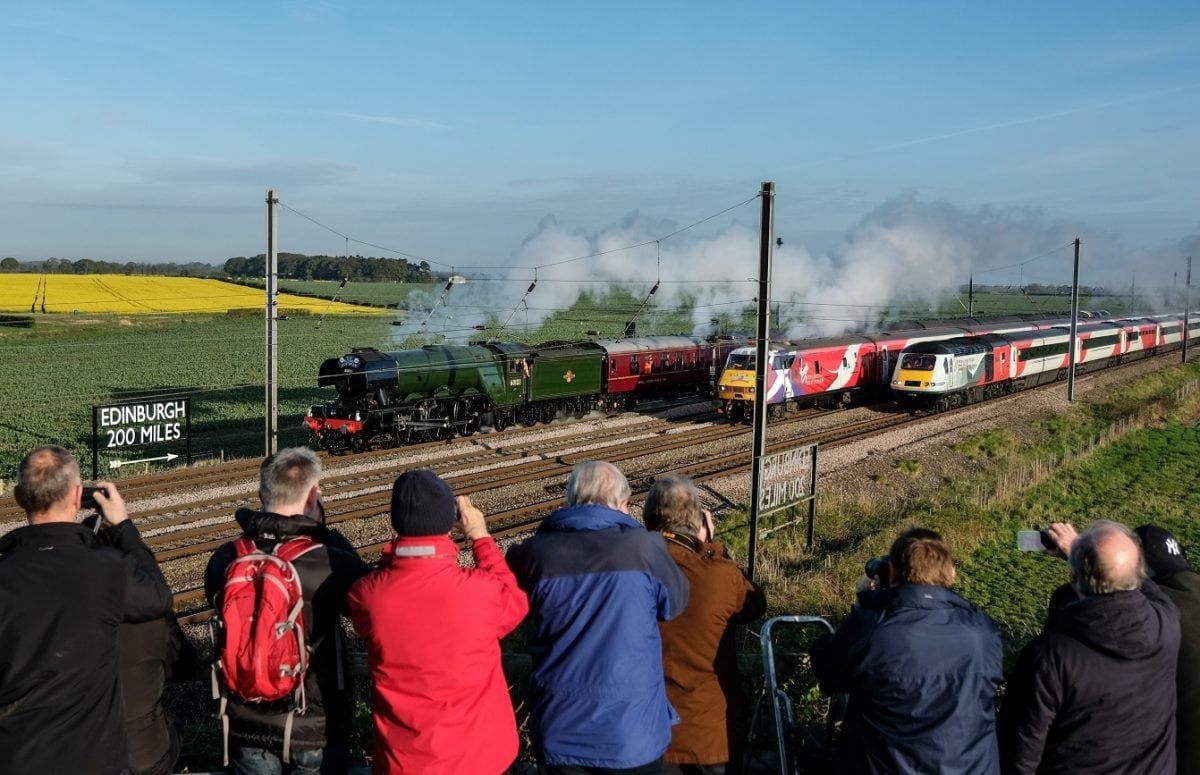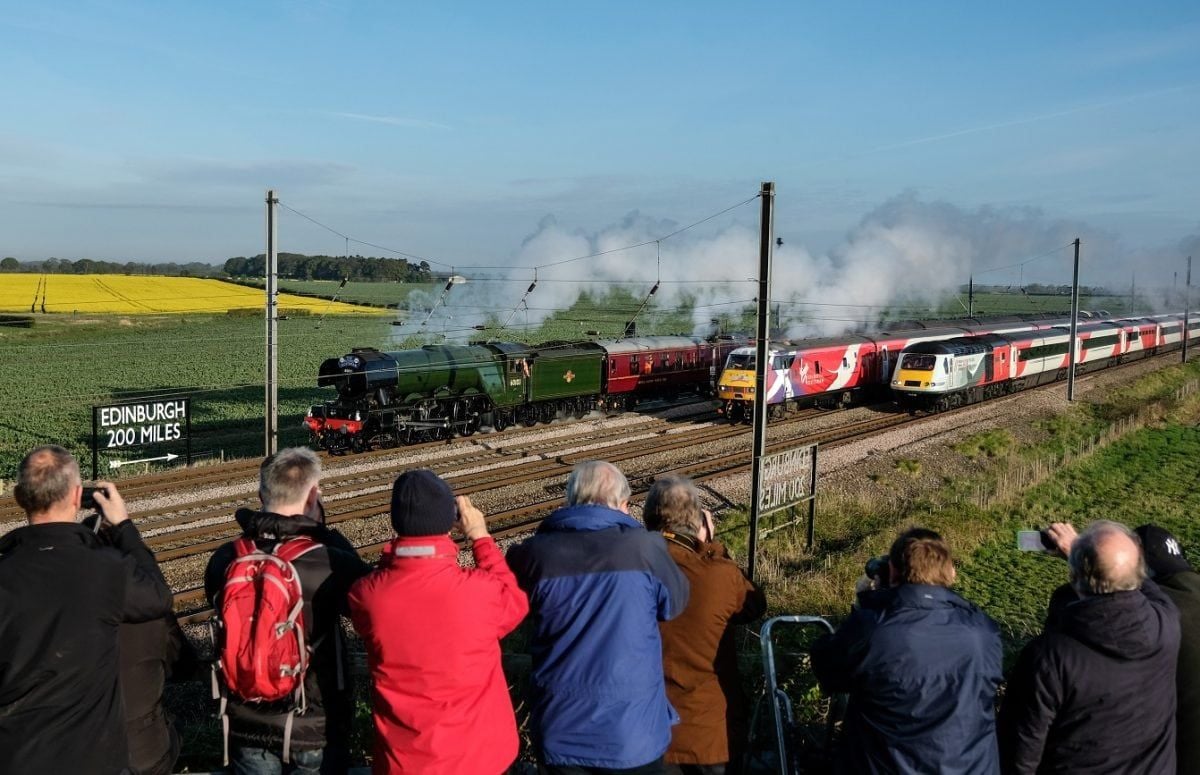 Featuring engineering work dating back to 1850, the fantastic-four set off from Tollerton, travelling side by side in a staggered formation at 25mph.
Paul Kirkman, director for the National Railway Museum in York which owns Flying Scotsman, said: "The East Coast Main Line has long been famed for speed and style.
"In the 19th century elegant locomotives were designed to haul trains on this route cementing its reputation as a railway racing stretch operated by thoroughbred engines.
"The four train line up epitomises the evolution of the later generation of fast, elegant and stylish trains – all with a shared bloodline – that epitomise the history of the route from the 1850's to today."
The Flying Scotsman is the first steam locomotive to achieve an authenticated speed of 100mph and the first mechanical marvel to undertake a non-stop run between London King's Cross and Edinburgh Waverley.
Bob Gwynne, Associate Curator at the National Railway Museum said: "The museum is proud that Flying Scotsman, a symbol of engineering excellence, is taking its place alongside such worthy successors to its speed and style mantle."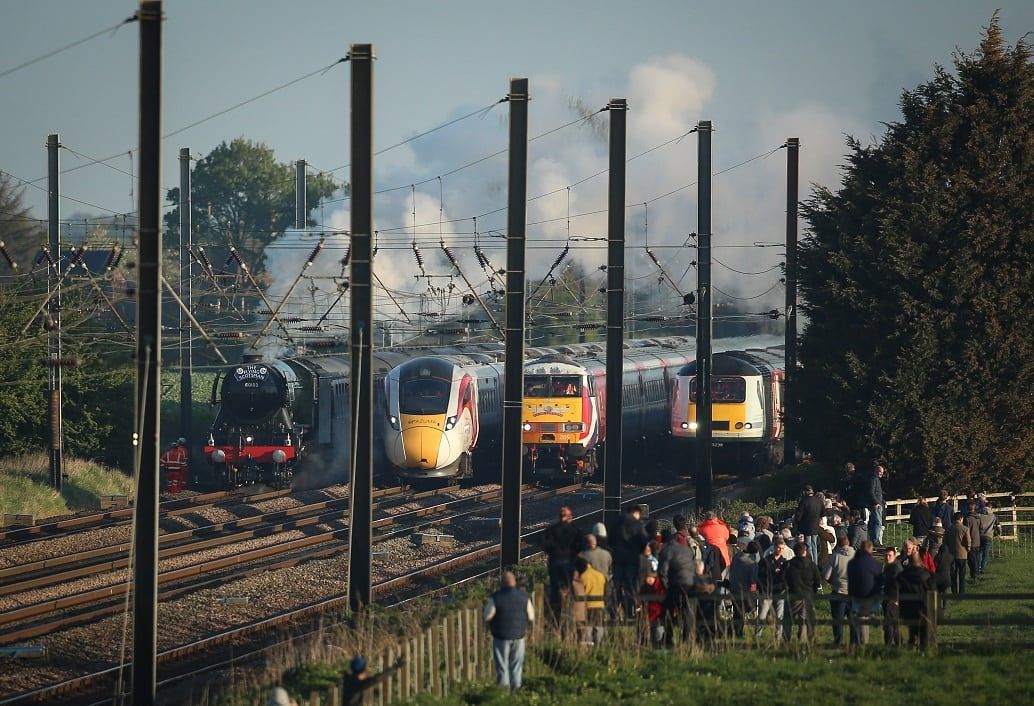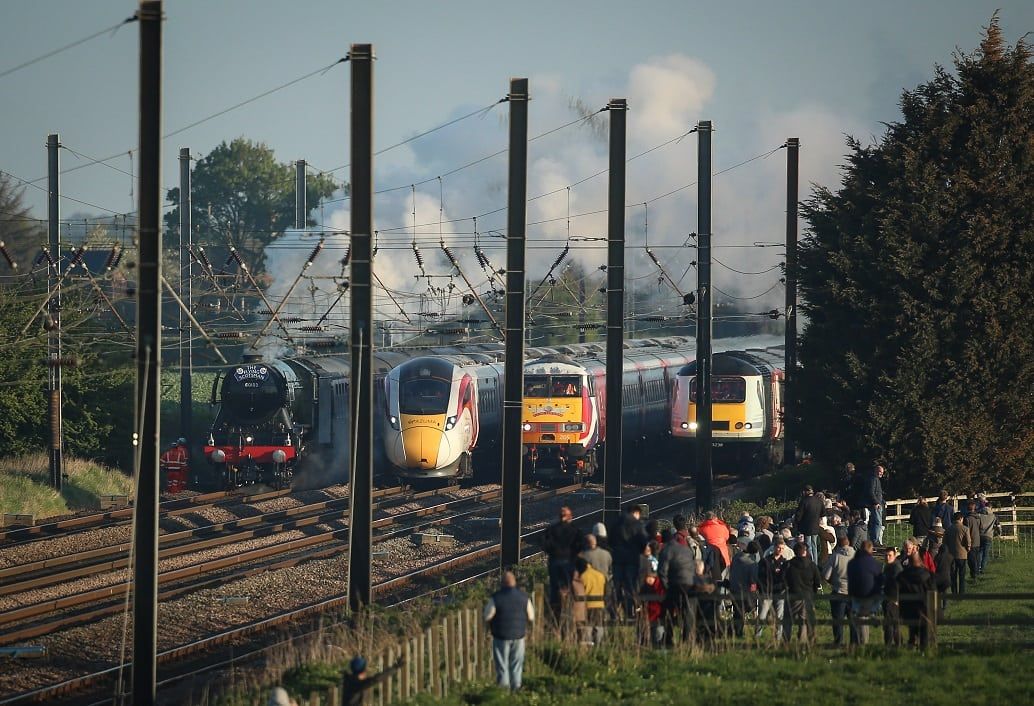 Partners involved in the show include Network Rail, Virgin Trains, Welcome to Yorkshire, the National Railway Museum and Hitachi.
Sir Gary Verity, Chief Executive of Welcome to Yorkshire, said: "We're immensely proud to be flying the flag for this once in a generation railway spectacular.
"This event shows yet again how Yorkshire is leading the way and the timing is perfect, throwing the county firmly into the spotlight just days before the start of the Tour de Yorkshire."