The Government is "extremely reluctant" to reintroduce direct rule from Westminster for Northern Ireland, a minister has said.
However, Northern Ireland Office minister Steve Baker added that a "spectrum of options" are being considered to deal with the lack of governance in the region caused by the collapse of the Stormont powersharing institutions.
Mr Baker urged the DUP, which brought down the Assembly as part of its protest over post-Brexit trading arrangements, to "bank the wins" secured in the Windsor Framework and return to Stormont.
The UK Government and the EU unveiled the framework earlier this year to mitigate many of the trading difficulties caused by the Northern Ireland Protocol.
But the DUP is seeking further assurances that its concerns over trade and the constitutional position of Northern Ireland can be met.
Mr Baker told the BBC Good Morning Ulster programme that it was unsustainable that civil servants were being asked to make decisions within Stormont departments.
He added: "If you are asking me at what point will we change the governance arrangements, we have that situation under continuing review.
"We would very much prefer to restore local ministers to their place but clearly we cannot allow things to go on very much longer with the current arrangements because it is not a sustainable basis to be asking officials to take difficult decisions without ministers in place.
"But equally we are very well aware that direct rule would be a very serious step. We will try to persuade politicians to get on with the job they are elected to do.
"There are a spectrum of options that we are considering and the Secretary of State, myself, Lord Caine and the Prime Minister will take a decision shortly on what will need to be done.
"But we are very clear that in the current political circumstances, to go for direct rule and have London ministers governing Northern Ireland would be an extremely serious step and it is one that we are extremely reluctant to take."
Mr Baker urged the DUP to seize the moment on the 25th anniversary of the Good Friday Agreement to accept compromise.
He said: "In the end in politics you have to know when a battle has gone far enough and you have to know when it is time to compromise, to bank the wins and to move forward.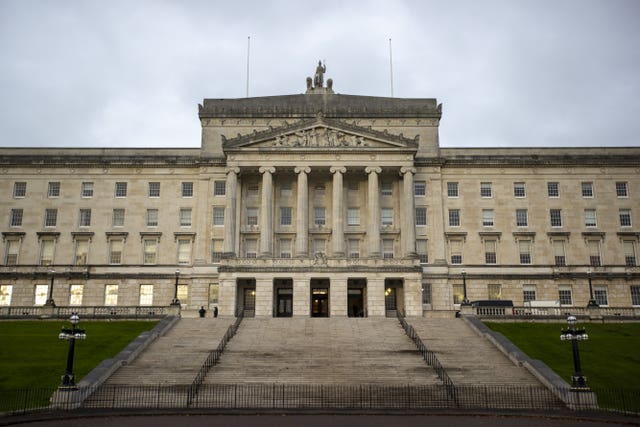 "The time has come to compromise and to accept what the Windsor Framework does is put in place that green channel, to put in place a range of measures on things like pets and medicines and parcels that do restore Northern Ireland's place in the union and to move forward."
Referring to the DUP, he said: "Many of them are my friends and we have had some difficult conversations because compromise is always hard.
"I could have resigned over the Windsor Framework and said it still leaves EU law in place, I could have been absolutely hardline over it, but what good would it have done for the people of Northern Ireland?"
Northern Ireland Secretary Chris Heaton-Harris is due to set a budget for the region in the absence of local ministers.
Stormont politicians have indicated that some departments could be in line for cuts as large as 10%.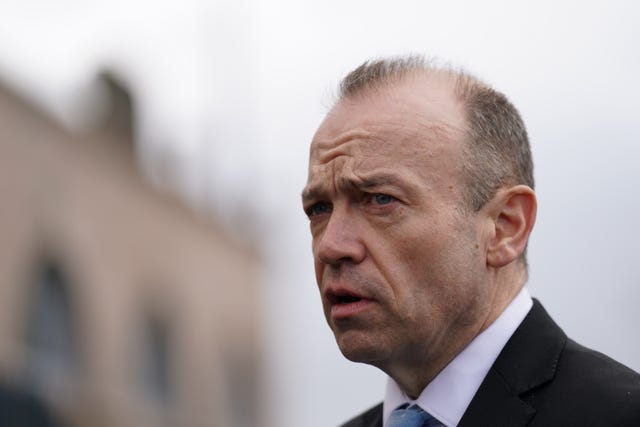 Mr Baker said the situation had been caused by years of financial mismanagement.
He added: "I am never happy to see cuts in services but the reality is we have to balance the budget and put Northern Ireland's public finances on a sustainable path.
"It is the case that we have inherited an enormous black hole and this situation needs to be resolved.
"It hasn't arisen overnight, it is the product of many years of financial mismanagement and often the expectation of bailouts.
"It is also the product of many years of putting off hard decisions like health reform.
"In Northern Ireland there is about 20% more funding per head of the population than there is in the rest of the UK.
"The problem is not the total quantum of money, it is the way that it is spent."
You may also like: UK on par with Russia for confidence in political system