The BBC have come under fire, again, this time over their coverage of the Duke of Edinburgh's funeral.
The broadcaster's coverage of his death had already received more than 110,000 complaints – the most in television history, as many people thought it clogged up the TV schedules.
The BBC cleared its schedules across both BBC One and BBC Two to run a series of mirrored special programmes about his life.
Former BBC presenter Simon McCoy, joined the outcry, when tweeting 'BBC1 and BBC2 showing the same thing. And presumably the News Channel too. Why? I know this is a huge event. But surely the public deserve a choice of programming.'    
Funeral
Now the BBC are dealing with comments that Royal Correspondent, Nicholas Witchell, made during the funeral procession. The brothers were filmed walking together behind the funeral procession and also side-by-side after the ceremony ended.
In a statement shared on the BBC complaints board, the broadcaster announced that the company received complaints over the commentary that was made about the relationship between the royal brothers.
The state broadcaster's statement began: "We received complaints from people unhappy that Nicholas Witchell offered analysis about the relationship between the Duke of Sussex and the Duke of Cambridge, when reporting on the funeral of HRH The Prince Philip, Duke of Edinburgh."
In response, the BBC stated that Prince William and Prince Harry's relationship "has been a focus of interest in recent weeks".
"Our Royal Correspondent, Nicholas Witchell, reported in detail on the funeral of HRH The Prince Philip, Duke of Edinburgh, reflecting its historic and national significance, remembering the life and achievements of the Duke, while also examining what this moment meant for The Royal Family," the BBC continued.
It isn't the first time he has been accused of making controversial comments. He sparked outrage from for using an "exaggerated tone of voice" and "filling in blanks" that did not appear in a series of statements released by Meghan and Harry.
Queen
It comes as the Queen has been photographed for the first time carrying out an official public engagement since the death of her beloved husband the Duke of Edinburgh.
The monarch, 95, held virtual audiences at Windsor Castle via video-link on Tuesday.
It is the first time she has been seen undertaking her royal duties since Philip, 99, died peacefully at the Berkshire royal residence on April 9.
The Queen, no longer in a black mourning outfit, was dressed in a pale blue floral dress which featured large purple, white and yellow flowers, with a three-string pearl necklace and a diamond brooch as accessories.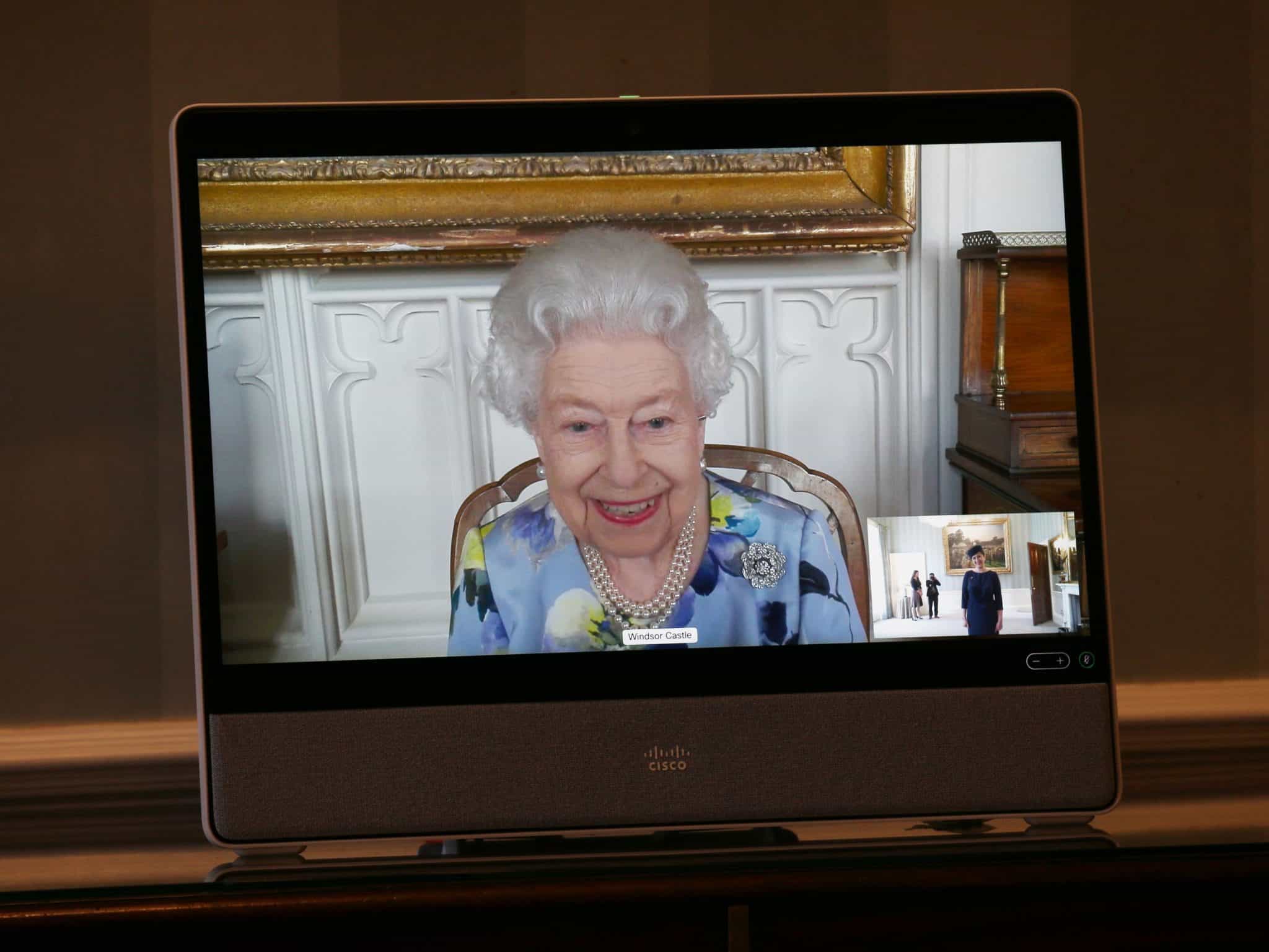 Related: Sunday Times sorry for saying Brits 'secretly enjoyed' Philip's 'slitty eyes' gaffe