Forensics experts were today conducting a fingertip search at the home of a 98-year-old war veteran brutally beaten before being left for dead by burglars.
Peter Gouldstone had his home broken into at some point on Bonfire Night before being found clinging to life by his son, Simon, on Tuesday morning.
Police said today that the horrifically bruised pensioner remains in a "critical" condition in hospital.
No arrests have been made, but detectives believe that 'one or two' people entered the house from the back garden before beating the widower within an inch of his life.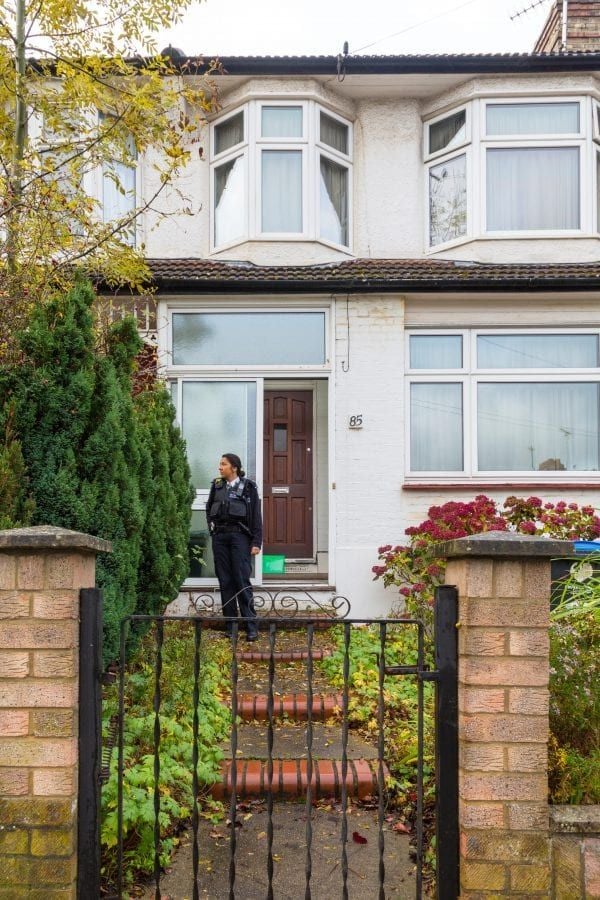 Mr Gouldstone was dragged through his house before the thieves made off with his 26-inch telly – said to be worth less than £50.
The Second World War veteran, who served in Italy, was left with 'two bleeds on the brain' and 'extremely severe injuries' – caused by actions Simon described as 'inhuman'.
He said: "Where is their conscience? I feel like these people have no humanity."
A police officer remained outside the house in Bounds Green, north London, while a forensics team searched the property inside.
Neighbours have spoken of their fears as the thugs responsible remain at large.
One elderly resident said: "I haven't been able to sleep like normal – if they've done that to Peter, why not me?
"I'm here on my own and I can barely walk anyway, we need more reassurance from the police."
Police said the house is to remain 'on lockdown' – with a clear presence at the front and rear of the building.
Detective Inspector Paul Ridley said: "This was a brutal and senseless attack on a vulnerable pensioner in his own home.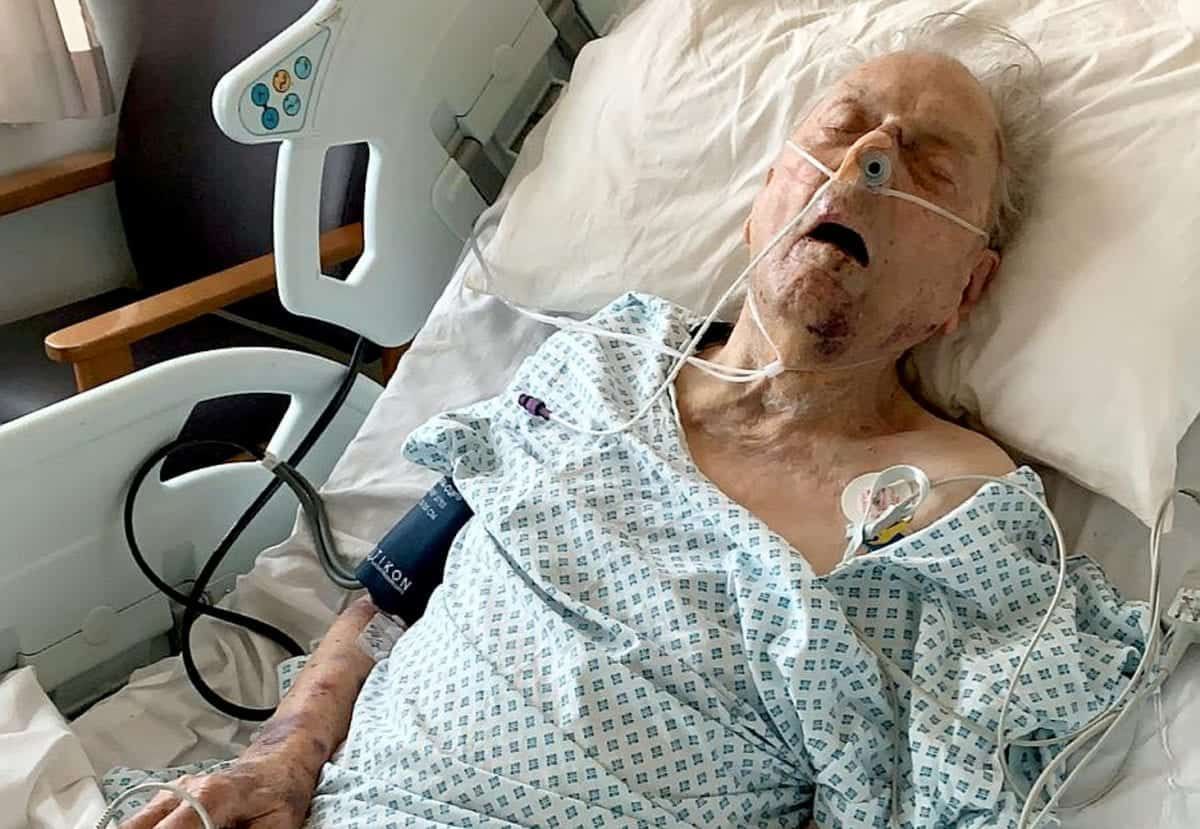 "The level of violence used was completely excessive.
"From our inquiries we have established that the victim was spoken to by a family member on the telephone on November 5 at 2pm and had not raised any concerns.
"We are therefore confident, the attack has taken place in the 20-hour window between then, possible Bonfire Night, to when he was discovered.
"I would urge any members of the public that may have seen any persons acting suspiciously in the vicinity of Evesham Road, Enfield, to come forward to my investigation team as a priority."
He added: "I can reassure residents that patrols have been stepped up in the area and extensive efforts are being made to identify and apprehend the persons responsible."
By Daniel Hammond