Extinction Rebellion protesters targeted the financial industry today in a bid to unveil the "truth" about their roles in funding the climate and ecological crisis.
At least seven people glued themselves to the front entrance to the London Stock Exchange this morning and five others halted a DLR train at Canary Wharf brandishing banners saying "Business as Usual = Death".
The response comes after London mayor Sadiq Khan urged activists to "let London return to business as usual" after a week of protests. Estimates suggest the disruption has cost businesses in the capital £12 million, a sum which has been described as "loose change" in comparison to the ecological crisis we face.
Richard Barnard of Christian Climate Action – who is currently on top of a train, said: "We would really rather not be here but the ravaging of God's creation calls us to do something, anything to stop this headlong rush into extinction on the back of the myth of financial progress and growth and business as usual.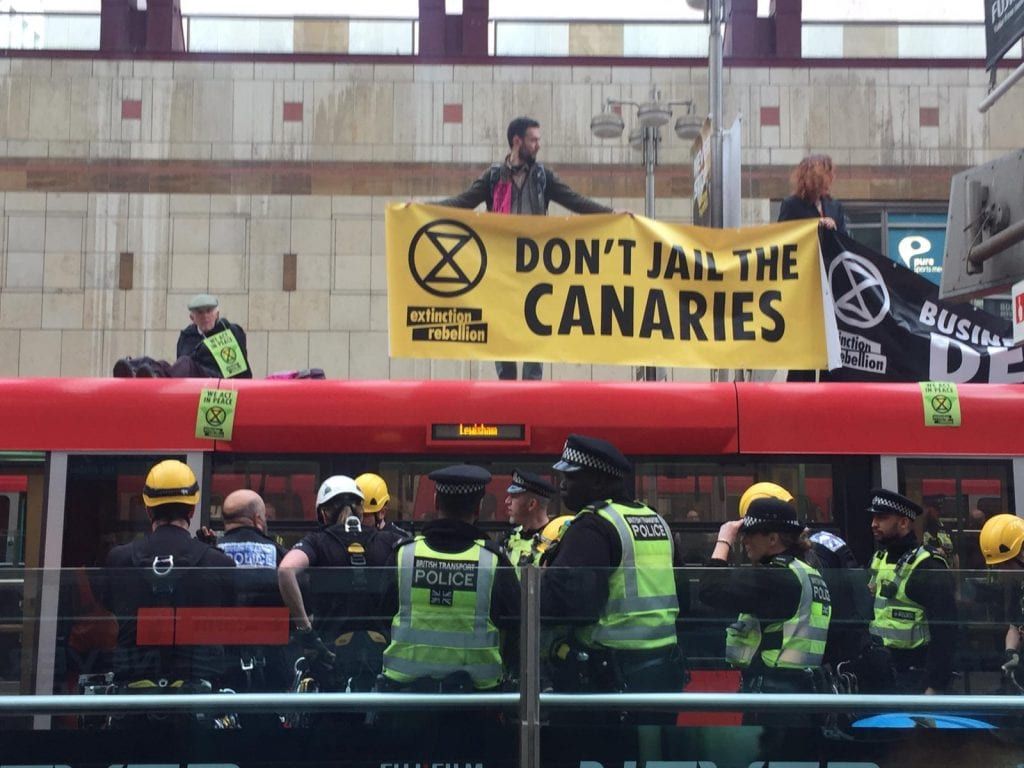 "Sadiq Khan summed up the State's response to Extinction Rebellion's clarion call to take proportionate, urgent action regarding the unfolding climate catastrophe by saying "Let London return to business as usual". 
"Easter temperatures broke records and moorlands burnt in the North, but Khan's message was clear: "Let us get on with destroying our future and perpetuating the flawed system that's robbing our children of a stable future."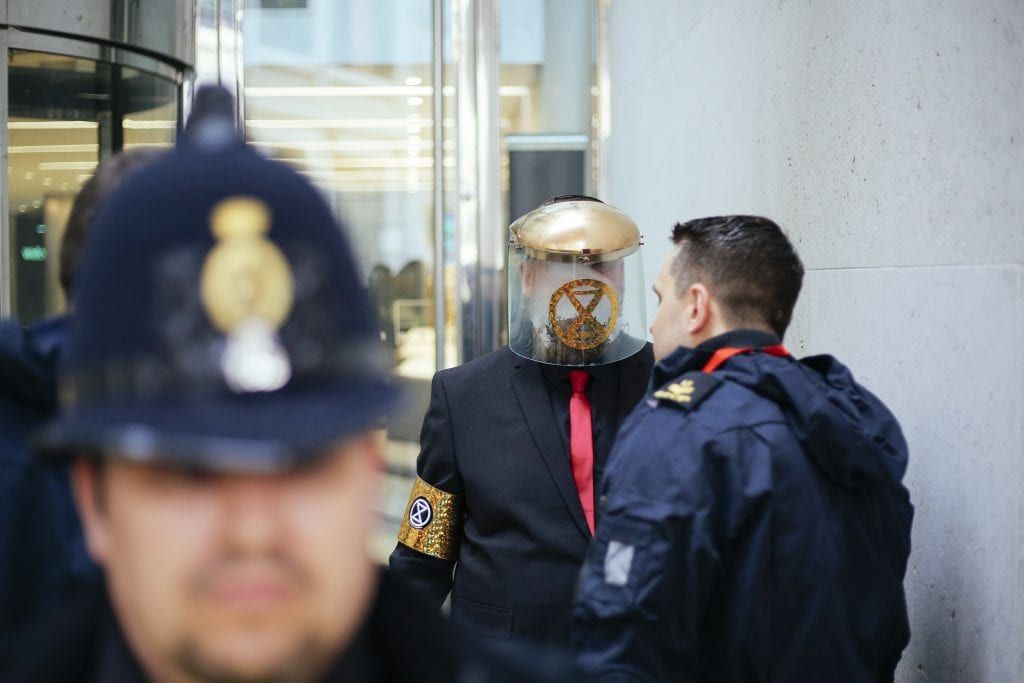 Protestors outside the London Stock Exchange dressed in suits with Robocop style masks on their faces and the golden Extinction symbol painted on them. On their chests they have text on financial ticker style LED screens saying: 'tell the truth', 'climate emergency' and 'you can't eat money'.
Adam Woodhall, a business growth adviser, said: "I have been watching the slow car crash of ecological annihilation accelerate since I was teenager in the 1980s.
"I just read about the devastation of the rainforest when I was a kid, now I can feel the changes happen in real time. It is criminal people are allowed to make multiple millions, even billions, trading in the destroyers of our ecosystem."