The father of a cocktail waitress caught up in the Las Vegas massacre has told of the "bone-chilling" call he received from her as bullets rained down on her and her friends.
Lexi Cheplak, 25, frantically dialled her dad Jon Cheplak at 10.17pm local time while in the audience of the bloodbath country music concert.
The Las Vegas local, who attended the Route 91 Harvest Festival with a group of girlfriends, told horrified Jon: "Everyone is dying around me."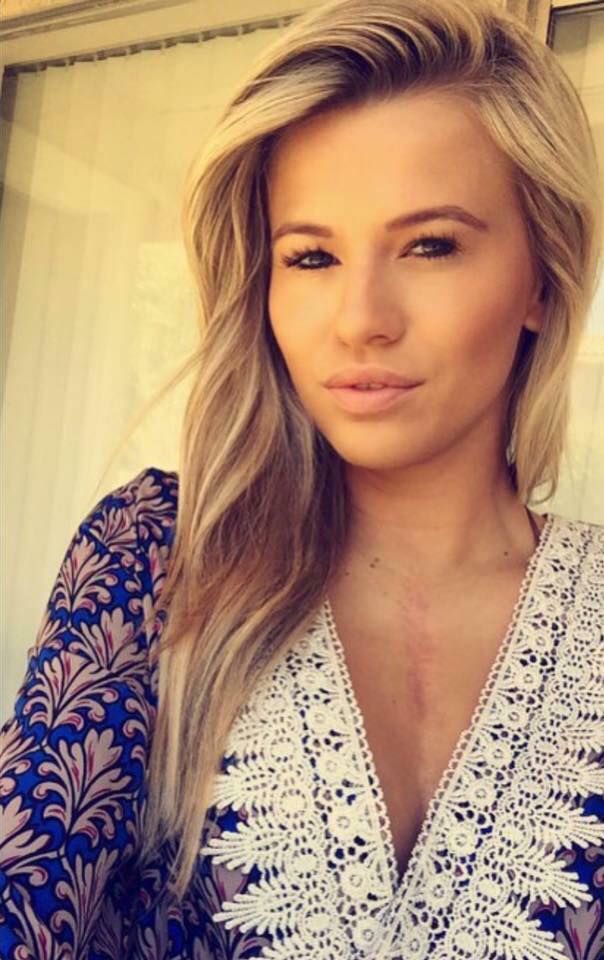 She hung up the phone after a three-minute call and when Jon tried to ring back minutes later it went to voicemail.
Luckily Lexi managed to run to safety but two of her friends were injured – one who was shot in the foot and another who remains in an unknown condition in hospital.
The massacre – committed by 64-year-old Stephen Paddock from his 32nd floor hotel room – left at least 58 dead and more than 500 injured, police said yesterday (Mon).
Jon, of Las Vegas, Nevada, said he feared his daughter was one of those killed as he recalled their haunting phone conversation.
The 51-year-old business coach said: "I was woken up by this call from Lexi who was speaking in monotone.
"She didn't even say 'hi'. She said, 'Everyone is dying around me. They are shooting my friends. My friend just got shot. Everyone is dying.
"I said, 'What are you talking about?' But she just said, 'I've got to go. I'm not in a safe place. I've got to get into one of these cars, I've got to go.'
"I tried to keep her on the phone – it sounded like she was delirious – but she said, 'I've got to go. I've only got 9 per cent.'
"She sounded so weird. Nothing was online at that point but I knew something was very wrong.
"Then I was talking to my son who was further down the strip and he said, 'There are cop cars going everywhere.'"
Jon learned of the unfolding horror near the Mandalay Bay Casino on the Las Vegas strip after reading news reports.
He tried to ring his daughter back at 1.23am but she didn't answer.
It wasn't until 2.09am – almost an hour after her initial call – that his phone finally buzzed again.
Jon said: "She told me she was running away and a couple of guys said, 'Hey, come stand behind us,' and boom, they went down.
"She had to crawl from behind them and she was running out, people were running with her. She was watching people die in front of her.
"She has had 24 heart surgeries and has a defibrillator. She is not supposed to run at all.
"She is very high spirited but she was speaking completely in monotone. I was just in shock.
"She told me she was watching dead bodies being taken out. I was talking to her, hearing that she was fine but on the same time on the news I was seeing people lying on the street.
"She called me but she was only on the line for 23 seconds. She said she couldn't talk, she needed to save her battery and get somewhere safe.
"I've had many calls about her heart condition but this was bone-chilling. I was numb and scared."
Jon later heard that Alexandria managed to seek shelter in the nearby Hakkasan Nightclub in the MGM Grand Hotel where she works.
The complex was shut down amid panic as police hunted the shooter, Stephen Paddock, 64, and a female accomplice, Marilou Danley.
Jon heard from his daughter again at 4.43am and 5.57am. The first thing she did after the hotel was released from lockdown was head to her injured friend's house to look after her dog.
The dad, who is away from his Las Vegas home on business in Philadelphia, said: "She is a very caring girl. She wants to look after everyone else.
"She is super strong but right now we are all in shock."
Nothing will change after Vegas – NRA are Trump's biggest backers 
Las Vegas shooting death toll rises – what we know so far about US deadliest mass shooting