"Under the Conservatives austerity is over," claimed chancellor Philip Hammond in his budget statement today.  – Though Britain's schools, hospitals, local councils, beleaguered by nearly a decade of Tory austerity received a sticking plaster, largely dependent on how Brexit pans out.
Britain could enjoy a "double deal dividend" from leaving the EU the Chancellor told the House of Commons, boosted by an "end of uncertainty."
Though how Philip Hammond who had made a mockery of Boris Johnson's claims of a Brexit dividend kept a straight face today in front of his colleagues will be one of the Budget Day talking points.
His own department found Britain will be tens of billions worse off even if the EU somehow overlook all the obstacles to Theresa May's half in-half out Brexit plan which won't even convince her Conservative colleagues. A No Deal Brexit with Britain trading with the world under WTO terms would leave Britain £81 bn a year worse off even counting the amount paid into the EU each year, according to the Government's own analysis.
But for The Sun newspaper cheerleading for Brexit, the main talking point of today's budget was the commemorative Brexit coin announced by the Chancellor, which will be released at the end of next March as the UK is set to leave the EU.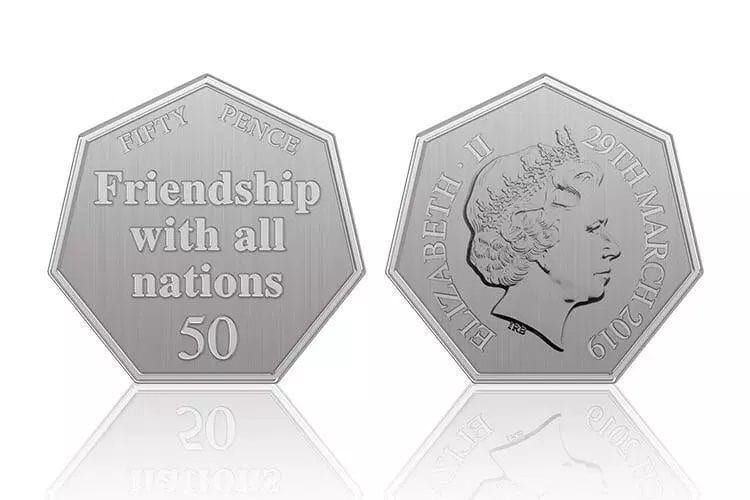 Whether the motto "Friendship With All Nations" will make up for losing the decades of trading arrangements that Britain has built up with the world via the EU if we crash out of them with a No Deal Brexit, still a frighteningly likely possibility, we are yet to see.
But the world's markets expressed their lack of confidence in the Chancellor's budget – which he reserved the right to change with an emergency spring budget if Brexit goes tits up.
As the Office of Budget Responsibility upgraded its forecasts for the UK economy with this year's 1.3% growth the slowest since 2009 and pre-Brexit vote growth unlikely to be achieved in the next half a decade at the very least, it looked like Hammond's Brexit 50p will be worth less than yesterday's 50p.
As Hammond delivered his budget statement the pound fell again on world markets, 0.2% on the dollar.