Britain First's deluded leader reckons Trump retweeting anti-Muslim videos is because the US President is championing the far right group.
Leader Paul Golding said Donald Trump was making a strong statement of support by retweeting three videos posted by the far-right group's deputy Jayda Fransen.
Golding, 35, also reckons that Theresa May should be "worried" about the President's support for the group.
Although Trump had never reached out to them before, controversial Golding believes the news of Frasen's latest arrest must have reached the White House – which caused the President to retweet.
Fransen, 31, from Penge, south east London, was arrested in Bromley last week by detectives from the Police Service of Northern Ireland under the Public Order Act over comments she made at a rally outside Belfast City Hall in August.
Earlier today (Wed), the US President retweeted her three times – all showing anti-Muslim videos.
Golding said: "The leader of the free world has signified his disgust at an elected leader being arrested and possibly facing two years in prison over an Islamic blasphemy law.
"Pakistan and Saudi Arabia have laws where you can't speak out about Islam.
"The UK doesn't. Jayda was speaking at an event as an invited speaker organised by a Belfast City councillor.
"Her arrest got a lot of press coverage and I think Trump have been made aware of it.
"This is like something from Zimbabwe or North Korea.
"We put out videos all the time, we find them on social media.
"We can because we're not in Pakistan or Saudi Arabia, or Iran.
"Trump is making a strong statement and Theresa May should be worried because he's showing his disgust about an elected deputy leader of a political party being arrested under Islamic blasphemy laws. "
Golding supports the controversial 45th President's ban on migration from a number of predominantly-Islamic countries.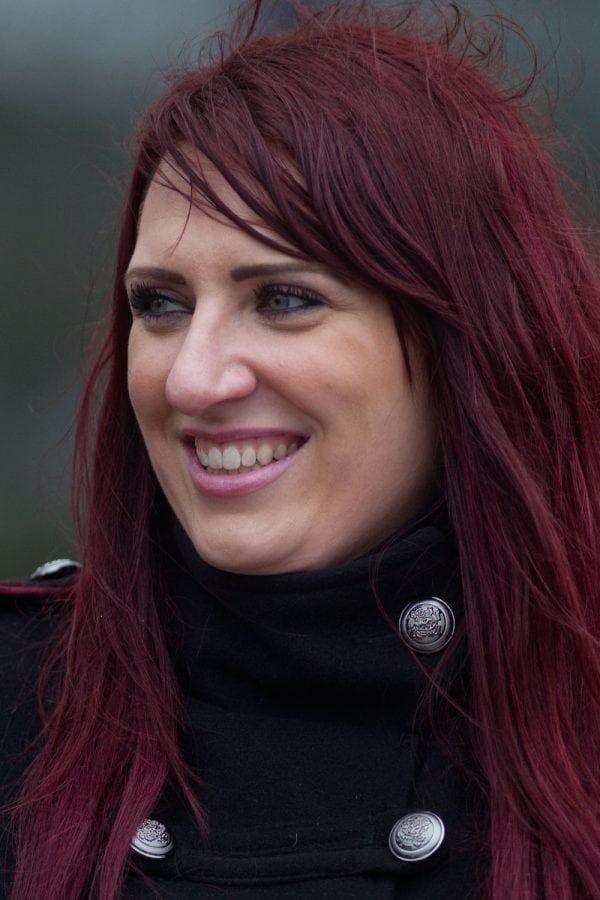 He said: "It's not a Muslim ban.
"It's a ban of people from countries where there's a lot of terrorists.
"It's ludicrous to call it a Muslim ban.
"We'd support it but go further. We'd ban immigration entirely.
"We're a tiny over-crowded island."
He added: "We've never spoken to him before.
"But the fact he's shared his alarm at Jayda's arrest means we're going to reach out to him.
"Jayda is recording a video message directly to him later.
"We're looking forward to all the new followers and support we'll get from Trump's publicity."
White House defends unverified Trump hate tweets – saying the "threat is real"
Labour MP says Donald Trump "not welcome in my country and my city" after POTUS retweets disgraced Britain First deputy leader's islamophobic posts