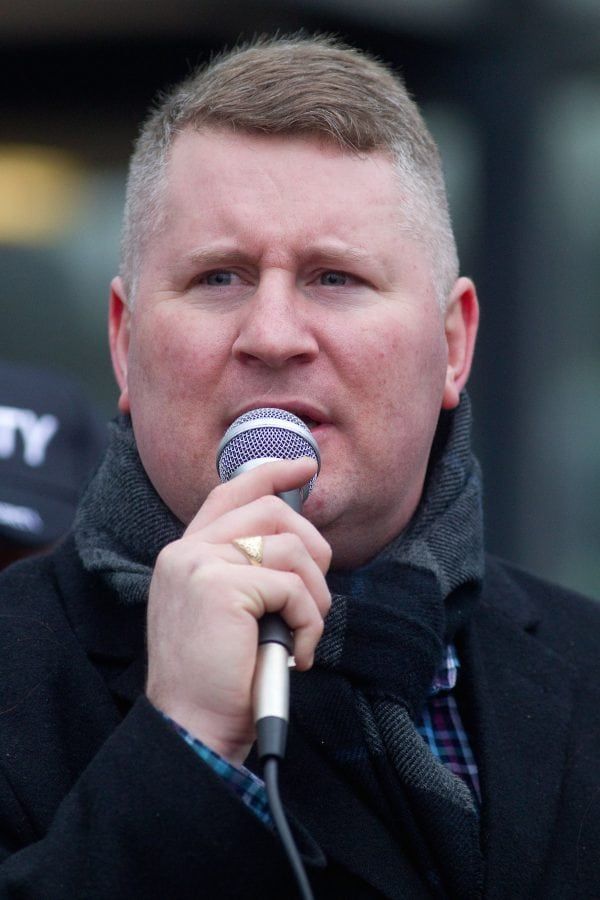 Paul Golding, leader of right-wing group Britain First, has been arrested in Belfast regarding speeches he made at rally in the city.
The 35-year-old was arrested shortly after arriving at Belfast magistrates court. Golding was his deputy, Jayda Fransen, 31, as she made her first appearance after being charged with "using threatening, abusive, insulting words or behaviour" at the same rally.
The Police Service of Northern Ireland (PSNI) said: "Detectives investigating speeches made at the Northern Ireland Against Terrorism rally on Sunday 6 August this year have arrested a 35-year-old man today, Thursday 14 December, in the Belfast area. He has been taken to Musgrave PSNI station for interview. There are no further details at this stage."
The UK prime minister, Theresa May, recently criticised Trump over sharing the far-right group's propaganda.
"I am very clear that retweeting from Britain First was the wrong thing to do," May said about Trump's actions.
Britain First leaders savaged by people in their own neighbourhood