These are just some of the knives taken off the streets of London today, according to the Met Police.
Yesterday Met chief Cressida Dick hit back at Theresa May's claim that there is no link between a rise in violent crime and almost a decade of police cuts – most of which occured when May was Home Secretary.
Britain's most senior police officer disagreed with the prime minister's claims this week that cuts to youth services and police numbers had not played a role in a rise in violent crime among young people.
There are now 21,000 fewer police officers and Conservative governments have also shut 760 youth centres.
Metropolitan Police Commissioner Cressida Dick told LBC radio: "there is some link between violent crime on the streets obviously and police numbers, of course there is and everybody would see that."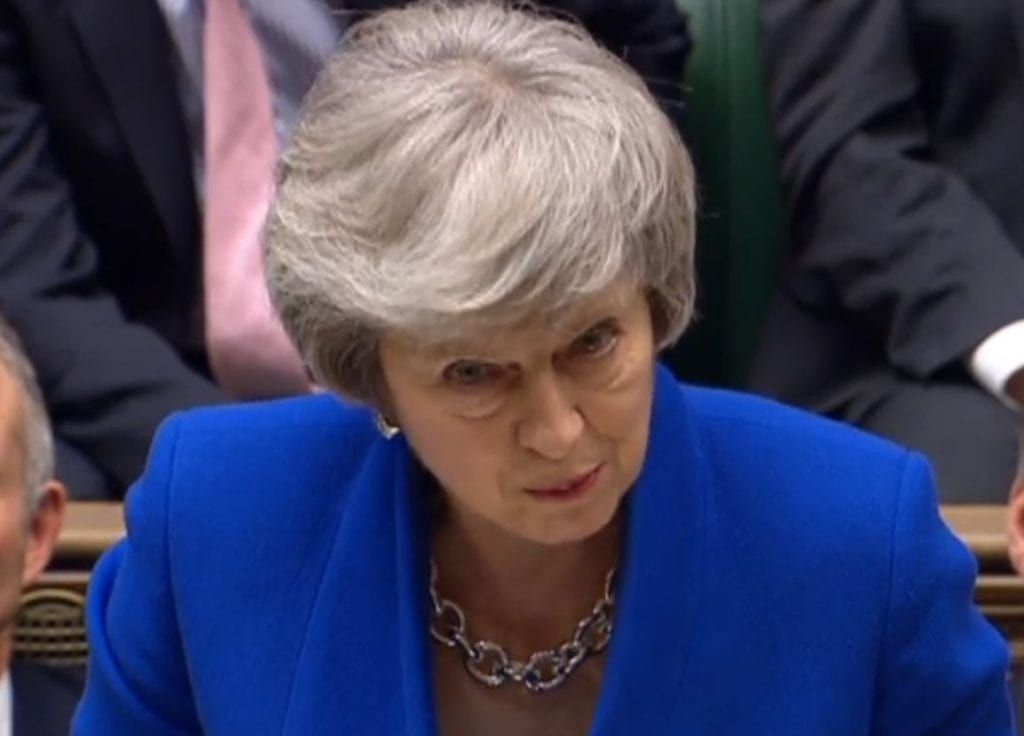 Photos released by the Met police today revealed the scale of the problem that they are dealing with.
These pictures show a series of weapons, including a 'zombie' knife, Rambo knives and a samurai sword.
One photo shows more than 50 weapons, including Stanley blades and scissors seized across east London.
Posting about their finds yesterday, Redbridge police tweeted about their large seizure.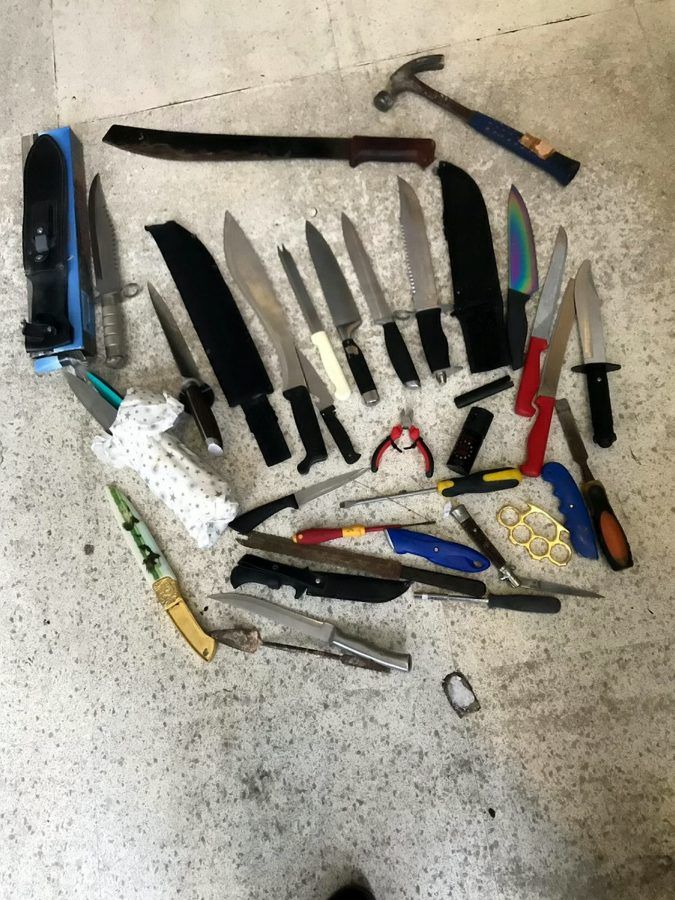 They wrote: "A large amount of knives have been taken off the streets of East London #StopKnifeCrime."
The force also discovered a Rambo knife after arresting a man for GBH and burglary in east London.
A post read: "Following an arrest by the Wanted Offenders Unit on a suspect for GBH and aggravated burglary, a 10-inch Rambo-style knife was found in the suspect's possession."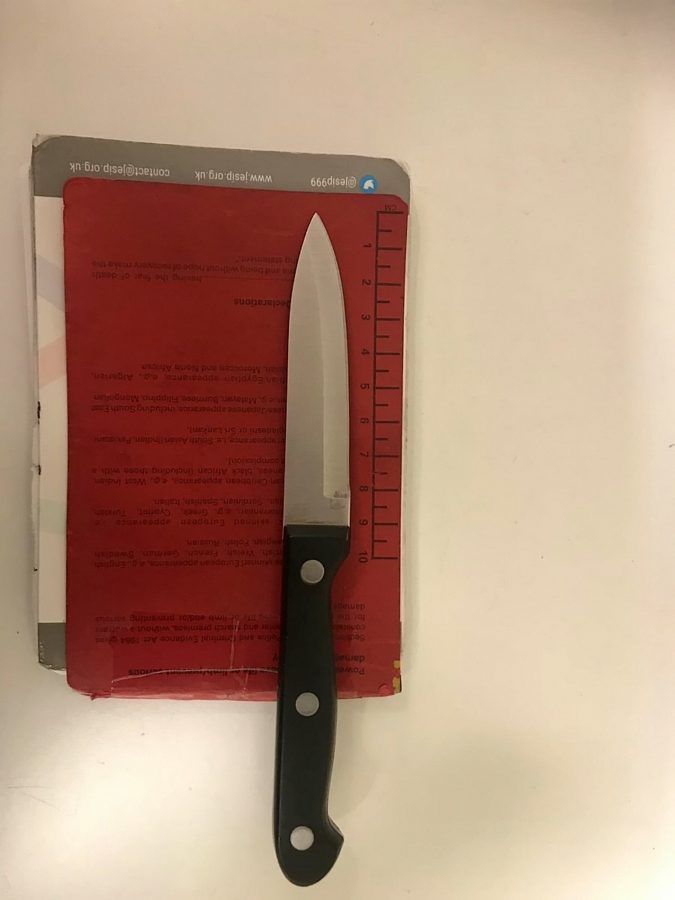 Another post showed two weapons – found on a bus – a butterfly knife, a blade with a sheath, and a hammer.
Redbridge police wrote: "Following a fatal stabbing outside Ilford BR station Redbridge Safer Transport officers mounted an operation on the buses.
"This resulted in 2 males being detained one found in possession of a butterfly knife & a hunting knife the other was concealing a hammer."
While on the same day, Tower Hamlets Police came across a 'stash' of weapons after someone gave them a tip-off.
They wrote online: "Officers from #EmergencyResponseTeamB were on patrols when a concerned resident made officers aware of a weapons stash nearby.
"Officers located & seized this zombie knife & samurai sword. You keep telling us where it is & we will keep taking their stash."
Another knife was discovered during a stop and search – with the man telling police his weapon was a work tool.
Greenwich Borough Police wrote on Twitter: "One male has been arrested tonight in #SE10 by the Tasking Team for having this knife concealed on him.
"The male told officers that it's not a knife, but a work tool. What do you think? #StopAndSearch #Arrested."