An "apocalyptic" fire covering 1.5 sq km of land at Saddleworth Moor is continuing to burn this morning (Weds).
Dramatic photos show the scale of the raging inferno reportedly the size of one-and-a-half football pitches which tore through moorland last night.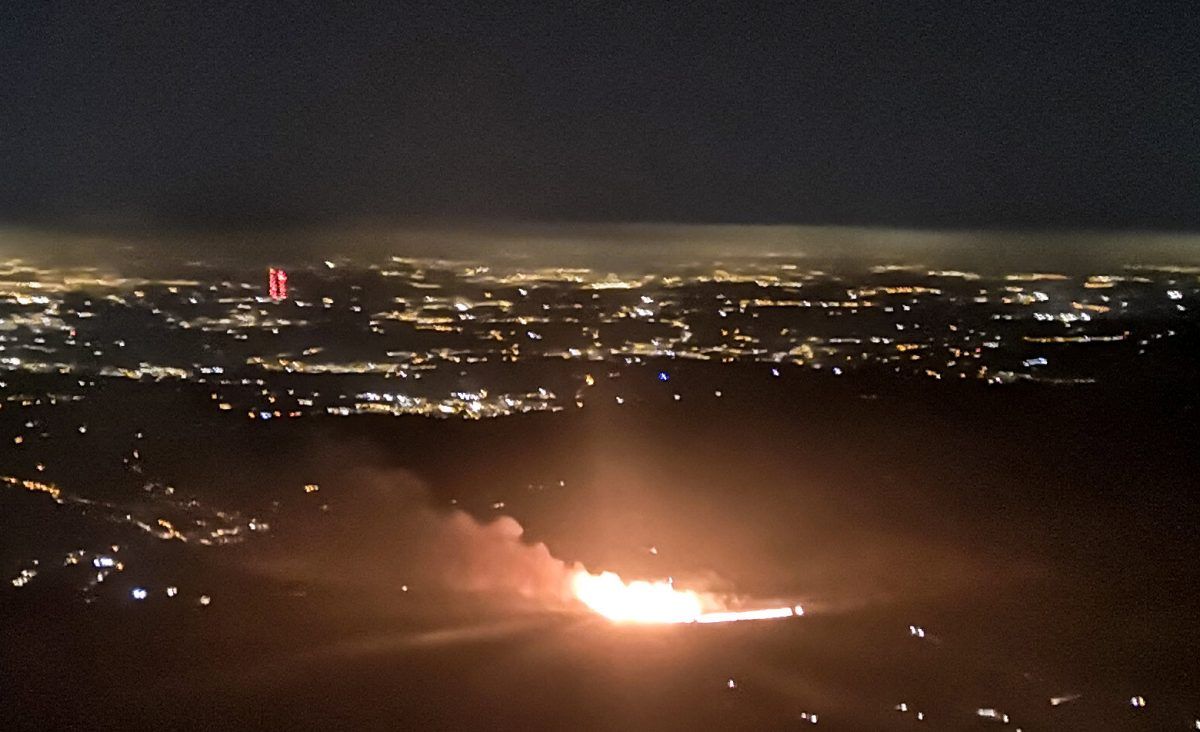 West Yorkshire Fire Service incident commander Laura Boocock said it was "one of the biggest moorland fires we've ever had to deal with".
The blaze has now died down after crews battled through the night to contain it but smoke can still be seen from 20 miles away,
Firefighters were called to reports of a blaze near Marsden near Kirklees, West Yorks., which broke out at around 7.30pm last night after Britain had its hottest winter day on record.
Crews were faced with a massive wall of fire which "escalated quickly" and turned the night sky orange.
West Yorkshire Fire and Rescue Service said it had five fire engines and two specialist moorland firefighting units at the scene.
Many people close to the blaze took to social media to share their concerns as the fire continued to spread across the grassland.
Harry Broughton, a witness, tweeted: "Never seen anything like this – had a drive up as these things look terrible … high up on the Pennines between #Saddleworth and #Marsden on the Manc/Yorks border, but close to houses including two pubs. Hope it is contained."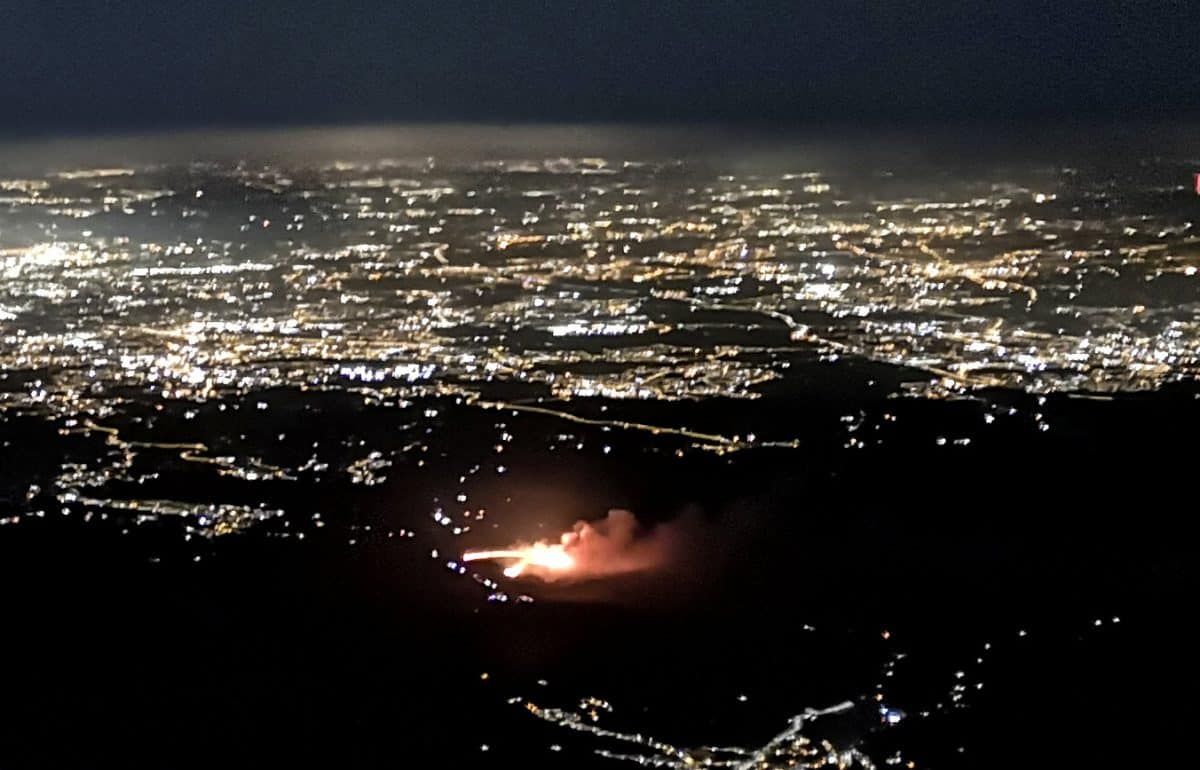 There have been no reports of any injuries but the A62 was closed between Colne Valley and Diggle in both directions as a precaution.
In June and July last year, firefighters from 20 different brigades were drafted in to help tackle two huge moorland fires which burnt for several weeks.
Firefighters spent more than a month battling a huge fire covering 18 sq km (6.9 sq miles) at Winter Hill, near Bolton.
The Army was drafted in to help Greater Manchester crews deal with a blaze on Saddleworth Moor in Tameside.
by Nathan Sandhu