Britain's anti-Trump protest was the largest against any foreign leader ever in the country's history, according to MSNBC reports.
More than 250,000 demonstrators took to the streets to protest against Donald Trump's visit, with Trafalgar Square and other key London landmarks bustling with campaigners throughout the day.
Jeremy Corbyn joined protesters, telling them Theresa May shouldn't have "rolled out the red carpet" for the US president after his treatment of immigrants.
Ed Miliband, who was also at the rally, insisted Corbyn would have taken a tougher line with Donald Trump compared with Theresa May.
Jeremy Corbyn sends a message to Donald Trump from a huge protest at Trafalgar Square #TrumpVisitsUK https://t.co/bRNrNHaMFM pic.twitter.com/BbxDYjliZb

— ITV News (@itvnews) July 13, 2018
Scotland gave Trump a similarly icy reception this weekend as he made his way up to his Turnberry resort.
According to reports protests are also underway in Helsinki as the President prepares for a crunch meeting with Russian President Vladimir Putin today.
There were human rights groups protesting Trump's policy of separating children at the US-Mexico border, environmentalist groups protesting the Trump administration's decision to leave the Paris Climate Accords, and others who were protesting Russia's policies and actions in Ukraine.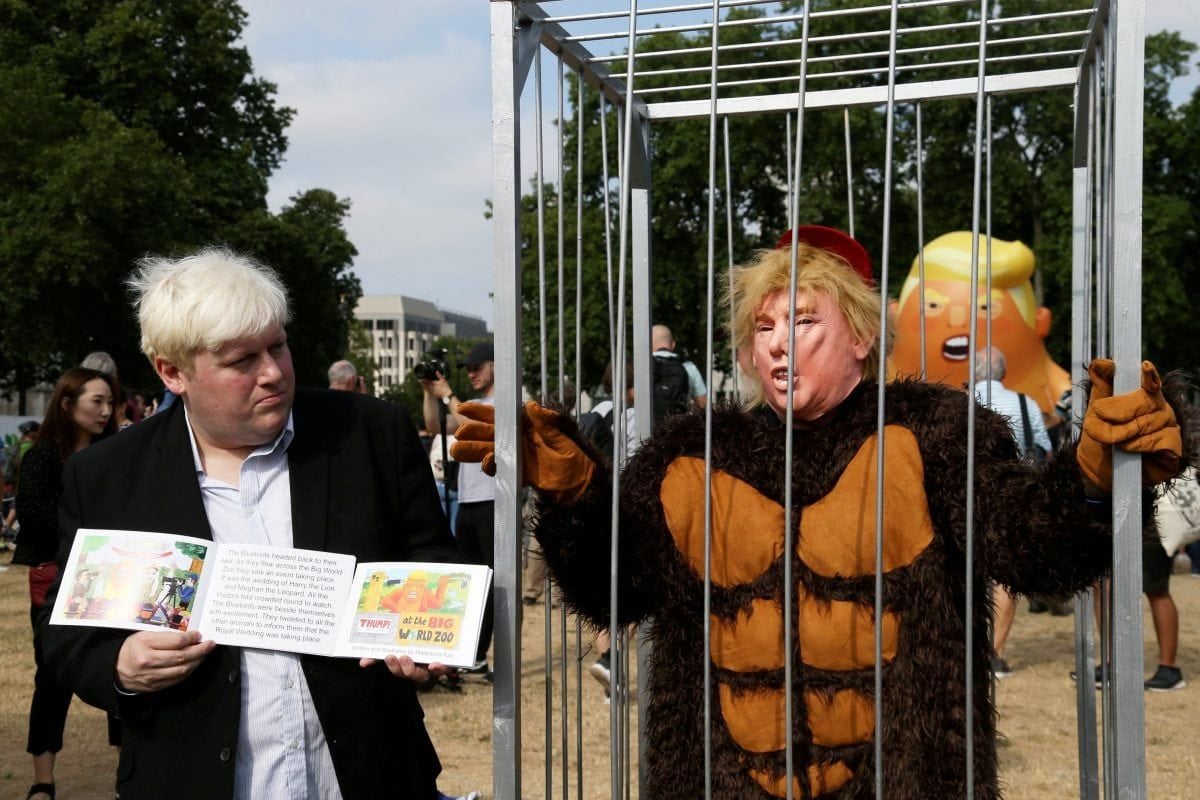 Trump and Putin were also reminded of free press ahead of the summit in Finland.
The largest newspaper in the Nordics Helsingin Sanomat erected a series of billboard adverts that read "Welcome to the Land of Free Press".
The billboards line the presidents' routes from the airport to the summit and highlight his turbulent relations with the media and were published between the years 2000 and 2018.
Kaius Niemi, the Senior Editor-in-Chief of Helsingin Sanomat, said: "This is a statement on behalf of critical and high quality journalism. As we welcome the presidents to the summit in Finland, we want to remind them of the importance of free press.
"The media shouldn't be the lap dog of any president or regime.
"We want to show our support to those colleagues who have to fight in ever toughening circumstances on a daily basis both in the US and Russia. Our goal is to raise the topic of the freedom of the press around the world."