A bomb dating back to World War II has been exploded on a Scottish beach after a pair of treasure hunters stumbled across it.
The amateur archaeologists were scanning the beach with metal detectors and were fortunate to not set the device off.
They began digging to uncover the rusty bomb in the sands of Culbin, Moray, and continued to do so until the explosive was completely unearthed.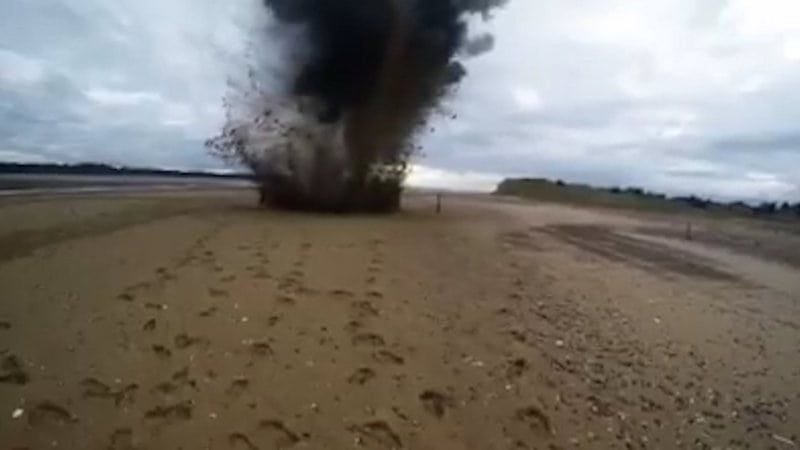 Safety experts have now issued guidance stating that any bombs discovered should be left well alone, and "not moved at all".
After excavating it from its resting place of more than 70 years, the treasure hunters called police to report the device at about 2.20pm on Sunday.
Coastguard crews raced to the scene and placed the affected area of the beach on lockdown until a bomb squad arrived to safely detonate it.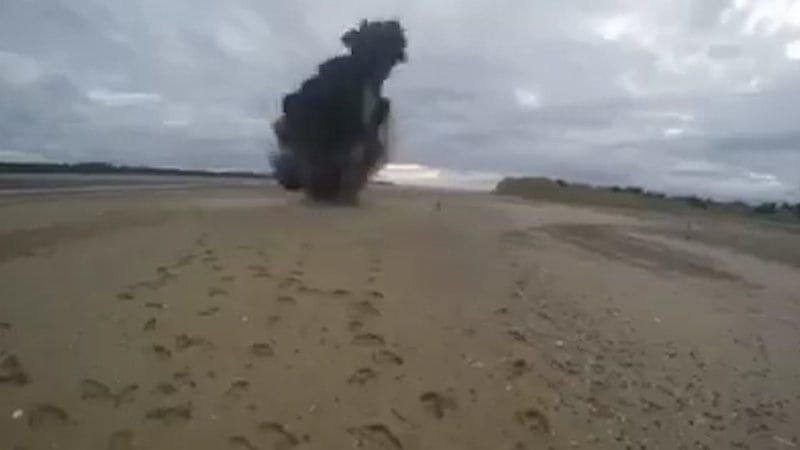 The resulting explosion sent a loud boom ricocheting around the Forres area and sent thick black of smoke shooting into the air.
A video of the detonation was posted on the HM Coastguard Moray Facebook page on Monday.
They wrote: "This was the result of some unexploded ordnance that had been found. Our coastguard officers from Nairn attended to assist the police and the Army team.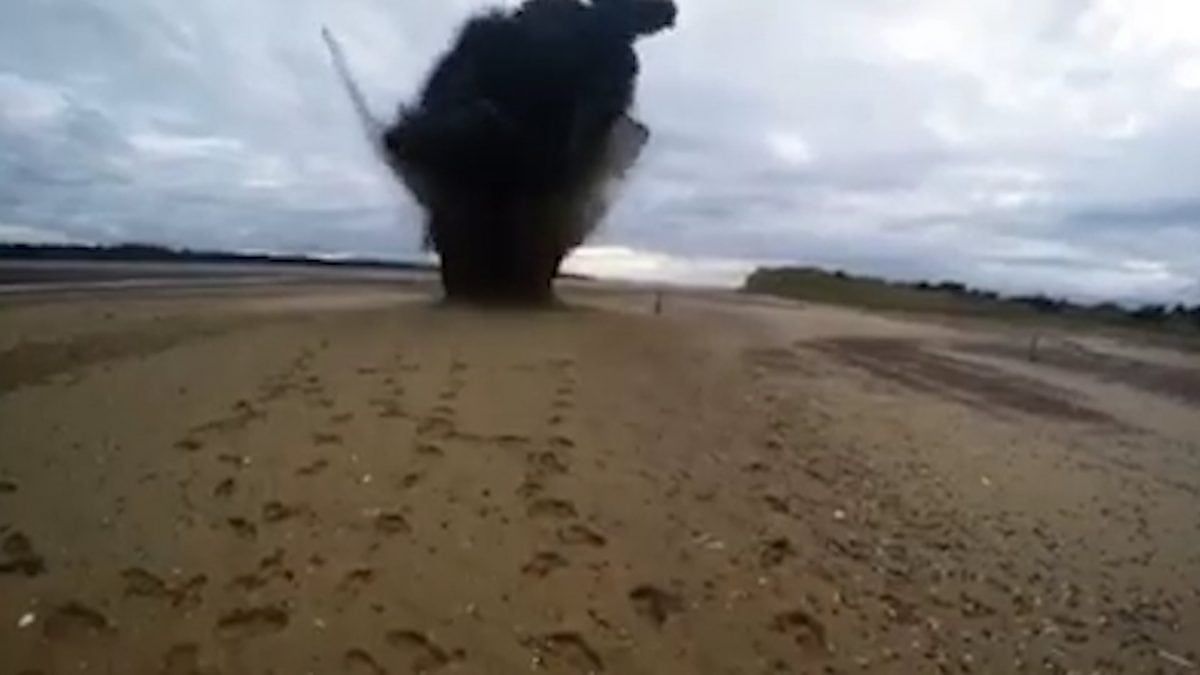 "Worryingly, these items were dug up by people metal detecting who continued until the whole bomb was out of the ground."
The coastguard service has urged people to keep people away from any bomb as soon as it is found.
The coastline was used to prepare troops for the D Day Landings in 1944 and deadly reminders of those exercises are commonly discovered in the area.
https://www.thelondoneconomic.com/must-reads/police-hunting-robber-targets-greggs-arrest-40-year-old-man/09/08/
https://www.thelondoneconomic.com/news/watch-alligator-found-basking-sun-side-english-lake/04/08/