This is the moment a woman holding a BABY was smashed by a massive wave as she stood on the edge of a pier looking at stormy seas.
The mum and tot narrowly avoided being knocked over by the huge 25FT wave in Seaburn, Sunderland.
The scene was captured by photographer Simon Woodley, 57, from Sunderland who said he was concerned for the safety of the people who were walking past.
He said: "There were a few people walking and cycling past but there was one couple who went past and the mother and the baby were stood near the edge of the pier.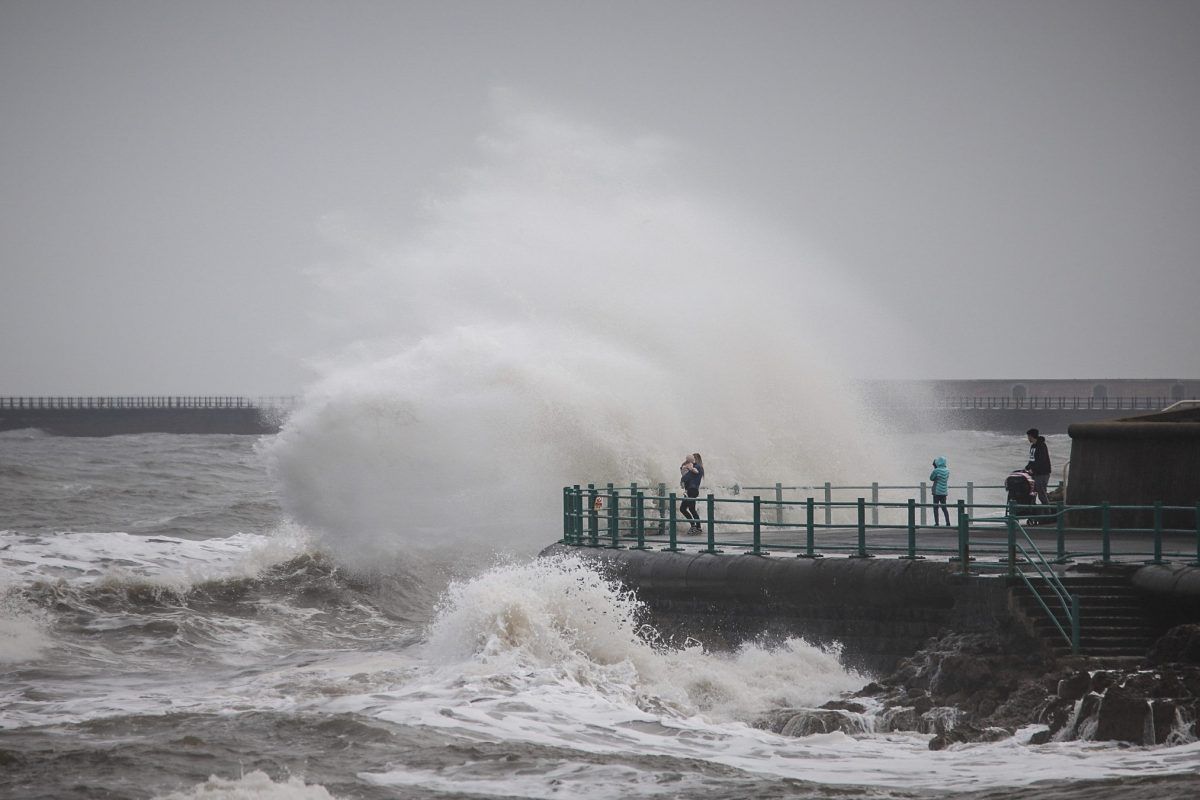 "If a bigger wave had hit them it definitely would have knocked them off their feet so I was concerned for them.
"The pictures were taken at around 2pm during high tide when there was a strong easterly wind blowing in.
"The waves were more dramatic because they hit the pier which curves outward, sending the waves flying over."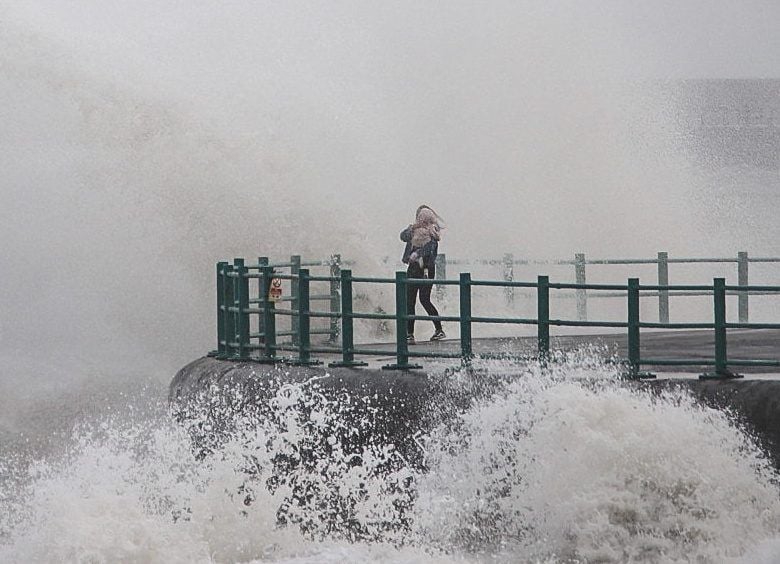 Simon spent around 10 minutes capturing the scene and said he was happy when he saw the family leaving the pier safe and sound.
https://www.thelondoneconomic.com/lifestyle/yoga-master-has-not-had-cold-in-almost-twenty-years-because-he-snorts-cup-of-his-own-wee/17/04/