A cruel woman has been banned from keeping animals for life after she was caught running a designer puppy farm – where dogs and cats were forced to live in rabbit hutches.
Janet Oxlade kept 38 dogs and 18 cats in 'disgraceful' conditions – locking them in rabbit hutches and pens while her own house was kept 'pristine'.
RSPCA officers and police raided the filthy farm and found 56 emaciated animals, following customer tip-offs.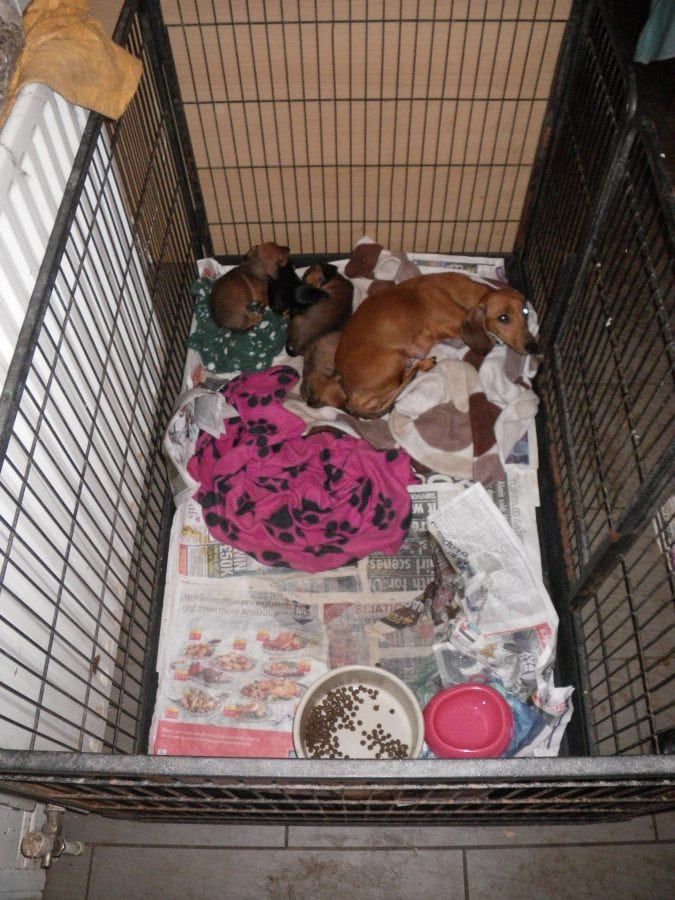 Oxlade, 67, had her makeshift farm searched by RSPCA inspectors on January 25 – where they siezed the animals.
At her address in Bexleyheath, south east London, mud coated animals were left outside in freezing conditions and left to starve.
Pedigree cats and fashionable dog breeds such as French Bulldogs and Shih Tzus were found by investigators, as well as Daschunds.
Animals on the makeshift farm suffered from illnesses ranging from eye infections to severe mouth disease.
Witness RSPCA Inspector Cliff Harrison said: "There was filth and mud everywhere and the dogs couldn't get out of the mud at all.
"The animals were smothered in faeces, they just didn't know where to go.
"It's utterly disgraceful to keep animals in these conditions while she lived in a clean house."
Investigators recorded a video which shows the squalid conditions of the farm, kept in the garden of Oxlade's home in Bexleyheath.
Dogs can be seen whimpering and coated in mud – while cats can be seen stuck inside rabbit cages full of excrement.
Oxlade was found guilty of ten charges under the Animal Welfare Act, including failing to meet the needs of animals to unnecessary suffering.
Prosecutor Sophie Read said: "Oxlade caused these animals unnecessary suffering."
Magistrate Tim Fisher called the animal's plight "the highest level of suffering."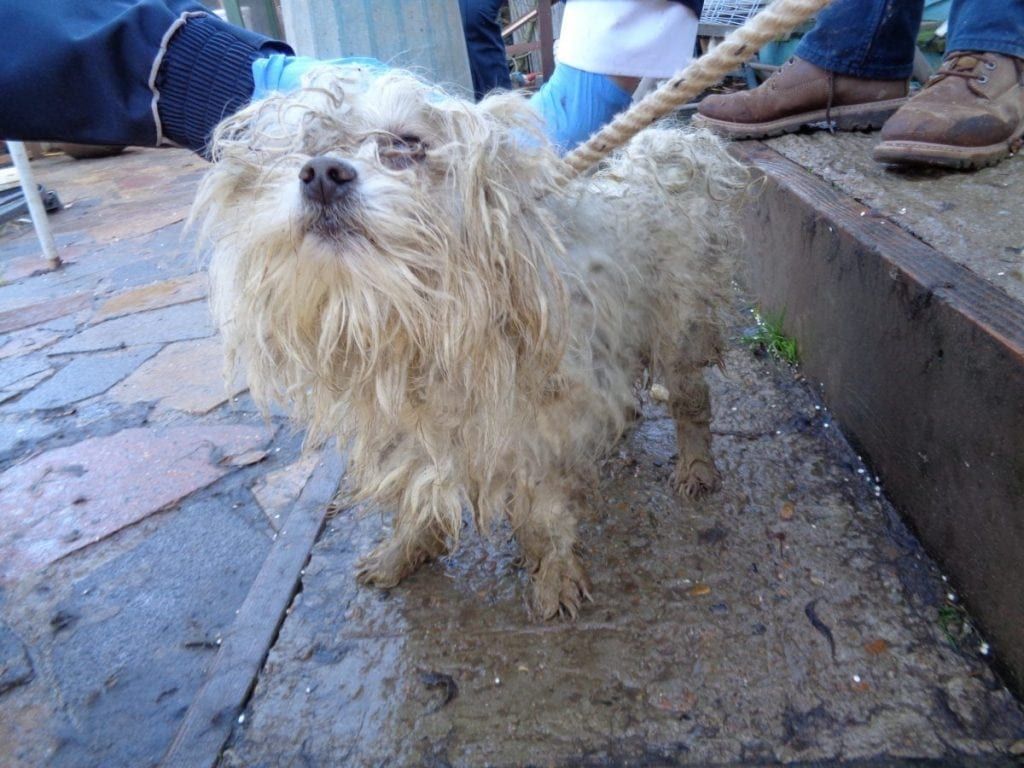 He said: "The cruelty and exploitation of these animals was going on for a long period of time.
"It is no defence to say the costs is too expensive – you had satellite cable TV in the house.
"The RSPCA put in a lot of work in their investigation, that must be factored in.
"You were 'this' close to having a custodial sentence."
Oxlade's offences ranged from October 2017 until January this year – when the animals were seized.
Complaints came filing in to the RSPCA, but they were unable to act until they had adequate evidence.
Bexleyheath Magistrate's Court heard how because of a damaged foot and a heart condition, Oxley was unable to care for the animals properly.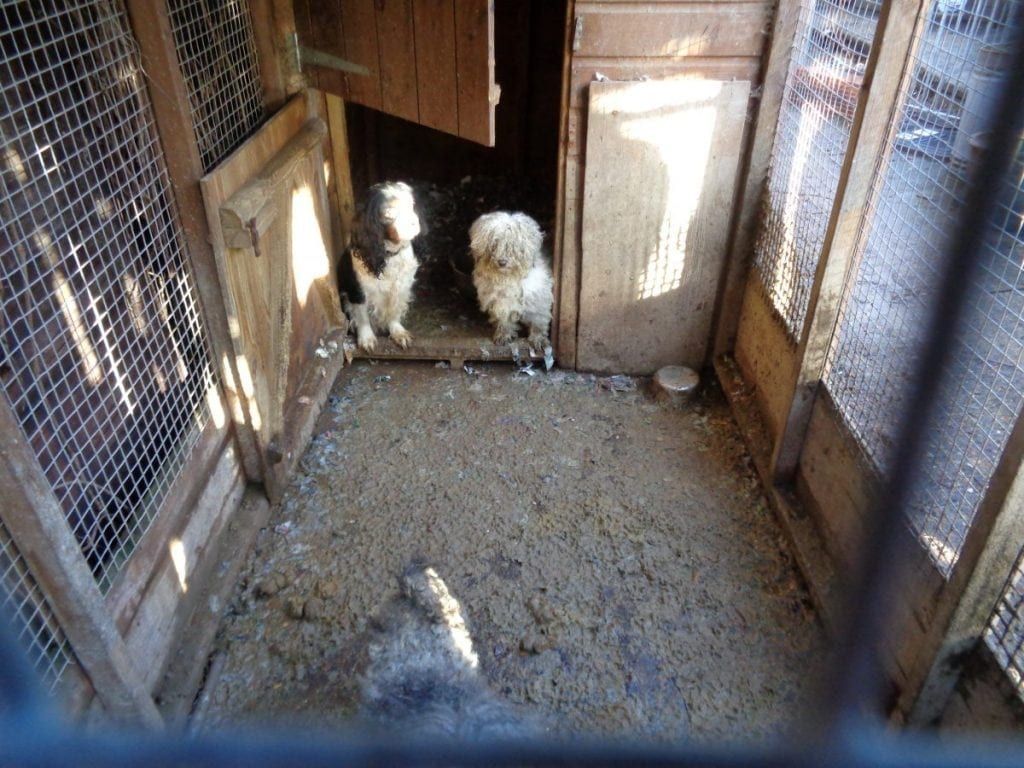 She was given a prison sentence of 20 weeks, suspended for 18 months and forced to pay a total of £2115 in costs.
Oxley was also banned from keeping any animals indefinitely.
Carroll Lamport, from the RSPCA special investigation unit, said the conditions of the farm were typical among puppy breeders.
He said: "The conditions were horrific, one vet said that the dogs were so matted their fur looked like armour.
"Behind the front door lied the truth of what went on there – it was mayhem.
"It was far from the image she painted to the public.
"How the neighbours put up with it for so long I don't understand."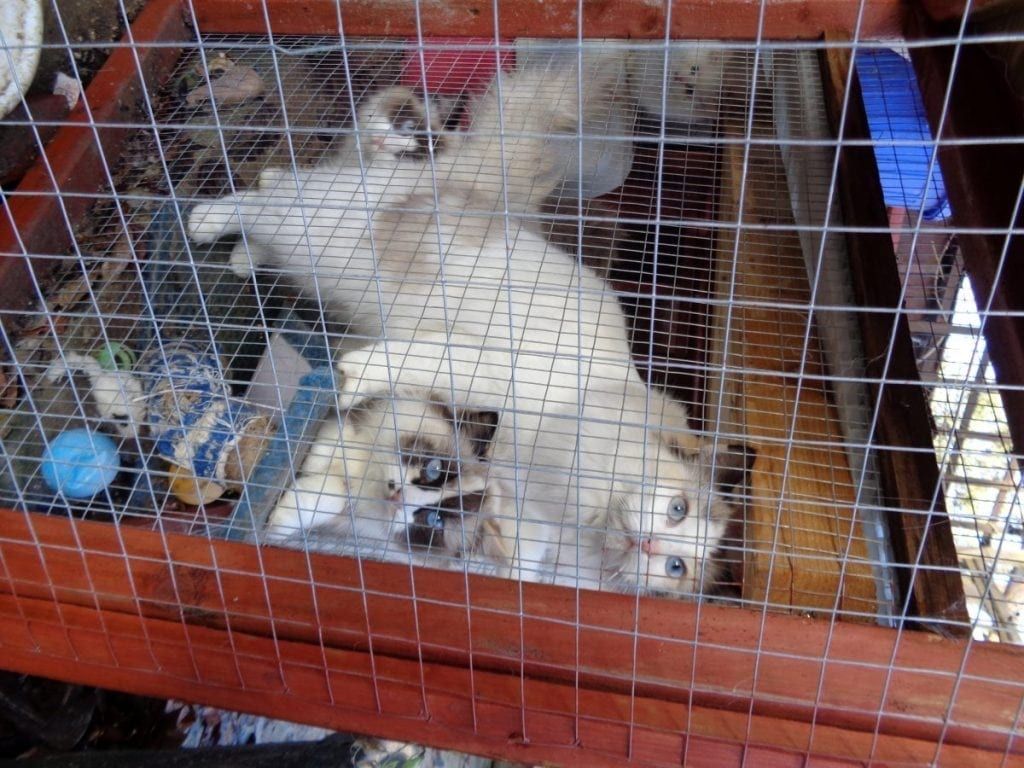 Glen Hayes, 53, appeared before the court charged in relation to similar offences, and pleaded not guilty.
He is due to stand trial at the same court in November.
Animals still suffering on Britain's 'Farm from Hell' – as owner facing jail had sentence postponed