A highflying banker was chased down The Mall by angry teachers after they noticed his manhood was 'poking out from his shorts' as he sat next to young girls.
Robert Moore, 56, was confronted after the Italian teachers became concerned over how 'unusually close' he was to four schoolgirls on a bench in St James's Park, central London.
The American, who flits his time between his home in New York and a £1.3 million London pad, was sat next to the girls, all aged between 12 and 14 on a school trip to London, cross-legged and with his mobile phone resting over his groin, Hammersmith Magistrates Court heard.
When one of the teachers went around the back of the bench to inspect what Moore was doing they noticed his manhood was loose from his shorts.
When questioned, Moore walked off before 'running up The Mall'.
One of the teachers gave chase and managed to grab hold of Moore – who then swung a hand and hit her in the mouth.
Police nearby were alerted to the incident and swiftly arrested Moore who later admitted a charge of assault and a public order offence of using abusive words.
But Moore, who appeared in court wearing an immaculate navy pin-striped suit and a red tie, denied a charge of exposure – which was dropped by the Crown Prosecution Service before a trial.
In a witness statement Moore categorically denied he deliberately exposed himself, stating "I deny it, I was wearing loose fitting shorts and underwear."
Sharon Michaels, prosecuting, said: "There was a large group, some 32 on a school trip.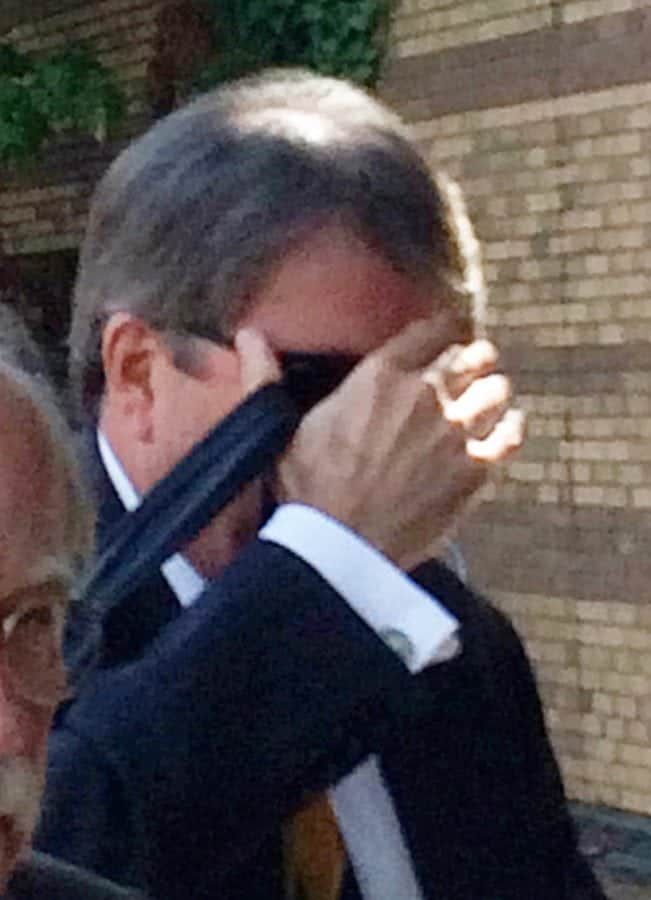 "They were being taken to St James's Park for lunch.
"Around 1.30pm they noticed the defendant. He was not part of the group, he was sat alone.
"He was unusually close to four of the schoolgirls. He was sat cross-legged with a mobile phone close to his groin area."
Miss Michaels did not go over the exposure allegation as the Crown offered no evidence on the charge.
She added: "Moore's phone was seized by police after the incident and upon forensic examination videos of the girls were found. It is not suggested it was in a sexual way."
Mark Cotter QC, defending, said: "On July 12 this year Mr Moore was sat in St James's Park cross-legged in the vicinity of teachers and teenagers on a trip.
"One of the teachers stated that they could see his penis.
"It was poking out from the bottom of his short shorts, because of that he was approached and some questions were asked of him.
"There was a discussion, he walked off and was followed.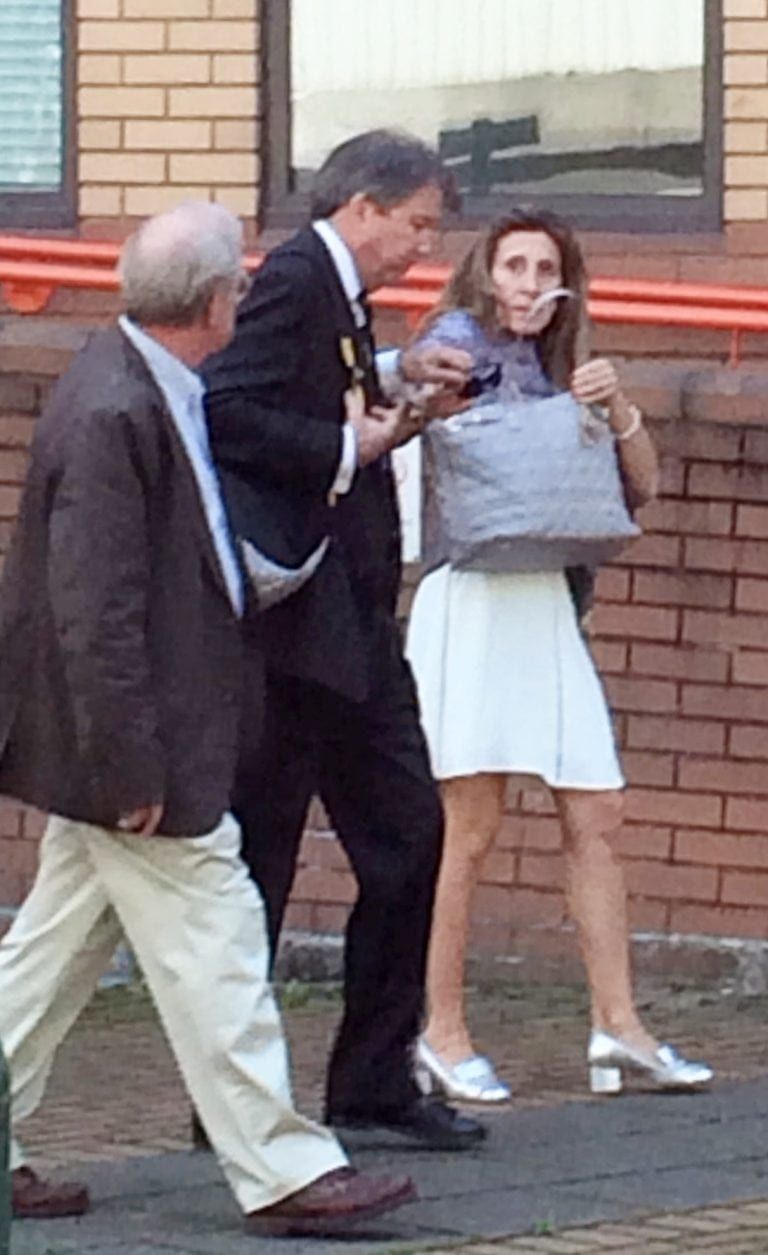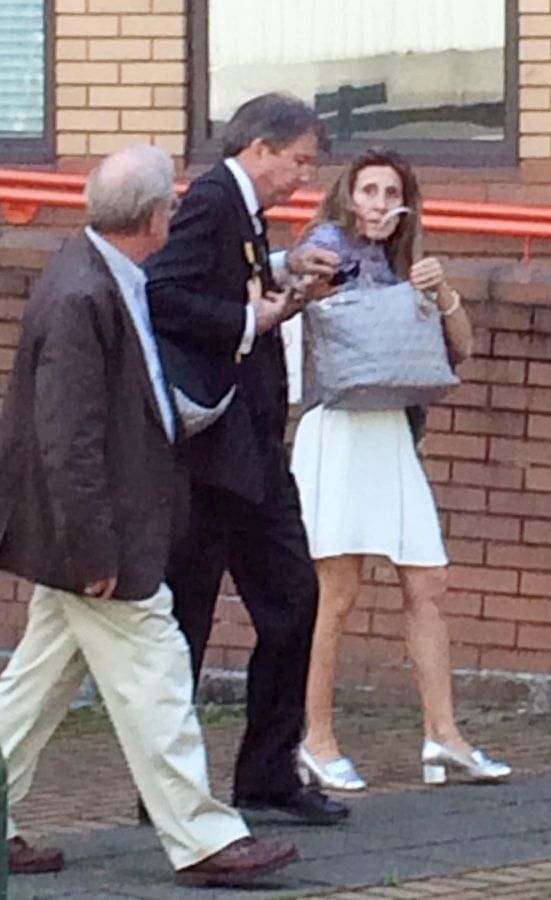 "During the course of that he swung out with his hand and struck a female on the face.
"Police officers attended and he was detained and arrested.
"He was taken to the police station and interviewed the following day.
"He said he did not deliberately expose himself. He was wearing loose fitting shorts and underwear.
"He entered a guilty plea for the common assault."
He added: "He is a man of previous good character who is engaged with various charity work."
Magistrate Grant McCrostie slapped Moore with two £608 fines for the common assault and public order offences.
Taken with costs he was ordered to pay £1,361 – which he told magistrates he 'could pay today' (Friday).
https://www.thelondoneconomic.com/must-reads/police-appeal-information-man-caught-performing-indecent-act-cerne-abbas-giant/30/08/