A pair of "UFO" clouds left holidaymakers "amazed and bemused" as they enjoyed their half-term breaks at a popular seaside resort.
Revellers were left stunned by an unidentified cloud formation that appeared in the sky above West Bay, Dorset, between 12pm and 2pm on Wednesday afternoon.
The pattern made for some stunning shots alongside the cliffs of Dorset's Jurassic Coast.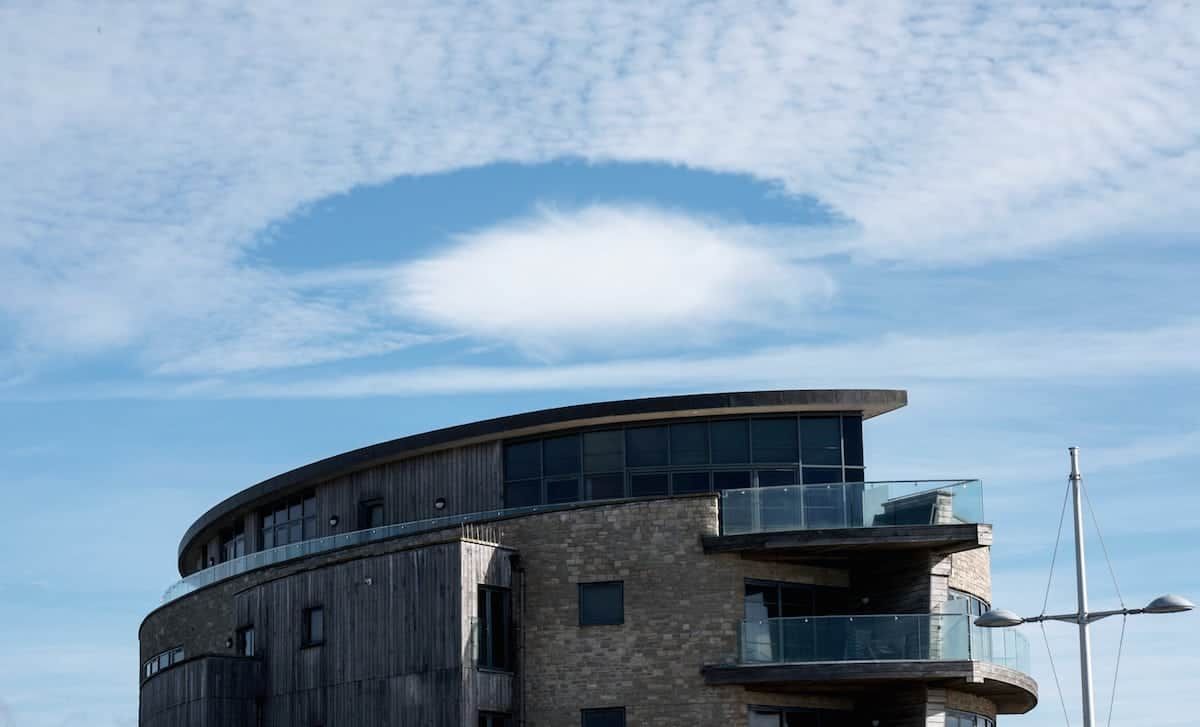 Tourists stopped in their tracks to take photos of the clouds but were left scratching their heads at the meteorological mystery.
Freelance photographer Len Copeland captured the images after noticing everyone around him was gazing skywards and taking photos with their mobiles phones.
"People started stopping me and asking what was going on," he said.
"They assumed I knew something because I was taking photographs, but of course I had no idea.
"There were these two, round-shaped UFO formations – it was really, really weird.
"One of them dissipated and left this feathery thing in its place.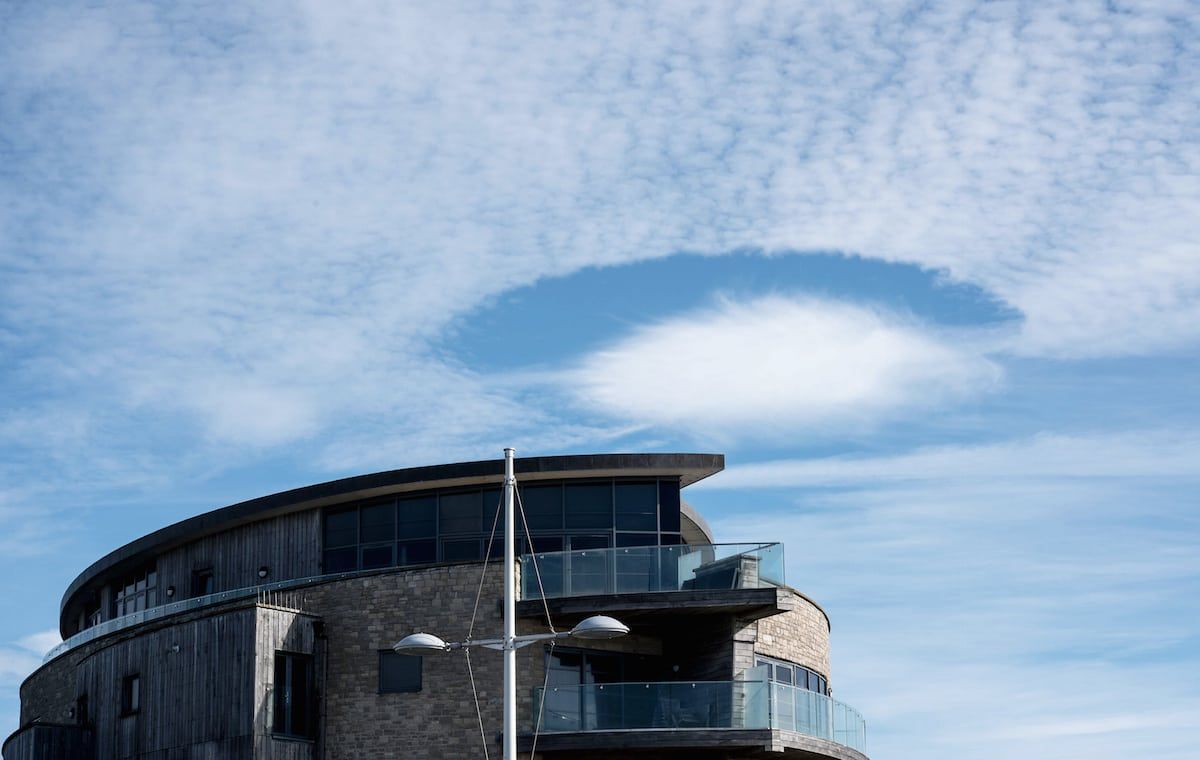 "The sun then appeared behind it. It was stunning.
"No one knew what they were. It was just amazement, bemusement and wonder.
Len, 55, had driven to West Bay from his home in Yeovil for lunch with his wife, Dawn, 45.
"Around a thousand people were there," he said.
"There were lots of children and families playing on the beach and swimming in the sea.
"Loads of people were taking photos on their iPhone. That's what made me look up in the first place."
A Met Office spokesperson identified the formation as a 'fallstreak hole'.
They arise "when part of the cloud layer forms ice crystals which are large enough to fall as a 'fallstreak'," according to the Met Office website.
https://www.thelondoneconomic.com/must-reads/weird-news/watch-ghost-captured-pub-cctv-camera/23/10/
https://www.thelondoneconomic.com/must-reads/weird-news/teen-approached-jurors-500-return-not-guilty-verdict-got-words-wrong-asked-find-guilty/25/10/